Lisa Christian
Minto Business Centre
440 Laurier Ave W,
Suite 200
Ottawa ON K1R 7X6
www.christiancriminallawottawa.com
Tel (613) 203 - 4874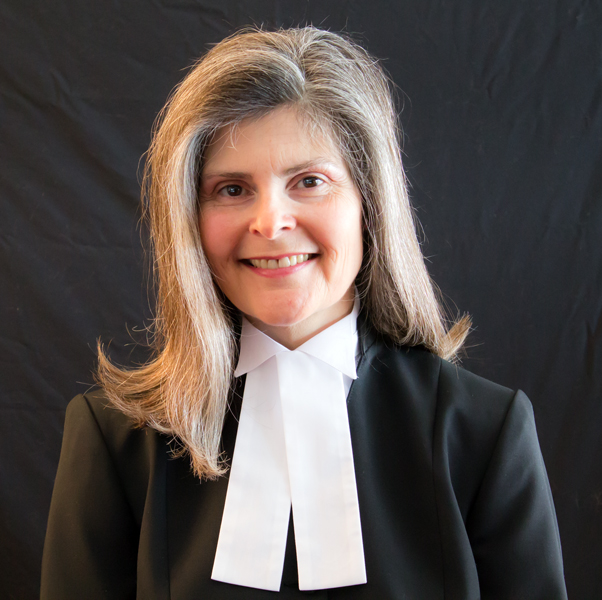 Written by Lisa Christian
I've built a criminal law practise representing people who are accused of crimes such as partner assault, under police investigation, or just need advice from a criminal law expert about the criminal justice system. My clients are regular people, many of whom have no criminal records, who find themselves in situations that could affect their employment, mobility, and liberty.
I've had the opportunity to observe Lisa Christian in various work and leisure situations and environments over the past decade. Lisa's greatest qualities are clarity and precision, dedication and sincerity, and imagination and professionalism. She displays these qualities in all the tasks she undertakes."
Anne Skarzenski, MA, MBA, Founder, owner, Zariaspa Farm
"Lisa is an absolute joy to work with. As a criminal lawyer she is thoughtful, well prepared and willing to go that extra mile for her clients. I would recommend Lisa to anyone seeking a solid experienced counsel."

Gary Chayko, Lawyer
My Background
I earned a Bachelor of Arts degree in Political Science, with a minor in Economics, in 1982, followed by a Law Degree in 1985. I was called to the Bar of Ontario in 1987. I offer many services in French, such as reading French police reports, witness statements, or case law. My staff is fluently bilingual.
While I primarily defend and advise individuals with regard to criminal matters, I had the unique experience of working in 2006 and 2007 as an assistant crown attorney for the Ministry of the Attorney General specializing in bail court. It was very insightful to work on the other side of the criminal fence.
In 2003, I founded and operated the first Ottawa criminal law legal research and writing business. Law firms retained me to find defenses and prepare legal arguments in complex cases or situations in which there were Canadian Charter of Rights and Freedoms issues. Notably, every firm for whom I worked retained me again for other projects. One of my clients was a major legal publisher. My newest service for lawyers involves contingency planning for their law firms, to protect the lawyers, their families, and their clients.
In addition to defense work, crown work, legal research and writing, and contingency planning, I have practiced administrative law before the Immigration Board, the Mental Health Review Board, and the Landlord/Tenant Board; Family Law; and have appeared on quasi-criminal matters in provincial offences court. I also spent a couple of years working in civil litigation at a large national firm. While working in civil law gave me a broader knowledge of the law, my passion is criminal law and today I usually select cases with a criminal element to them. To see some of the specific charges I handle, click here.
Before being "called to the bar", every law student is required to do an apprenticeship with a law firm, called "articles". I was fortunate to article in 1985 and 1986 with a top criminal law firm in Ottawa, and remained there as a sole practitioner sharing their facilities. At that time, future lawyers then also attended an extensive Bar Admission program before being called to the bar.
My career in criminal law really began at law school in 1982, where I worked actively at the student legal aid office. I also got great work opportunities outside of the university like appearing before the Senate to get private bills passed, always successfully. I bought myself a red suit to do that, which in retrospect was probably an unwise choice to appear in the Red Chamber.
Mediation Services
Drawing on over 30 years of legal training and related experiences, I began offering mediation services in 2013. You can read about Christian's Mediation Services by clicking here. My mediation approach is practical, no-nonsense, and realistic. I mediate all types of disputes. People who would benefit the most from this service are those with problems that need a strong legal analysis and experienced viewpoint. I apply the same intensity to my role as an objective mediator, as I do to my role as a fierce advocate.
Other Important Skills
Legal documents are often provided to lawyers electronically. I have the training and experience to create, manage, and search large databases for cases involving an unlimited number of documents. This is useful for large document cases such as allegations of major fraud.
The law changes all the time, often dramatically. I stay current by subscribing to on-line and hardcopy research resources and attending seminars regularly - in all areas of law just for fun. I attend workshops to improve writing and communications skills - very important for a lawyer. Keeping up with technology is also an on-going.
I organize all this legal learning and share it with laypeople that can't normally access it. I have created Newsletters found by clicking here, and Blog Articles found here. A big hit with clients is my 20-page e-book entitled Going Through The Criminal Justice System, free with their consultation.
What My Clients Say
My clients tell me that I am practical, I give strategic advice that works, I can predict an outcome, and I can think on my feet in court. Several of them have referred to me as a type of dog that starts with 'p' and ends with 'bull', but the word is not encouraged in lawyer marketing copy. They know that I give them my full opinion, including information they may not want to hear (but need to hear). If I believe what they want to do is a waste of money that will provide no benefit to them, I say so. And they are amazed that I am so accessible and responsive to them - many call me in the evenings or on weekends, and find that their calls are always welcome.

<![if !supportLineBreakNewLine]>
<![endif]>
Experience the Trinity of Law. Call me on my direct line at (613) 203-4874.
All content copyright © 2011/2012/2013
Lisa Christian
Minto Business Centre
440 Laurier Ave W,
Suite 200
Ottawa ON K1R 7X6
www.christiancriminallawottawa.com
Tel (613) 203 - 4874