Dec. 2, 2004. 03:28 PM

Slain man genial, honourable
Brian Langer, 47, remembered as business man and friend

Brian Langer and his wife Andreá Labbe were photographed by a neighbour in happier times on Mother's Day, 2003.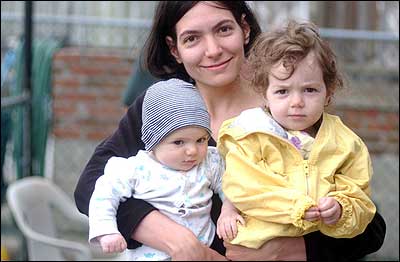 Labbe holds her children Brigitte, left, and Zoë. Zoë and her mother died yesterday, while Brigitte was severely injured.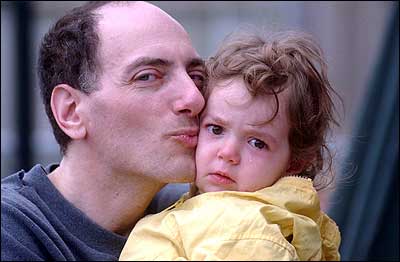 Friends described Langer as a man of intense integrity who spoke glowingly of his wife and children, pictured with daughter Zoë.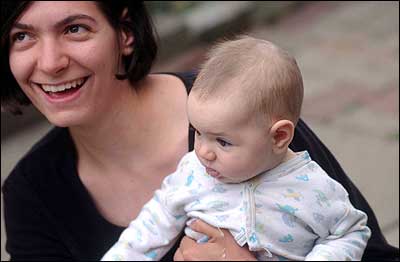 Labbe holds infant Brigitte.
COLIN MCCONNELL/TORONTO STAR
A neighbour and police officer at the scene react to the violence that befell the Langer/Labbe family. Paramedics who dealt with it up close may find it traumatic for a long time.

CURTIS RUSH
STAFF REPORTER THESTAR.COM



The triple-slaying on a quiet west end Toronto street yesterday morning has sent shock waves through a newsgroup on the Internet.

One of the victims, 47-year-old Brian Langer, ran a direct-mail software firm called Jet Letter Inc., and was a regular on a Yahoo! special interest discussion group focusing on direct mail. His colleagues have reacted with a sense of shock and disbelief, describing Langer as a genial and helpful as well as patient and honourable in his dealings.

Langer, his wife Andreá Labbe and daughter Zoe, 3, were killed yesterday in their Concord Ave. home in the Ossington Ave. and Dupont St. area. A man had called 911 to say he had been stabbed in the stomach by his wife. Another daughter, Brigitte, 2, is recovering in hospital. Her sister, Margot, 7 months, was unharmed.

In a telephone interview from southern California today, business associate Tom Crooks, 63, said he was still "numb" over the news. Crooks met Langer three years ago and Langer stayed at Crooks' home recently.

"It makes no sense," Crooks said. "It's horribly difficult to understand. He was one of the finer human beings I've ever met."

Crooks did not know Langer's wife Andreá, because she did not accompany her husband on business trips. Langer would often talk of his wife.

"He talked about how much he loved her and how much he loved the kids. He doted on the kids," Crooks said.

Crooks said Langer preferred that his wife did not work outside the home, instead focussing her energies on raising their children.

Jim Hamilton of ProMail Services in Kansas City said this morning he would regularly call or email Langer for technical support.

"This hit everybody like a ton of bricks," he said, adding Langer was cordial in their conversations, which took place once a month or so.

"He was very knowledgeable. No matter the question, he could answer it. And then he would talk about the weather in Toronto. And then have a good day."

Hamilton said Langer was always "top of the world" and there was never an indication there was family trouble. Langer's wife Andreá would often take calls.

"She was businesslike," Hamilton said.

Chris Mitchell, who works with Statement Systems Inc. in Carrollton, Texas, told thestar.com in an email that hundreds of people in the U.S. had daily contact with Langer.

"All of us had the highest regard for Brian and considered him to be one of the most congenial and honourable people you could ever want to meet," Mitchell wrote in the email. "For many, he was like a long-distance brother who always had time to discuss the business topics that bind the user group as will as to have a friendly chat."

A newsgroup posting from Jeff Sparks, of Automated Direct Mail in Murray, Ky., also praised Langer.

"I didn't talk with Brian often, but when I did, I always enjoyed our conversations. I always looked forward to seeing and talking with him at trade shows and conferences."

A biography posted on the Jet Letter website describes Langer as a former Canada Post worker who started at the crown corporation in 1979. He left Canada Post, retrained as an electrical engineer and re-entered the mail business in 1995, as a reseller of computer support products to the Canadian and U.S. postal services.

He became the exclusive Canadian distributor of Jet Letter products in 1995 and took over its international distribution in 2001.

Jet Letter is a software product that can produce documents for the direct-mail advertising business.