Special prosecutor to investigate officials who sent innocent man to jail for rape.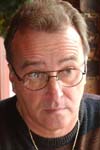 Wyniemko

A special prosecutor has been appointed to investigate two Macomb County law enforcement officials who sent an innocent man to jail for rape.
St. Clair County Prosecutor Peter Georgeis investigating Chief 41st District Court Judge Linda Davis, who was then the assistant prosecutor in the rape case, and Clinton Township Lt. Thomas Ostin, the detective who led the investigation, according to state officials.
The man who was convicted, Ken Wyniemko, eventually was cleared by DNA evidence, but not before he spent nearly nine years behind bars.
Kim Eddie, assistant executive director of the state's Prosecuting Attorney's Coordinating Council, assigned George to the case after the Macomb County Prosecutor's Office referred it to the Michigan Attorney General because of potential conflicts of interest. "Peter will be looking into allegations concerning Lt. Ostin and Judge Davis that were raised by the defendant," Eddie said. "He stands in the shoes as the Macomb County Prosecutor in this matter. Charges are totally his discretion."
George, assigned to the case last week, could not be reached for comment Wednesday.
Wyniemko's attorney asked the Macomb County Prosecutor's Office to review Wyniemko's pending federal lawsuit, which lays out evidence that suggests witnesses were coached, evidence was buried, conflicting leads were ignored and justice was forsaken for a conviction. Wyniemko is suing Clinton Township, its police chief and investigating officers, including Ostin, in U.S. District Court in Detroit, claiming his civil rights were violated.
The lawsuit, which doesn't name Davis as a defendant, says she and Ostin turned to a jailhouse informant the day before Wyniemko's preliminary hearing because they were desperate to make sure the rape charge would hold up in court.
The informant, Glen McCormick, issued a statement saying Wyniemko confessed.
He reiterated that on the witness stand at Wyniemko's preliminary hearing and later at the trial.
In exchange, McCormick, a repeat criminal offender facing life in prison, received a lighter sentence.
A jury convicted Wyniemko of rape and robbery and he was sentenced to 40 to 60 years in prison. He was released in June 2003.
McCormick now says he lied.
Wyniemko, formerly of Clinton Township, has little money and lives with friends in Auburn Hills. He still hasn't found a full-time job.
"Believe it or not, people are still leery," said the 53-year-old, who attaches a letter to his resume explaining the nine-year gap. "They say, 'How do we know you didn't do it? You were in prison.' It's frustrating, but you have to keep trying."
In a Nov. 1 motion filed as part of Wyniemko's year-old lawsuit, McCormick says in a sworn statement that he lied because he was afraid of doing life in prison.
McCormick also said Davis and Ostin told him what to say, after they left him alone in a room with a copy of the police report that he read. He then used those details in his testimony, he said in a statement.
"By reading the police report, I learned details about the crime ... I later used these details in the testimony I gave," McCormick says in his statement.
McCormick, who shared a Macomb County cell with Wyniemko for about two weeks, was facing life, until he was offered what Davis would later call, "The deal of the century."
"I was concerned about the possibility of a life sentence ... I agreed to be a witness even though Mr. Wyniemko had not told me in any way that he had committed any crime," McCormick says in his statement, adding that he regrets what he did.
Throughout much of the 1994 rape investigation, Wyniemko's credibility with investigators was unraveling, but no more so than the day before his preliminary hearing.
That day, Aug. 10, 1994, Ostin, Davis and Detective Bart Marlatt met with McCormick, after Davis contacted him to see if he would talk.
"Did they believe McCormick, or were they just trying to bolster their case?" said Peter Henning, a Wayne State University law professor and former federal prosecutor. "Did they cross the line and suborn perjury and obstruct justice? That's what the special prosecutor is going to focus on."
Davis declined to comment. Ostin declined to comment through his Troy attorney, Roger A. Smith. Smith said McCormick's sworn declaration "absolutely lacks credibility."
"You have to remember that the declarant in this case is a convicted felon with no credibility at all," Smith said. "This is an indictment of the system, not the actions of the individuals involved."
Wyniemko's lawsuit suggests otherwise, as does at least one other record.
McCormick's circuit court case file, which isn't part of the lawsuit, indicates Davis broke office protocol when she took the case from another assistant prosecutor without written approval from a supervisor, Macomb County Prosecutor Carl Marlinga said Tuesday.
McCormick was charged with unarmed robbery and resisting and obstructing an officer. Since he had three felony convictions on his record, he was facing a potential life sentence.
Fifteen days after McCormick gave his statement, he pleaded guilty to a reduced charge.
Davis, who wasn't initially involved in the case, was now leading it, according to McCormick's case file. She recommended a 1-year jail sentence, which is what McCormick received in Jan. 1995. Davis' signature is on the sentencing order.
Marlinga said it's not unusual for an assistant prosecutor to take over a case if they're working on a deal in another case with the suspect. However, Marlinga said, that normally requires written approval from a supervisor. McCormick's case file reflects no such approval.
"The significant drop in jail time for McCormick was always a concern of mine," Marlinga said. "Linda herself called it, 'The deal of the century.'"
McCormick is in a state prison in the Upper Peninsula doing time for auto theft and could not be reached for comment.
Wyniemko is the 132nd person of 153 freed nationwide with DNA evidence and the second in Michigan, according to the Innocence Project.
You can reach Tony Manolatos at (313) 222-2069 or tmanolatos@detnews.com. Source: Detroit News research Source: Detroit News research