Roe for men?
The National Center for Men filed suit to establish reproductive rights for men. Is a father's right to choose an idea worth debating, or just a distraction?
By Rebecca Traister
March 13, 2006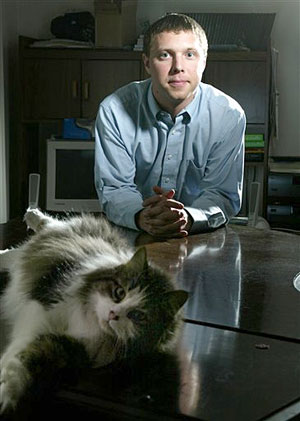 Photo by AP/Al Goldis
Thursday, three days after Gov. Mike Rounds signed a sweeping bill that would ban almost all abortions in South Dakota, a men's rights organization called the National Center for Men reportedly filed a lawsuit nicknamed "Roe v. Wade for Men"< in the U.S. District Court in Detroit.
With the suit, NCM hopes to establish that a man who unintentionally fathers a child has the right to decline financial responsibility for that child, a right based on the same principles laid out in the 1973 case that made abortion legal. According to the argument put forth by the team behind the suit, women are afforded more choices about reproduction than their male counterparts, which violates the 14th Amendment right to equal protection under the law.