Former Saturday Night Live star Tony Rosato has languished behind bars for two years with no trial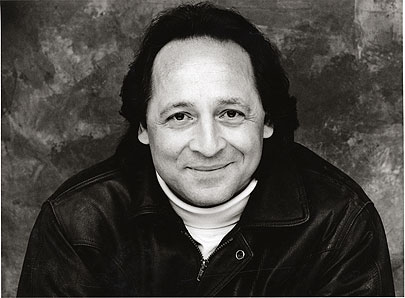 Comic Tony Rosato has spent the last two years in jail.
Dale Anne Freed

He started out as a gifted improv comic at Toronto's Second City. From there, Tony Rosato took his zany writing and performing style to the small screen, winning fame on SCTV and later on Saturday Night Live.
His off-the-wall characters ranged from fictional TV chef Marcello Sebastiano to Lou Costello, Captain Kangaroo and Yasser Arafat. Industry buzz pegged him as the next John Belushi.
Rosato went on to perform in a variety of TV shows and movies. In 1989 he was nominated for the best-supporting-actor Gemini for his role as police informant Whitey in Night Heat.
Then suddenly, two years ago, Rosato disappeared.
Since then, the actor has been behind bars, with no trial, at the maximum-security Quinte Detention Centre in Napanee, 30 kilometres west of Kingston, on charges of criminally harassing his wife during their marriage. It's alleged that his "reckless" behaviour led his spouse, Leah, with whom he has a now-2-year-old daughter, to be afraid for her own safety or others'.
According to his Toronto lawyer, Daniel Brodsky, Rosato was arrested after repeatedly complaining to police that, in a scenario reminiscent of the film Invasion of the Body Snatchers, the actor's wife and their infant daughter had gone missing, having been replaced by imposters.
The Italian-born, Toronto-based actor, now 53, has had a bail hearing and a preliminary inquiry. Both of them are subject to publication bans.
Arraignment documents show Rosato was denied bail almost three months after his arrest, after undergoing a mental fitness assessment.
He has never had a bail review, and his trial (by judge alone) isn't scheduled until Nov. 13.
Rosato steadfastly maintains that he is sane, and innocent. "I'm not pleading guilty – I'm fighting injustice" has been his mantra in phone calls with show business friends.
"The situation is unbelievable," says Brodsky, who notes his client doesn't have a criminal record and has never threatened to hurt anyone. "It's shocking."
Rosato's situation raises troubling questions. Why must he wait so long for a trial? And if he is suffering from mental illness, why isn't he in a hospital room instead of a jail cell?
"On the date of his trial Tony Rosato will have spent more time in custody on a harassment charge than any other convicted prisoner in Canada has ever spent on the same charges," says Brodsky, who took on Rosato's case in March. "On average, someone convicted of criminal harassment spends one day in jail and two years on probation."
On the first day of Rosato's trial, Brodsky – a founding member of the Association in Defence of the Wrongly Convicted – plans to apply to have the case dismissed because of unreasonable delay and abuse of process in failing to get Rosato into a hospital.
Brodsky explains that the Crown's expert prison psychiatrist, Dr. Duncan Scott, has told him and the Crown "that Tony Rosato is certifiable." Scott's diagnosis, says Brodsky, is a mental illness called Capgras syndrome.
Named for its discoverer, French psychiatrist Jean Marie Joseph Capgras, the syndrome is characterized by the delusion that a person or people have been replaced by doubles or impostors. The rare condition is most commonly associated with schizophrenia, but according to Dr. Graham Glancy, a forensic psychiatrist with Metro West Detention Centre and Maplehurst Correctional Complex, it can also be caused by metabolic diseases, delirium, brain injury or drugs such as cocaine.
Kingston assistant Crown attorney Priscilla Christie has declined to talk about Rosato and referred questions to the Ministry of the Attorney General.
It's a "complex" case, says ministry spokesperson Brendan Crawley. Rosato, he continues, is viewed by the Crown as "an allegedly dangerous person with mental health issues who has been charged with a crime."
But if the Crown sees Rosato as mentally ill, then why has he been languishing in jail for two years instead of being moved to a hospital? "People who the Crown believes have mental disorders deserve much better," says Brodsky, a director of the Mental Health Legal Committee who has fought the criminalization of the mentally ill.
But Crawley says "the Criminal Code provides for a limited number of circumstances in which the court can order an accused person transferred from custody to a psychiatric facility."
And, he continues, the Crown has taken "every available step to ensure the fair treatment and placement of the accused, including taking steps to facilitate the transfer of the accused to a psychiatric hospital if possible."
However, lawyer Anita Szigeti, former chair of the Mental Health Legal Committee, contends that the Crown could instead have hospitalized him under civil legislation. "Criminal lawyers and Crowns in the traditional system are often unaware of the varied mechanisms under the Mental Health Act that can be employed for the hospitalization of individuals with mental health problems ... including people in jail," says Szigeti, co-author of A Guide to Consent and Capacity Law in Ontario, a book focusing on mental health and the law.
Meanwhile, Crawley says the trial has been delayed "to accommodate Rosato's change of counsel." In fact, Rosato did go through six lawyers – he fired some and others quit – before hiring Brodsky. Crawley also observes that none of Rosato's lawyers has requested a bail review, so that their client might wait for trial as a free man.
Once he receives all the required documentation, Brodsky intends to apply for a bail review for Rosato. If his client is released on bail, says Brodsky, "he will walk out the front door of the jail into the waiting arms of hospital psychiatric staff, where he'll be detained until trial."
Also puzzling to some in the legal profession is why Rosato's case is being heard not in provincial court, where virtually all harassment cases are heard, but in Superior Court, where only the most serious cases go. "It takes six to eight months longer, not including the trial," says Brodsky, "and it costs at least three times more."
"I don't think I've ever known a criminal harassment case to be tried in Superior Court," says Felicity Hawthorn, an assistant Crown attorney in Lindsay, Ont., and one of Rosato's former lawyers who represented him at his preliminary inquiry last year and has since moved to the Crown's office. "It's very odd ... " Rosato's friends in show business are appalled at the actor's situation. "It's a travesty," says Andrew Alexander, the Chicago-based owner and CEO of Second City and producer of SCTV, who hired Rosato for stage and TV back in the late 1970s. "It's quite extraordinary that in the system he is just falling through the cracks ... Where he is now legally is obviously terrible."
Even Rosato's estranged wife, who says she was and is afraid of him, told the Star she's "shocked that it (Rosato's case) has taken this long ... I want him to get mental help ... in a psychiatric hospital. "