Real source of parent poverty is Canada's legal system
The Ottawa Citizen
Published: Thursday, August 16, 2007

Re: Cut your crippling fees, Gomery tells lawyers, Aug. 9.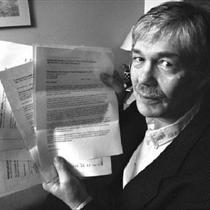 Letter-writer Glenn Cheriton says the high cost of divorce must be addressed by the justice system.
Rod MacIvor, The Ottawa Citizen
The problem of civil courts being out of reach of most Canadians is much worse than portrayed by Justice John Gomery in the Citizen article.
I would argue that much of the problems of exorbitant costs and arbitrary civil procedures are driven by the perverse incentives and adversarial ideology of family law.