Linda Diebel
Staff Reporter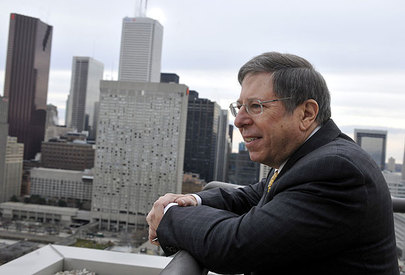 Lawyer Philip Epstein, a Toronto family lawyer and veteran mediator, says unqualified people are talking families into inappropriate agreements.
A Toronto-area family's problems with the mediator they'd hired to work on their daughter's messy divorce reached a nadir when her 6-year-old son came home with a bizarre story.
During a supervised visit with his father in a restaurant, the mediator told the waitress she was the little boy's "mommy."
"He was very distressed, very, because he didn't know what was going on," said a female family member, asking to remain anonymous because their case is still before the courts.
The family was aghast but initially didn't complain. They were afraid to fire the mediator, whom they paid more than $15,000, because they feared a negative report in family court.
"Everybody told us, `Don't make the mediator mad'," she said.
When they finally did try to file a complaint they found they had nowhere to turn: mediators aren't regulated in Ontario.
Instead, anybody can hang a shingle and plunge into a highly sensitive area of working with divorcing couples and their children at a time when most are financially and emotionally vulnerable.