Batman arrested
Aug. 15, 2008.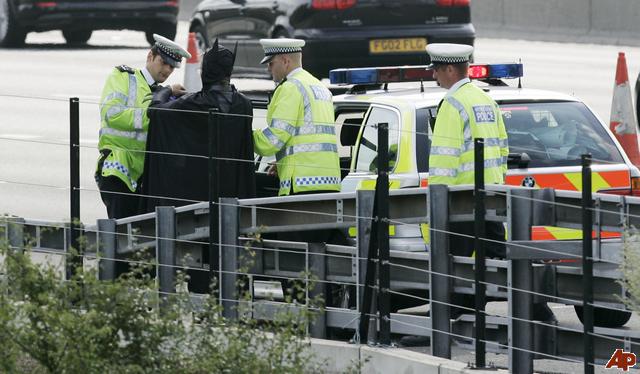 (AP Photo/Alastair Grant)
Police officers detain a fathers' rights protester dressed as the character Batman, after he demonstrated on a motorway gantry over the M25 London Orbital motorway, near London's Heathrow airport, Friday, Aug. 15, 2008.
The protester from the Fathers 4 Justice group caused long delays on one of Britain's busiest roads. The Fathers 4 Justice protest group campaigns for reform of family laws and greater access rights for fathers who are living apart from their children.