Killer to raise baby in prison
Lisa Whitford gave birth in March 2007 while in detention awaiting trial on charges of killing her common-law husband
Gerry Bellett , Vancouver Sun
Published: Thursday, February 07, 2008
The Fraser Valley Institute for Women as seen after opening in 2004. A Prince George woman will raise her baby in the prison after she was sentenced to four years incarceration.
Photograph by : Jean Konda-Witte/Abbotsford Times Files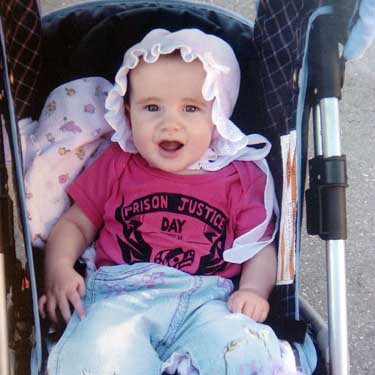 Inmate mom Lisa Anne Whitford, 37, and her daughter, baby Jordyn will serve time together in a federal prison.
Photograph by : Photo supplied by the Prince George Citizen
She was abused and abandoned as a child, raped and left for dead in the woods as a teen, and lost custody of her children as an adult struggling with violence and a drug addiction.
So at age 33, when Lisa Whitford found herself pregnant in jail, awaiting a murder trial, she scared herself straight - weaning herself off illegal and prescription drugs to stay clean.
She delivered a healthy baby girl last March and has successfully raised the infant in a provincial remand centre. And now - with the help of a University of B.C. law professor and two caring lawyers - she will become the first woman in B.C. to keep her baby in a federal prison.