Nick Pron
Courts Bureau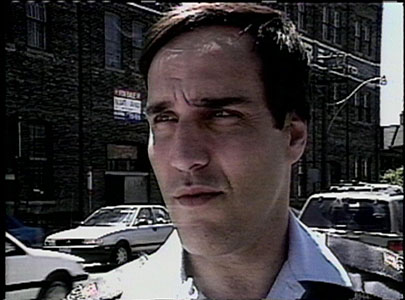 Richard Wills, a now-retired veteran of Toronto police force, has been found guilty of first-degree murder in the death of his mistress.
Ontario's watchdog has blasted the legal aid system over the Richard Wills murder case, calling it a "financial fiasco" and an "abuse of public money" that could be repeated if immediate changes are not made to the law.
In a scathing 84-page report, Ontario Ombudsman André Marin described the legal costs involved in convicting the veteran Toronto police officer of murdering his mistress, Linda Mariani, as a "perfect storm of mischief, mismanagement, and miscommunication" with the taxpayer footing the $1.2 million bill.
At a news conference at Queen's Park yesterday, Marin laid the blame on Legal Aid Ontario, a government agency he said "completely abdicated" its job of keeping an eye on the trial's "obscene costs."
"Legal Aid Ontario failed, and the Ontario taxpayers lost," Marin said. "So did the Ontario justice system.
"It was a shameful episode that never should have happened and should never be repeated. But make no mistake – it could happen again if nothing is done."
In a later news conference, Attorney General Chris Bentley said the province is working with the legal aid agency "to improve accountability" by developing an "early warning" system to ensure tighter controls over the public purse.
The province also announced that it has launched a civil suit against Wills, his estranged wife, Joanne, and Wills' sister, Patricia Rogers, to try to recoup some of the money that was shelled out to lawyers to defend Wills in the five years that his case was before the courts.
Wills, 50, murdered Mariani, 40, in February 2002 by clubbing her over the head with a baseball bat, stuffing her body into a garbage can and walling up the remains in the basement of his home in Richmond Hill. He was angry she had ended their long-time affair. The former constable then tried to frame Mariani's husband, Dominic,but that ploy failed and homicide detectives began closing the net around him. He surrendered to police in June.
What followed, said Marin, was a "story about waste." Wills mounted what Marin called a "preposterous defence" – claiming Mariani had died in an accidental fall on the stairs and he hid her body, planning to take the remains later to Wasaga Beach because they had a "love pact" to be buried together.
Soon after he killed Mariani, the self-proclaimed millionaire cop who owned five homes and a family cottage began turning over his assets to his estranged wife. Marin said Wills went from a "man of considerable means" to "a pauper," and then applied for legal aid funding.
Legal Aid estimated the cost of his defence at $50,000. But it swelled to more than $1 million. When it was over, one lawyer submitted a bill for $677,604. He holidayed in Europe after Wills fired him, sending a reporter a postcard during his travels. Another lawyer billed $317,892.
Under a judge's order, a special fund was set up for the Wills defence team, with the money coming from the attorney general's department. And that's where the problems began, said Marin.
Legal aid was supposed to monitor the spending by defence lawyers, but the agency failed miserably after adopting a "not our job" attitude in watching the costs, said Marin. "A culture developed ... that said, `if it's not our money, it's not our problem,'" he added.
"Legal Aid Ontario chose to approve bills as long as the math was correct, without budget or limit, no matter how extravagant the costs or how needless the work," he said in his report. "Worse still, it led judges, prosecutors and the ministry of the Attorney General to believe that things were in hand when they were not."
What Legal Aid gave Wills, said Marin, was a "no check/blank cheque" defence.
To ensure "this mess" does not happen again, Marin recommended that if any accused person tries to "divest themselves of assets" in order to get legal aid, new legislation should allow the government to try to recoup that money.
He also suggested the Superior Court of Justice assign "an assessment officer" to monitor legal accounts paid with public cash.