6 months in jail for former Cornwall officer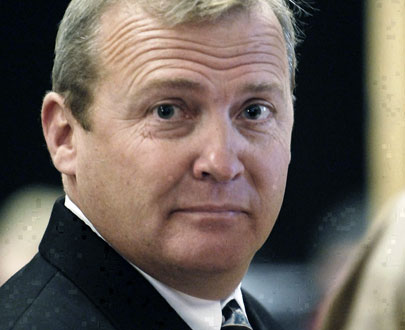 A former Ontario police officer was sentenced this morning to six months in jail for contempt of court.
Perry Dunlop has repeatedly refused to testify before an inquiry into the investigation of an alleged pedophile ring in Cornwall, Ont., in the 1990s.
Dunlop was ordered to testify as a key witness at the inquiry.
His refusal to do so was "open, continuous and flagrant" disobedience, Justice Lee Ferrier said in Divisional Court.
Dunlop was ordered to serve six months for civil contempt. He will be sentenced for criminal contempt once the civil contempt sentence is complete.
Ferrier said Dunlop might be released from custody if he decides to testify.
Dunlop has said publicly that he has no faith in the mandate of the commission or Ontario justice system. He has said he might tell his story in a book, but would not testify.
Ferrier said these public statements contributed to the decision to find Dunlop guilty of contempt.
About a dozen supporters stood up to applaud Dunlop as he arrived at the Osgoode Hall courtroom in handcuffs.
Several cried out after the sentence was handed down.
"Where are the bloody pedophiles?" supporter Sylvia MacEachern said angrily after court was adjourned.