Judge denies Arenburg's bid to fire lawyer after violent outburst in court
Lee Greenberg, Ottawa Citizen
Published: Monday, March 24, 2008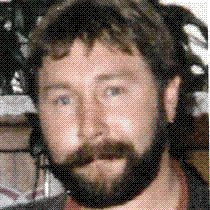 Jeffrey Arenburg, 38, the man accused in the murder of well known sportcaster Brian Smith is seen in a 1993 photo
Handout
Marshals surrounded Jeffrey Arenburg in court Monday as the paranoid schizophrenic killer clashed loudly with a federal court judge who refused to let him fire his court-appointed attorney.
Mr. Arenburg, a former Ottawa resident who has been in U.S. custody since a Nov. 29 scuffle with border guards, interrupted yesterday's proceeding seconds after it began.
"I want to get rid of this assh----," he told Judge H. Kenneth Schroeder, referring to defence attorney David Jay. "I don't want him as my lawyer."