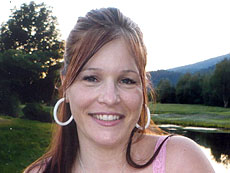 Josée Villeneuve was arrested by police Wednesday in Quebec City.
(RCMP)
RCMP are recommending charges be laid against a mother and a private investigator they say collaborated to abduct the mother's 10-month-old daughter from Maple Ridge.
Josée Villeneuve, 34, was arrested Wednesday night in a Quebec City apartment, and her daughter, Annabella, was also found safe, Ridge Meadows RCMP, who are responsible for Maple Ridge, said Thursday morning. Police said the mother is still in custody and will be charged with parental abduction.
Police also arrested a Burnaby private investigator on Wednesday and alleged she helped the mother catch a plane to Toronto. The private investigator has since been released, and police said they have recommended to Crown prosecutors she be charged with aiding and abetting the abduction of a minor.
The father, Andrew Wong, who had sole custody of the child, first notified police that his estranged wife had not returned their daughter home on April 21, 2008.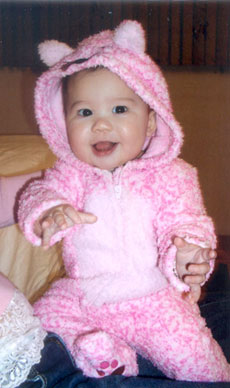 Annabella Villeneuve was found safe and sound in Quebec City Wednesday, police say. (RCMP)