Defence to focus on mental health in beheading trial
Mar 03, 2009 09:01 AM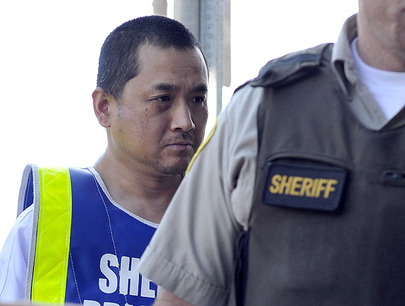 A man accused of killing and beheading a passenger on a Greyhound bus stands trial today in Winnipeg.
Vince Li is accused of second-degree murder in the death last summer of Tim McLean, a carnival worker who was killed in what passengers described as a random, horrific attack.
Li's lawyers are not contesting that he killed McLean, but they will argue Li suffered from mental issues that made him not criminally responsible for the death.
Only three days have been set aside for the case, being heard by a judge alone.
The victim's mother, Carol deDelley (deh-DELL'-ee), says she wants the law changed so anyone found not criminally responsible for a crime still serves time behind bars.
DeDelley says the trial won't bring her family any closure since there is "no possible good outcome."
Li's lawyers have said they are not disputing that he killed McLean. Experts anticipate his lawyers will argue he was in an automaton state brought on by a mental health disorder and should be institutionalized rather than imprisoned.
If this argument is successful, Li would not have a criminal record. He would be assessed annually by a mental health review board and could be released into the community again if he's deemed healthy. Unlike a conviction for murder, anyone found not criminally responsible is also not required to serve a minimum amount of time in detention.
Legal experts say the "not-criminally-responsible" defence is rarely used because it often means the criminal is detained for an indeterminate amount of time.
McLean was heading home to Manitoba after working at an Alberta fair last July. He was sleeping near the back of the bus and listening to music on his earphones when he was stabbed repeatedly.
Passengers said the bus pulled over and they scrambled to get out while the attacker methodically carved up McLean's body.
As passengers stood outside the locked bus, the attacker walked to the driver's seat and dropped McLean's head in plain view. Police tactical teams eventually arrived and arrested the suspect when he tried to climb out a bus window.
None of those who witnessed the horror are expected to relive the experience at Li's trial.