17-hour hijacking a hoax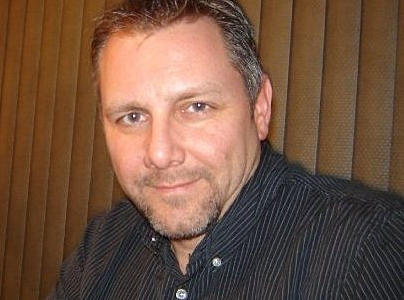 From the beginning, there was something fishy about Marcia Simmons's story, said RCMP Sgt. Dave Vautour, who is based in Woodstock, N.B.
The first red flag: How could someone sit in the back of a car for 17 hours without going to the bathroom?
The second: The 44-year-old teacher said she stopped for gas four times after she was hijacked in New Brunswick and ordered to drive to Toronto – why wouldn't she run for help?
By the time Simmons got to the part of the story where she and her alleged captor arrived in Toronto – where he forced her to drive aimlessly for three hours – investigators had serious doubts.
Yesterday, the RCMP announced Simmons had recanted the story.
She, in fact, was not abducted by an armed man outside a Woodstock, N.B., campground a little over a week ago. And she was not forced to drive her captor to Toronto, as she had claimed.
"She said she went for personal reasons, which she has not disclosed to us," said Vautour.
Now the RCMP is pushing to charge the woman with public mischief.
Jeff Watson said last night he was very "er, frustrated" with his ex-wife. "She is not willing to share any more information with us than what she told the police," said the 42-year-old, pausing to choose his words carefully, "We're, yes, frustrated. It blows my mind."
Watson filed a missing person's report the night of Aug. 8, when his 18-year-old daughter called to say her mother did not show up that day to take her camping.
Watson spent a sleepless night waiting by the phone. Simmons called in hysterics around 9:30 a.m. the next day.
She would later tell Toronto police to look for a man in his 20s named James, who had a tattoo on the left side of his neck: a star within a star, and smaller stars in each corner of the larger one.
"We pulled 70 profiles of people with that tattoo," said Vautour. "I can't tell you the hundreds and hundreds of hours of work."
When the story about the abduction broke early last week, Toronto police told the Star there was no reason to believe the story wasn't true.
RCMP officers, and police from Fredericton, Saint John, N.B., Toronto and Woodstock, N.B. worked on the case, said Vautour.
Simmons was first interviewed by the RCMP on Aug. 11, the Tuesday after she went missing. On Friday, Simmons was interviewed again.
"We certainly indicated to her that we didn't quite believe her story," Vautour said.
Last Saturday, Simmons phoned Watson – she had made the story up. She contacted the police and recanted her statement.
Back in Noonan, N.B., the hamlet where Simmons lives, locals were also grappling with the news.
"I heard it on the radio. I'm flabbergasted," said one acquaintance.
"I'm in shock," said another. "She's not the kind of person who would do that."
One said the community had collected a few hundred dollars to help cover the cost of getting home. No word on whether that money was delivered, or if it was returned.