Is Michael Bryant's life over - or has it just begun?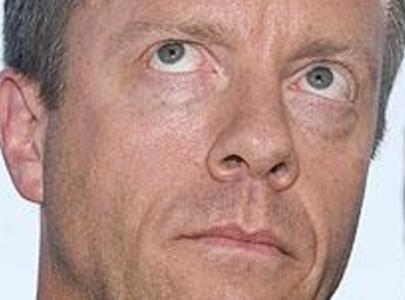 Smart, ambitious, high-energy and only 43, it was all ahead for Michael Bryant.
But is it all behind him now?
After a bizarre series of events, Ontario's former attorney-general stands charged with criminal negligence causing death and dangerous operation of a vehicle causing death after 33-year-old bike courier, Darcy Allan Sheppard, was killed Monday night. He faces two years in jail if convicted.
In his letter of resignation as CEO of Invest Toronto on Wednesday, he said, "Let me be clear: "I am innocent of the very serious accusations made against me."
Does Bryant's future political life hinge on the outcome of the court case – or the court of public opinion? Either way, is the damage already done?
A Liberal who has worked with Bryant and knows him well says it doesn't look good:
"There may not be a well of forgiveness for him to draw on. A conviction will end whatever political career he had left and there wasn't much left after he alienated Team McGuinty. Many had been quietly happy to see him move on."
"An acquittal will remove the possibility of jail, but not the stain of his stupidity. He'll forever be known, fairly or not, as the guy whose political career ended one fateful August night on Bloor St."
A Toronto communications strategist disagrees: "Bryant may be a polarizing figure, but I think there is a reservoir of goodwill toward him. It would be a huge mistake to write off his future. People like a second act, they like redemption."
But will Bryant feel the same way?
No one responsible for the death of another person escapes unscathed, says psychiatrist Irvin Wolkoff. "You never get over it. If you honestly feel you were justified, you may not feel guilt, but you'll have regret and remorse.
"He can't dwell on it, but someone like Bryant must understand that his old life has been shattered by this event and he has to make a new one."
Not necessarily.
In February, 1977, following a dinner party that had rolled on until 3:45 in the morning, Parti Québécois Premier René Lévesque ran over and killed a 62-year-old homeless war vet, Edgar Trottier, who was sprawled in the middle of the road. Lévesque said he didn't see him until 10 feet before he hit him. The car dragged Trottier 100 feet.
Though it was widely suspected Lévesque had been drinking, Montreal police didn't give him a breathalyzer test – though they did to Trottier. ("Quebec is the only place in the world where it is the victim who is given the blood test," a former provincial Liberal minister dryly commented.)
The incident drew most of its nudge-nudge media coverage from the revelation that the woman in the car with the hugely popular premier was not his wife, but his secretary and mistress, Corinne Côté.
Three days later, Lévesque gave a rambling speech, explaining that he'd "just lived through a difficult moment. I'm still turning it around in my head. I can't get rid of it completely. I can't get rid of it at all. We always think these things happen to others, but suddenly fate is there, and it happens to you too. It's a shock to the system."
But no charges were ever brought and the coroner's office ruled out an inquest. Calls for a public inquiry faded into the blue. Five months later, Lévesque was given his penalty: a $25 fine for driving without his glasses. He remained premier until 1985.
In his autobiography, Memoirs, published a year later, Lévesque didn't mention the incident. In an interview, however, he said that he'd wanted to quit politics at the time: "I felt like disappearing forever."
Why exclude reference to it then?
"I didn't think it was part of the story. It was sad, but everybody has accidents. Why make a big to-do over it? I keep the memory, though. It's no fun to think you've hit somebody."
But it doesn't, apparently, have to end a political career, as the late Senator Ted Kennedy learned.
In July 1969, driving a former campaign worker named Mary Jo Kopechne home from a party on Martha's Vineyard, Kennedy drove off a bridge. As the car submerged, he swam to shore and walked away, leaving Kopechne to drown. He didn't report the accident until the next morning, explaining the delay by saying he'd been in a state of shock.
Kennedy later pleaded guilty to leaving the scene of an accident after causing injury but received only a two-month suspended sentence.
His behaviour and the suspect penalty became a long-lived scandal, tarnishing Kennedy's image and contributing to his dropping out of the 1972 presidential race. But he continued to be elected a Massachusetts senator.
As the recent obituaries repeatedly noted, with a highly respected 40-year Senate career, Kennedy had long since – in most minds – redeemed himself for the "Kopechne incident."
The Kennedy and Lévesque examples of surviving disgrace aren't applicable to Michael Bryant's situation, says a political public relations consultant who, like the others, asked not to be identified.
"They happened in a different era, when the media and political correctness, if you like, weren't so pervasive. The climate is different today. We're in an environment where everybody is quick to make moral judgments even in a personal tragedy."
Had Bryant called this consultant's firm for PR advice rather than Navigator, would it have taken the case?
"Yes, we could help with damage control through the initial period. But we couldn't promise him a political future. I think it will be very hard for him to come back regardless of the outcome of the case."
That's what they said about Francis Fox back in 1978.
The 38-year-old solicitor general – Canada's top law enforcer – stunned the House of Commons and Canadian public by resigning his post – and confessing why. The married Fox had forged the name of his girlfriend's husband on a hospital abortion document.
Forgery, adultery and abortion, all in one go. Fox's rising career – he was touted as a future party leader – was clearly over. Or so people thought.
But he had an exceptionally understanding boss in Liberal prime minister Pierre Trudeau. "I just hope people understand that this is a human failing and he will not be lost to political life forever."
Fox's marriage didn't survive the scandal, and "the man became a shadow of himself as he spent time in the penalty box (of the backbenches)," says a Liberal insider. But the public disgrace lasted barely two years.
Fox returned to Trudeau's cabinet in 1980 as communications minister and, during John Turner's short-lived tenure, was international trade minister. In 1984, he left politics for a series of lucrative jobs in the private sector, but re-emerged in 2003 to become Paul Martin's principal secretary. In 2005, Martin appointed him to the Senate.
Not the career Fox once may have envisioned for himself, but an honourable one nonetheless.
A politician who did pay a lifelong price was at the centre of one of the Cold War's most notorious falls from grace.
In 1963, the high-flying career of British war minister John Profumo ended in a scandal that ultimately brought down Harold Macmillan's Conservative government.
Profumo at first denied to the House of Commons – and privately to parliamentary colleagues – that there had been "any impropriety" with a call girl named Christine Keeler, simply saying he knew her. In fact, they'd had a brief affair. Unbeknownst to Profumo, however, Keeler happened to be the girlfriend of the senior U.S.S.R. naval attaché, Yevgeny Ivanov, who was also a Soviet spy.
Sex and espionage. The Fleet Street feeding frenzy was unprecedented.
Subsequently forced by his conscience, he said, to admit that he'd lied, Profumo resigned from the cabinet and Privy Council. His disgrace was public, swift and complete. He withdrew into obscurity and spent the next 43 years in quiet atonement, doing volunteer work at a charity for the poor and needy in London's East End.
In 2006, he died at 91 after a stroke.
Predictably, the obituaries led with the long-ago scandal – as he knew they would, said The Times of London.
"He accepted that `the Profumo case' would never go away in his lifetime, and that the periodic exhumation of its details was his lot in perpetuity."