Female psychopath admires Bernardo

Disturbed woman wants indefinite sentence after pleading guilty to assault

By SAM PAZZANO, QMI Agency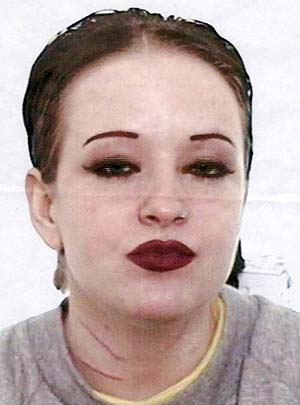 TORONTO — A disturbed and violent convict who idolizes sex killer Paul Bernardo and Oklahoma City bomber Timothy McVeigh told a judge yesterday she wanted to consent to being declared a dangerous offender.
Michelle Lyne Erstikaitis, 30, a diagnosed psychopath, told Justice Todd Archibald she wanted to plead guilty to assaulting her boyfriend and agreed to being declared a dangerous offender -- which means an indefinite sentence.
The judge refused to permit the woman to plead guilty and consent to the DO bid before she could consult with a lawyer.
Archibald postponed the proceedings until Jan. 18.
Erstikaitis, who fired veteran defence counsel David O'Connor last month, insisted she wanted to represent herself.
"I have more intelligence than the average inmate ... and I have had 11 months to reflect. I'm highly intelligent," Erstikaitis said.
"Who am I to question the government? I am willing to consent to a dangerous offender application."
Archibald asked the pig-tailed prisoner if she knew when she'd be eligible for parole if she were declared a dangerous offender.
"I would be eligible to seek parole in seven years," responded Erstikaitis.
But the judge warned that "her prospects of (receiving) parole are up in the air.
"It could be a lot longer than seven years (before she's released into the community)," Archibald said.
Erstikaitis, who was sentenced to two years for a Hamilton arson in 2001, was then placed on a six-year, long-term offender order.
BOYFRIEND SLASHED
The now 30-year-old woman was under this LTO supervision when she allegedly slashed her boyfriend in Toronto last January.
She has been in custody ever since, facing those allegations and last month abandoned her bail review on this charge.
Erstikaitis said in court yesterday she wants to plead guilty in two weeks to assaulting her lover.
Crown attorney David Boulet is seeking a psychiatric assessment, a preliminary step in the long process for a dangerous offender application.
SAM.PAZZANO@SUNMEDIA.CA