Toronto teacher faces sexual assault charges
June 3, 2009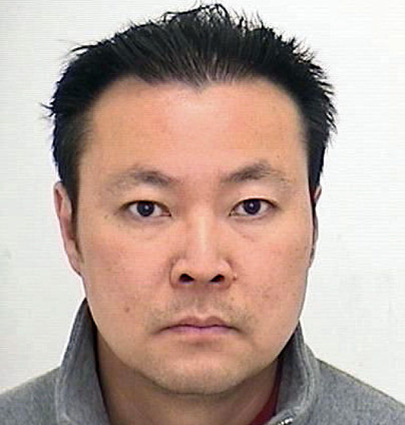 Don Mills Middle School teacher Chi Cuong Hang, 38, of Toronto, has been charged with assault and sexual interference following allegations by a student.
A teacher from a North York middle school has been charged with sexually assaulting one of his students, marking the second sex crimes arrest of a teacher in Toronto in the last two days.
In a letter addressed to parents, Doug Loosemore, the principal of Don Mills Middle School, said one of his teachers was arrested Thursday morning.
Chi Cuong Hang, of Toronto, is charged with two counts of sexual assault and two counts of sexual interference. He has been teaching at the middle school since 2003 and has worked at other schools in Toronto, said Grant Bowers, a lawyer for the Toronto District School Board.
The charges come after a 12-year-old boy — one of Hang's students — spoke to staff, who then alerted the principal on May 14.
Police say there were two separate incidents involving the boy and Hang while the victim was at school and under the 38-year-old teacher's supervision.
"As of today and pending outcome of this matter, Mr. Hang will not be at Don Mills MS," said Loosemore.
The school has hired a substitute teacher to take over Hang's Grade 7 gym, science and English classes.
This is the second time a Toronto District School Board teacher has been charged with a sex crime in the last two days.
Stewart Adams, a teacher at Kingsview Village Junior School, was arrested Wednesday and faces several child pornography charges.
Both teachers are on "home assignment" and receiving regular pay until the investigations are resolved, said Bowers.
Police and the TDSB are chalking up the timing of the two sets of charges as coincidental.
"It's an unfortunate coincidence," said Bowers.
"We're a very large organization and we have a large number of employees, and over the course of a year there will come allegations. But they don't usually come forward two in a week."
There is nothing to suggest that today's charges stem from a student seeing an opportunity to tarnish a teacher's reputation after the publicity Adams' arrest received, said Const. Tony Vella.
"There is evidence to support the charges," said Vella, adding he wasn't able to elaborate on the type of evidence found in the investigation.
"We would not have laid the charges if this was mischief."
Vella says there may be more victims and is encouraging students who may have been victimized to speak to police.
"For the people who have not come forward, we ask that they do — don't be afraid. We're here to help."
A meeting has been arranged for parents to ask the school board and police questions at 6:30 p.m. on Thursday in the school's library.
Bowers added that the school board will provide counselling to the victim, the other students at the school and the staff.