Jury deciding fate of mother asks judge to clarify 'morally wrong'
Published On Fri Nov 12 2010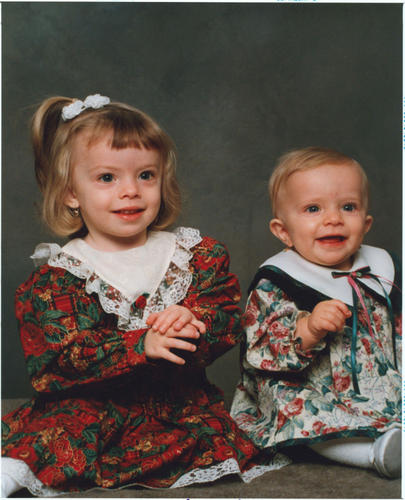 Serena, 3, and sister Sophia, 1, the daughters of Leo and Elaine Campione, are shown in this undated photo.
SUBMITTED PHOTO
BARRIE—After three days of deliberations in the first-degree murder trial of Elaine Campione — the Barrie woman who drowned her two young daughters in a bathtub four years ago — the six-woman-six-man jury returned to ask Justice Alfred J. Stong for a definition of "morally wrong."
Campione's lawyers do not dispute the 35-year-old woman drowned her daughters amidst an acrimonious custody dispute with her allegedly abusive husband, but they argued she should be found not criminally responsible on account of mental disorder.
Campione is charged with two counts of first-degree murder in the deaths of Serena, 3, and Sophia, 19 months.
Reading from the Oxford English Dictionary, Stong told the jurors that, as an adjective, moral means "concerned with the principles of right and wrong behaviour and the goodness or badness of human character;" or "adhering to the code of behaviour that is considered right or acceptable."
Stong went on to explain the legal definition of "morally wrong" by reiterating his initial charge to the jury, which stated that someone may be found not criminally responsible due to mental disorder if their mental state renders them "incapable of knowing that their conduct was wrong" and contrary to the moral standards of a reasonable person.
The onus is on the defence to prove Campione's mental state at the time of the murders had deteriorated to such an extent she could not tell right from wrong. They must prove this on a balance of probabilities, not beyond a reasonable doubt, so the jury need only be convinced Campione was — in Stong's words — "more likely than not" insane when she held her daughters' heads under the water until they died.
The jury resumes its deliberations on Saturday.