Ontario mother who drowned daughters found guilty of first-degree murder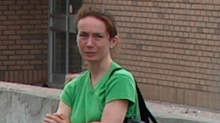 CHRISTIE BLATCHFORD
Barrie, Ont.—
Globe and Mail Update
Published
Elaine Campione is a double murderer.
The 35-year-old woman, who admitted drowning her two young daughters but claimed she wasn't criminally responsible by dint of mental illness, was convicted of two counts of first-degree murder in Ontario Superior Court on Monday.
Ms. Campione burst into tears as the jury foreman read aloud the verdicts, then whimpered throughout Judge Alfred Stong's remarks immediately afterward.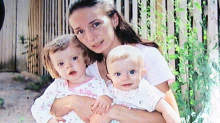 Appearing to read from a prepared text, the judge rued the acrimonious breakdown of Ms. Campione's marriage to Leo Campione, and appeared to hint that the breakdown was to blame for the murders of Serena, 3, and Sophia, 19 months old.
"One can only hope this doesn't reflect a direction of our society," Judge Stong said, adding that perhaps if Ms Campione had not been "so abused," the little girls might still be alive.
The jurors watched a chilling video Ms. Campione made after killing the girls, during which she offered a vicious screed against her former spouse.
After drowning them in the family bathtub, Ms. Campione dressed them and put them in her bed, where they stayed for two days before she called police.
She received an automatic sentence of life in prison with no chance of parole for 25 years.
Judge Stong ordered federal prison authorities to see to it that she receive all the treatment she needs. She was diagnosed as psychotic and with borderline and dependent traits.
Ms. Campione had fled the matrimonial home to a women's shelter, claiming her husband had assaulted her and their older daughter.
These charges against Mr. Campione were later withdrawn.
His application for sole custody of the little girls – his ex was in and out of hospital after at least two suicide attempts – was to be heard shortly before Ms Campione drowned them.
Commentary by the Ottawa Mens Centre
Wow,
Justice Strong can't help himself, he blames her murder on "his abuse" when the charges were in fact stayed by the crown?
The fact is, only the rarest of cases against a male result in the charges being dropped before trial. Even when men have blood dripping from their face, and no sign of any injuries on her, HE gets charged.
Then there is the fact that Ms. Campione was a "psychotic" according to Justice Strong, that was all because of his abuse.
What a crock of excrement.