Mother who drowned daughters guilty of first-degree murder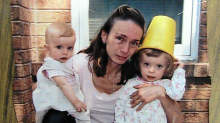 BARRIE, ONT.—
From Tuesday's Globe and Mail
Published
Minutes after a jury convicted Elaine Campione of two counts of first-degree murder in the drowning deaths of her little daughters, the trial judge suggested she belonged to a class of "weaker and more vulnerable" citizens who as "victim/offenders" sometimes "act out of the expected norm."
If that seems a mild way to characterize the double murder of two innocent youngsters, taken in total, the remarks of Ontario Superior Court Judge Alfred Stong, who presided over Ms. Campione's trial, amounted to a repudiation of the jury verdicts.
The jurors were into their seventh day of deliberation when they returned to court early Monday with their verdicts.
"It is more than disconcerting to think that if Ms. Campione had not been so abused, so used and discarded as a person, her two daughters could still be alive," the judge said at one point, although the jurors, in fact, heard little direct evidence, beyond Ms. Campione's own claims as reported to others, to support such a description.
Judge Stong also variously pointed the finger of blame for the children's deaths at family breakdown, a "throw-away" society where people are unable to "make personal commitments, much less permanent commitments," and even pornography on the Internet and violence in sports.
"The circumstances of this case are undeniably and inordinately tragic," he said. "One can only hope that they do not reflect, even at their most extreme, a direction of our society."
He ordered that Ms. Campione receive "the psychiatric treatment and medical care" she needs during her mandatory life sentence with no chance of parole for 25 years.
The 35-year-old woman, who trembled and burst into tears at the verdicts, had admitted from the get-go that she had drowned three-year-old Serena and 19-month-old Sophia on Oct. 2, 2006, but claimed she wasn't criminally responsible by dint of mental illness.
That illness, as described by two psychiatrists who testified in court, wasn't specific: Stephen Hucker and Jeff McMaster agreed that she showed features of a myriad of disorders, including borderline personality disorder, depression, psychosis and paranoia. Where they disagreed was how those disorders affected Ms. Campione's ability to know right from wrong – Dr. Hucker said she knew; Dr. McMaster said she was delusional, and didn't.
Taking his lead from Ms. Campione's lawyer, Mary Cremer, Judge Stong appeared reluctant even to allow Mr. Campione and his parents to deliver victim-impact statements.
Prosecutor Enno Meijers made the request – it is a standard feature of criminal trials, even when the sentence is mandatory – but after Ms. Cremer objected and suggested the family could issue "a press release" instead, the judge snapped that "There is no way I'm going to permit him [Mr. Campione] to come in here" and refer to the bitter end of the couple's marriage or Ms. Campione's shortcomings.
Mr. Meijers reminded him that Mr. Campione's daughters had been "an extremely important part of his life" and that he and the children's grandparents were entitled to describe how the loss has affected them.
Judge Stong consented, and the family's victim-impact statements will be read in court Wednesday, probably by Mr. Meijers, when the proceeding concludes.
The most compelling piece of evidence before the jurors was a videotape Ms. Campione made the night she killed the little girls.
The tape showed Sophia in the tub, slapping at the bubbles, with Ms. Campione's voice audible in the background, singing Twinkle Twinkle Little Star, and Serena colouring in the bedroom, with her mother asking, "Who loves ya?"
The tape stopped then, resuming about 45 minutes later.
Now Ms. Campione was alone, saying, "Here, are you happy now?...The children are gone. How does that make you feel Leo?"
A vicious screed against Mr. Campione followed, with Ms. Campione at one point telling him to "take your engagement ring and stick it where the sun don't shine."
By the time, two days later, Ms. Campione called Barrie police, the little girls were long dead, dressed up like dolls, and propped up on their mother's bed.
Prosecutor Meijers always characterized the slayings as "a spouse-revenge killing."
Certainly, the slender young woman had fled the marital home to a shelter, accused her estranged husband, Leo, of assaulting both her and their elder daughter (these charges were denied by Mr. Campione and were later withdrawn after Ms. Campione's arrest) and portrayed herself as a battered woman.
But she had also availed herself of a plethora of help from a large and disparate group of supporters, ranging from her mother, who came for extended periods from New Brunswick to look after the girls, neighbours in her subsidized apartment complex, workers at the shelter where she briefly lived and, most critically, a worker from the Children's Aid Society of the County of Simcoe.
The CAS, Ms. Cremer once told the court, helped Ms. Campione get counselling and take programs.
After the couple split up in 2005, with Ms. Campione alleging she had been assaulted, the CAS conducted a protection investigation and deemed Ms. Campione to be the safe parent.
Mr. Campione, as local reporter Tracy McLaughlin reported on Monday after reviewing family court records, went into debt, desperately trying to persuade the CAS the children weren't safe with their mother.
As it turns out, he was right, but as no one would listen to him then, even now, with Ms. Campione a convicted killer, the judge was loath to hear from him.