Assange book to get quick release
From:

NewsCore

January 08, 2011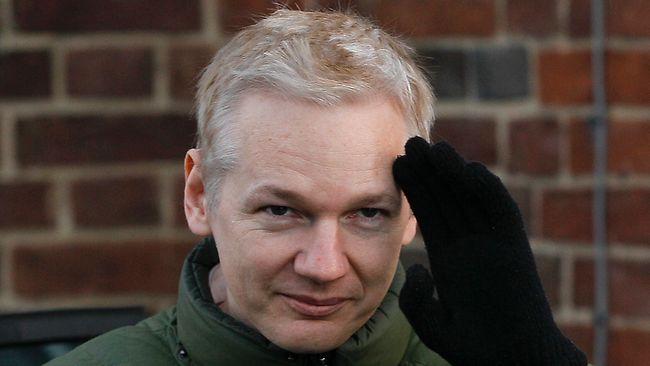 Canongate Books signed a deal for his autobiography only last month and gave no reason for the quick turnaround.
Alfred A Knopf, his North American publisher, will also release the book in April.
"I hope this book will become one of the unifying documents of our generation. In this highly personal work, I explain our global struggle to force a new relationship between the people and their governments," Mr Assange said of the memoirs.
The Australian journalist will earn more than £1 million ($1.56m) from the deal.
Canongate described the autobiography as "revelatory," "fascinating" and "compelling."
In a statement, the publisher said: "Assange expands on the philosophies that underpin his stateless, ground-breaking media company."
"He draws on his own fascinating life story and offers compelling insights into the mercurial and highly driven man who has forced us to radically rethink such basic ideas as transparency, democracy and power."
Rights to the book have already been sold in Italy, Germany, France, Spain, Holland, Portugal, Catalonia, Brazil, Norway, Australia, and Sweden, where Assange is currently wanted for questioning about allegations of sexual assault.
Canongate said the countries were "part of an internationally coordinated launch."
Commentary by the OttawaMensCentre.com
You can bet that he won't be describing how he advertises himself on the web as an 87% slut who wants children (read unprotected sex) and who likes to engage in the odd criminal conspiracy. Yep, those are his words. He also won't be describing how he forced unprotected sex upon several ladies who only consented to protected sex and how he refused their request to take a HIV STD text, and, you wont' hear how he fled Sweden two days before an agreed upon interview with Swedish Police.

You also won't hear about how he was advised NOT to release the names of the Iraqi informants and how he was told that to do so was a virtual death sentence.

You won't hear of any psychiatric assessment of him either. We can wait for that after his prospective criminal charges.

The book will however be revealing in how he thinks he is above the law.

www.OttawaMensCentre.com