Dad banned over homework load
Wes Hosking
January 19, 2011 5:21 AM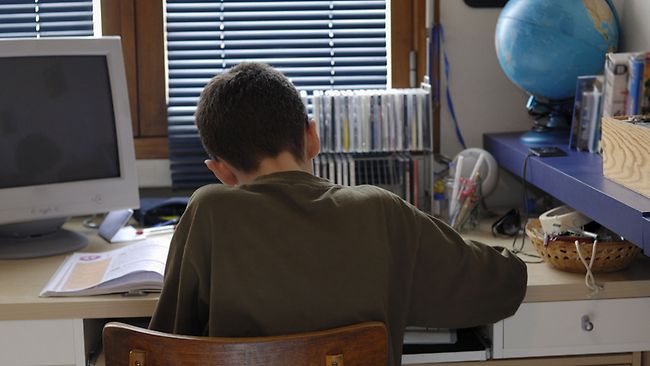 The court ruled the father was too "rigid and obsessive" in his parenting
A FATHER obsessed with his children's education has been banned from parenting decisions.
The father of three pushed his two daughters to complete homework above their academic level. He tutored them in the hope of winning private school scholarships.
The girls, 13 and 11, had to write reports on their daily movements, and on their mother, and read them to him over the phone each evening.
He told the Federal Magistrates' Court this was to ensure his children were maximising time available for study.
The court, sitting in Melbourne, ruled the father was too "rigid and obsessive" in his parenting.
His demands were driven by a desire for his children to have the best education because he came from an impoverished background in Vietnam, court documents show.
"It is apparent that he is obsessive about wanting his children to achieve academically at the highest level to maximise their opportunities in life, and for them to have the opportunities that were denied him," the judge said.
The dad's hard-nosed parenting style was exposed when his estranged wife sought sole parental responsibility for the girls and a younger son.
The father, who is in his 40s, pleaded for shared responsibility, saying he just wanted to do what was best for his children.
But the children's mother said she and her estranged husband constantly argued about his demands and high expectations.
The two girls had refused for more than a year to spend time with their father, the Melbourne hearing was told.
His wife was granted sole parental responsibility for all children.
The father was ordered to have counselling with his wife with a view to repairing the relationship with their girls.
Their son will continue to spend time with his dad.
The case has renewed debate about how much time parents should make their children devote to study.
University of Melbourne education Prof Richard Teese said a good relationship was the best way for parents to help their children achieve good marks.
"The kids will work better and work more and will do it by themselves if the quality of the relationship with their parents is strong," Prof Teese said.
"It's not up to the parent to impose even more than the school wants," he said.
Victorian Principals Association president Gabrielle Leigh said while at times students needed to be put under pressure, undue pressure was not called for.
----------
HOW MUCH HOMEWORK IS ENOUGH?
>> Prep to year 4
* Practising classwork skills or gathering extra information or materials.
* Daily supervised reading.
* No more than 30 minutes a day and not on weekends or holidays.
>> Years 5 to 9
* Daily independent reading.
* Homework to be coordinated in high school to avoid unreasonable workloads.
* Assignments, essays and research.
* From 30-45 minutes a day at year 5 to 45-90 minutes a day in year 9.
>> Years 10 to 12
* Important to balance study and recreation.
* From 1-3 hours each week night, with up to six hours on weekends during VCE.
Source: Department of Education and Early Childhood Development, Victoria
Commentary by the Ottawa Mens Centre
The father most probably was excessive in his demands, if we believe the court decision. Problem is, courts do not get it right all the time.

As much as the father may have been excessive, the mother may have also have encouraged a rebellion by the girls and offered them an easy way out. and Kids will often take the parent who gives them most and makes them do the least.

Chores, studies and anything else that promotes character in the long term is not attractive.

Just take a toddler, offer him candy or nutritious food and any parent offering candy wins out but at what a cost.

www.OttawaMensCentre.com