Keli Lane has been sentenced to 18 years in prison at the NSW Supreme Court for the murder of her baby daughter Tegan.
Her non-parole period is 13 years and five months and she will be eligible for release on parole on May 12, 2023.
Advertisement: Story continues below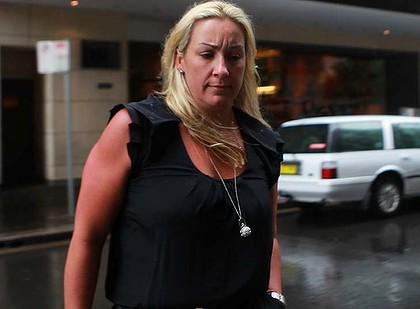 Keli Lane ... before she dyed her hair. Photo: Brendan Esposito
Extensive searches have uncovered no trace of Tegan since Lane left Auburn Hospital with the girl on September 14, 1996, two days after the birth, and went to a wedding in Manly a few hours later.
After a four-month trial, a jury rejected Lane's claim that she had handed Tegan over to the girl's father, a man named Andrew Morris or Norris, with whom she had a brief affair.
Tegan was the second of three children born to Lane after she kept the pregnancies secret from everyone closest to her. The two other children were adopted out.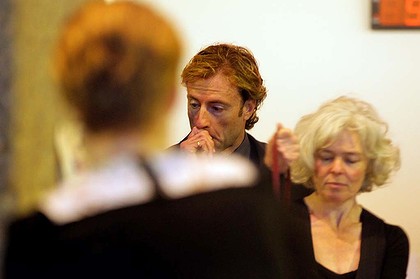 Keli Lane's boyfriend, Patrick Cogan, at her sentencing. Photo: Kate Geraghty
She had been a water polo player with Olympic ambitions and prosecutors contended that, in the 1990s, raising children did not feature in her plans.
Justice Anthony Whealy delivered his sentence to Lane in front of video cameras.
Lane, who has dyed her blonde hair jet black, showed no reaction as the sentence was handed down.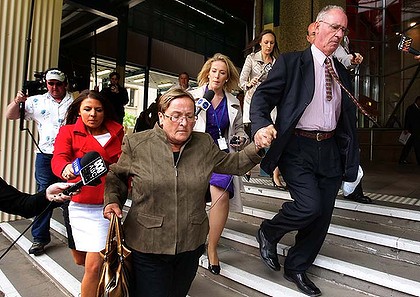 After the sentencing ... Keli Lane's parents Sandra Lane, third from left in the brown jacket, and Robert Lane, right, leave the Supreme Court. Photo: Kate Geraghty
Agreeing with the Crown description of Lane as a "golden girl", Justice Whealy said she had murdered Tegan "in a situation of desperation".
"From her perception, there was simply no way out," he told the packed courtroom, which is the largest in the complex.
The judge concluded that Lane was fully rehabilitated and presented no danger to the community.
He said the two aggravating features of the murder were the age of the victim and that it had been an abuse of a position of trust.
"The life that has been taken is a baby, completely defenceless," he said.
"The present case may properly be seen, in every sense, as a tragedy involving mother and daughter."
He noted the tragic fact that, for whatever reason, Lane could not tell her own mother of the secret birth of her three children.
"Secondly, it is a tragedy between mother and daughter in the sense that the offender disposed of her second child Tegan, and in so doing, tore asunder the natural relationship between mother and daughter.
"That fact has, and will, continue to haunt her throughout her life."
smh.com.au and AAP