Casey Anthony trial begins in Florida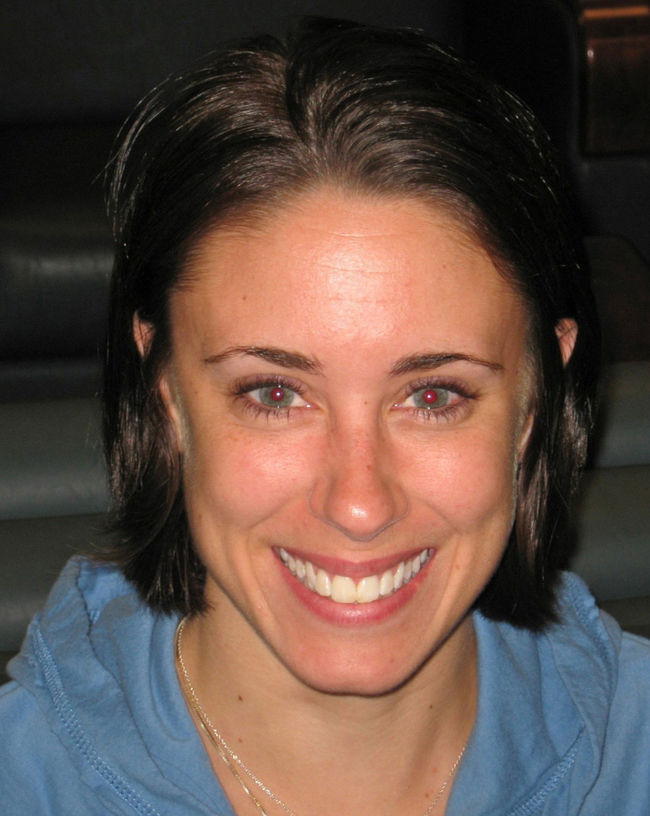 Jury selection begins on Monday at an undisclosed location in Florida for the trial of 25-year-old Casey Anthony, accused of murdering her two-year-old daughter Caylee in 2008. (HANDOUT)

Barbara Liston, REUTERS

ORLANDO, FLA. -

Jury selection begins on Monday at an undisclosed location in Florida for the trial of 25-year-old Casey Anthony, accused of murdering her two-year-old daughter Caylee in 2008.

The location is being kept under wraps by trial judge Belvin Perry until the jury pool enters the courthouse and is shielded from the media.

Perry has predicted news coverage of the case could dwarf that of the 1995 nationally televised O.J. Simpson murder trial which some called the "Trial of the Century."

"It's reality TV and it's just quirky enough and you have pretty people doing it, and that's just impossible for the media to resist," said Charles Rose, professor of trial advocacy at Stetson Law School in Gulfport, Florida.

Prosecutors are seeking the death penalty.

The case has enough twists and turns and volatile legal issues for a John Grisham novel.

"A competent lawyer, I don't know can win this case. (But) a good lawyer could win it. I mean just flat out win it with an acquittal," Rose, who has followed the case closely from the beginning, told Reuters.

Caylee was reported missing on July 15, 2008 by her grandmother, Cindy Anthony, who called 911 and told the dispatcher she had not seen the little girl for a month.

Cindy Anthony also told the dispatcher Casey's car smelled as if there had been a dead body inside. That smell of death is a major point of contention.

Prosecutors want to admit a new kind of scientific evidence concerning an air sample collected from the car trunk, canned and tested by a human decomposition expert at the Oak Ridge National Laboratory in Tennessee.

When he opened the can, Dr. Arpad Vass testified, "I jumped back about two feet because the odor was pretty strong. But it was to me the smell of human decomposition."

Casey's lawyer, Jose Baez, called air sample evidence "junk science" and guesswork. In Florida, novel scientific evidence can be admitted at trial only if a judge finds the technique is generally accepted by the scientific community. Perry has yet to rule.

If the air test results are admitted at trial and Casey Anthony is convicted, Rose said that evidence likely would become the basis of an appeal.

During a five-month search in 2008 for Caylee, Casey Anthony told investigators she had left Caylee in the hands of a babysitter, a woman who now is suing Casey for defamation.

Caylee's body was found December 11, 2008 in a wooded area a 15-minute walk from the Anthony home.

Photographs had meanwhile surfaced of Casey partying at a nightclub at a time she claimed to have been searching for her daughter.

Over defense objections, Perry recently issued an order to allow evidence concerning heart-shaped residue a fingerprint examiner saw but did not preserve on duct tape that covered Caylee's mouth. Investigators found heart-shaped stickers in the Anthony home.

Perry also approved a forensic botanist's testimony concerning how long Caylee's body lay in the woods based on plant growth on her bones, evidence of a stain found in Casey's car trunk that is consistent with volatile fatty acids from human decomposition, and elevated chloroform levels detected in Casey's car.

Investigators found records of a computer search for information about chloroform on the Anthony family computer.

"The evidence that we know about, the evidence that's been disclosed, I haven't seen a piece of it that cannot be explained with some other interpretation," said Rose.

The trial is expected to last up to eight weeks. An unusually large group of 20 jurors and alternate jurors will be selected and then sequestered in Orlando for the duration.

Spectators can line up as early as 5:30 a.m. each day to obtain a pass for one of the approximately 50 seats available to the general public.