Do It For Dad draws record-high attendance

By Jamie Long

,Ottawa Sun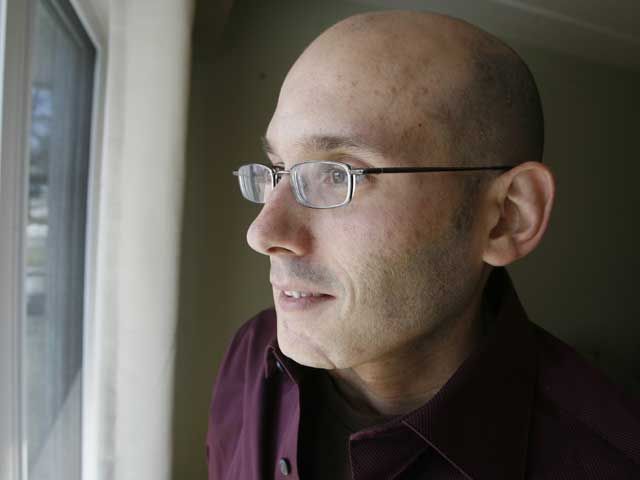 CFRA business editor Greg Hebert was recently told by one of his many doctors that he may not survive to see his next birthday. (Doug Hempstead/Ottawa Sun
The Alterna Do It For Dad walk and run raised more than half-a-million dollars for the Ottawa Regional Cancer Foundation Sunday morning.
The $527,902 raised will be used to help the Ottawa hospital purchase the da Vinci robot surgical system for cancer treatment.
Team Greggybear, spurred on by Ottawa radio host Greg Hebert, led the charge of 49 family teams by raising more than $72,000.
The top individual fundraiser was John Bassi who raised $29,500.
Hebert shared his inspiring story in March when doctors told him he only had six months to live after cancer returned to his body for a third time.
But he has told the Sun he's hoping for "something miraculous" and wants to use his situation to help raise awareness about cancer treatment.
Overall, there was a record-high of more than 2,100 participants in the event's 13th year at Carleton University's Anniversary Park, more than 500 more people than 2010.
- Jamie Long
Prostrate cancer tests are not yet covered under OHIP and are yet another symptom of the Ontario Government's war on men.

Often the victims become unemployed, can't afford to go to court to obtain a variation, and end up being thrown in jail by the Ontario Gestapo, the Family Responsibility Office, a private enterprise that takes an acrimonious view towards representing women and putting men in jail without any consideration for the realities of life and without any objective impartial hearing.


More men kill themselves because they can't see than kids than those who die in Afghanistan, or get killed in road accidents or who die from prostrate or testicular cancer.

While society is willing to show concern for men with cancer, society, men, appear to lack any social concern towards the corrupt family law system that deprives me of legal rights, throws them in jail for no other crime than having been born with testicles and having been raped and robbed of the sperm by a woman who was determined to find an unwitting sperm donour and to ensure that the "donour" paid support and never gets to see the child.

Now, 50% of Canadian children grow up without a father and not one of our political parties has the cojonnes to bring in a Legal Presumption of Equal Parenting ( not joint custody which just leaves the mess the way it is)

If Canadians really value fathers, and the rights of children,
we need
A. A legal presumption of equal parenting
B. A reform of family law
C. A reform of child support guidelines to reflect the incomes of both parents and support to be adjusted automatically to pay checks and or tax returns without any requirement to bring unaffordable motions for a variation.
D. A real authority to deal with the corrupt underbelly of the judiciary that habitually abuses their discretion and leaves a trail of endless destruction and children who never see their father.

Its time for change.

www.OttawaMensCentre.com