Three months of hell'

Yellowknife man says he was falsely accused of a number of crimes who has since been charged with perjury and misleading the RCMP

Terrence McEachern
Northern News Services
Published Wednesday, July 20, 2011

SOMBA K'E/YELLOWKNIFE - Andreas Tesfaye says all he did was help a woman move into her Yellowknife apartment during the spring.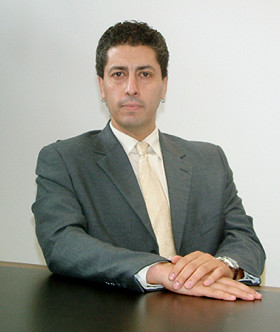 Andreas Tesfaye says he went through hell after being falsely accused of various crimes by a Yellowknife woman. - Terrence McEachern/NNSL photo
But days later, on April 19, he said she unsuccessfully tried to get a date with him, and what followed was "three months of hell," comprising false criminal complaints and harassing phone calls to his work. He said it included an accusation that he had broken into her apartment and destroyed her property.
Tesfaye, 40, wasn't charged in relation to any of these accusations.
Yet on June 13, he was arrested by police for allegedly threatening to kill the woman. Then, a week later, the RCMP dropped the charge before the case reached the courts.
"It's been an incredible amount of stress on myself and my family," Tesfaye said. "It's been a financial stress and burden. This has been very disturbing for me."
In the latest development, the RCMP has charged the woman, 32, with public mischief for allegedly misleading the investigation into the death threat.
She's also been charged with perjury, as she is accused of lying to justice of the peace Grace Blake during an application to have the emergency protection order filed against Tesfaye on June 9. The woman is scheduled to appear in territorial court on July 26.
The emergency protection order against Tesfaye was granted by Blake and later approved by Supreme Court Justice John Vertes. Consequently, Tesfaye had to stay at least three metres away from the woman at all times.
The order was later revoked by Supreme Court Justice Virginia Schuler on July 6 after Tesfaye filed an application. The woman did not show up for that hearing.
Tesfaye said he is angered by the fact that the justice of the peace failed to recognize the inaccuracies and inconsistencies in the woman's testimony.
Under the NWT Protection Against Family Violence Act, an emergency protection order can be issued for up to 90 days so long as some basic criteria are met - including that the couple in question is, or has been, in an intimate or family relationship, shares a residence and that the complainant is at risk of harm or that property is at risk of damage.
Tesfaye said he knows the woman's father, which is why he helped her move into her apartment, but he's adamant he never had a relationship with her.
"I've never slept with this woman, I've never hung out with this woman, there is zero relationship," he said. "She alleges that we've been going out for six months - delusional - absolutely 100 per cent delusional."
During the emergency-protection hearing, Tesfaye said the woman incorrectly identified his address, place of employment, age, height, weight, the names of his two children, piercings and tattoos on his body, and even the correct spelling of his last name.
He said she also admitted to the justice of the peace that they didn't share a residence and that she lived alone.
Tesfaye said there were days when he became so emotionally drained that he couldn't get out of bed.
On May 8, he quit his job as a sales and marketing manager with a Yellowknife hotel and he has now left the city to visit family in Ontario.
Despite the charges against the woman, Tesfaye said he hardly feels vindicated. He said the institutions that were supposed to protect him in such a situation let him down.
The woman who has been charged in this case could not be reached for comment.