Woman geography teacher weeps as she admits seducing and having sex with 15-year-old girl pupil
Last updated at 11:48 AM on 12th August 2011
A woman teacher is facing jail after she admitted having sex with a 15-year-old schoolgirl.
Suzanne Harrison, 38, sobbed throughout a court appearance where she admitted four sexual offences against the teenager over a seven-month period.
The blonde geography teacher is believed to have struck up a relationship with the girl while she was working at a secondary school in Colchester, Essex.
Harrison, of Rendlesham, near Woodbridge, Suffolk, admitted two charges of sexually touching a female under 16 and one count of sexual touching involving penetration, in the Ipswich Crown Court yesterday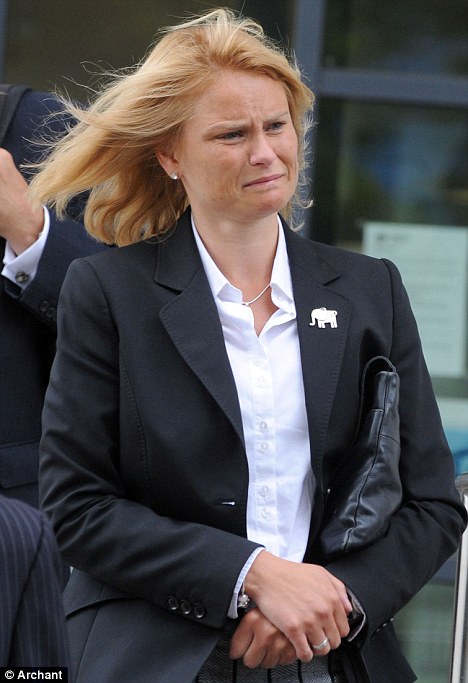 Guity: Suzanne Harrison, 38, weeps as she leaves court after admitting four sex offences against a teenage girl
She also plead guilty to engaging in sexual activity with a female under 16 while in a position of trust between December 1, 2005, and July 31, 2006.
Harrison, who is understood to be single, previously taught at Otley College, Suffolk, before joining Suffolk One, a sixth form centre, in Ipswich.
She was also director of progression at the latter, which has hundreds of students aged 16 to 19.
Harrison was suspended after being arrested and charged on July 8.
But she resigned on July 20, a day before she was due to face an internal disciplinary hearing with the school.
Her lawyer Richard Atchley yesterday asked the judge to consider not sending his client to prison.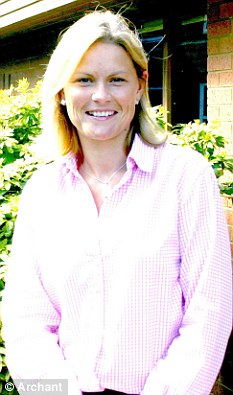 Happier times: Suzanne pictured at work at a different school to the one she committed her crimes
'This is an unusual and sad case,' he said.
'This case does not necessarily mean a custodial sentence. I will therefore be asking the probation service to look, in particular, at what alternative sentence they think will be appropriate.'
Judge David Goodin said the report would look at Harrison's circumstances, background, attitude towards her offences and the risk she presented of committing further crimes.
But he warned her that he could not rule out sending her to prison.
Harrison was released on unconditional bail and she is due to be sentenced on September 2.
She refused to comment as she left court, still crying and jumped into a waiting car before being driven off with her solicitor.

Her case will now be referred to the Independent Safeguarding Authority and the General Teaching Council.
After the hearing, a Suffolk One spokesman said Harrison's criminal records and references were checked before she was employed.
'We can state that the charges like the ones being faced are indefensible,' he said.

'We can confirm that the allegations relating to the former employee occurred whilst they were employed at an organisation in Essex over five years ago.'
'We have fully co-operated with police throughout this investigation and will continue to do so.
'And we would like to reassure parents and guardians that our students~ safety, security and welfare is our utmost priority.'