Kingston courthouse evacuated minutes before Shafia murder trial was to hear Crown's closing arguments
January 26, 2012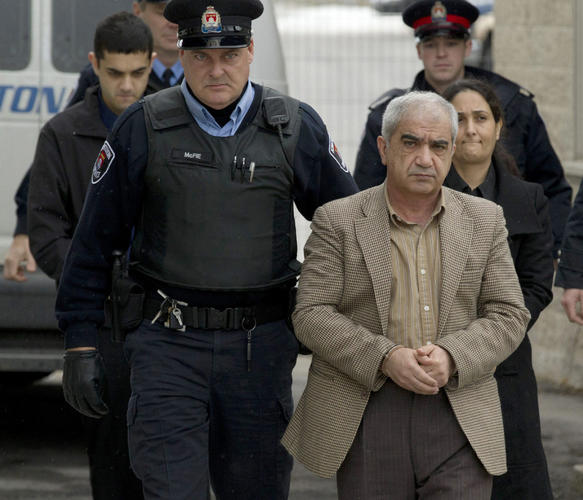 KINGSTON, ONT.—The public and journalists have been ushered from the Frontenac County courthouse in Kingston while police in tactical uniforms were entering the building.
The evacuation happened just minutes before the high profile trial of the Shafia family, charged in an alleged mass "honour killing" was set to resume.
Court officials said the trial was postponed until 1 p.m. Jurors were seen leaving the building.
The Crown was scheduled to finish its closing argument this morning, after the jury heard from the three defence lawyers Tuesday and Wednesday
Mohammad Shafia, 58, his wife Tooba Yahya, 42, and their son Hamed, 21, have each pleaded not guilty to four counts of first-degree murder.
They're accused of killing teenage Shafia daughters Zainab, 19, Sahar, 17, and Geeti, 13, as well as Shafia's first wife in his polygamous marriage.
Police are so far remaining tight lipped about the matter.
Kingston Police Staff Sgt. Bill Kennedy said only that there is currently a "security concern" at the courthouse.
He said police received a call from court officials at 9:35 a.m.
With files from the Canadian Press
Commentary by the Ottawa Mens Centre
Can anyone identify the Kingston Cops in this picture?