Larry Rose: Six months. Three brothers. All dead during the Second World War

Larry Rose, National Post | November 11, 2014 6:57 AM ET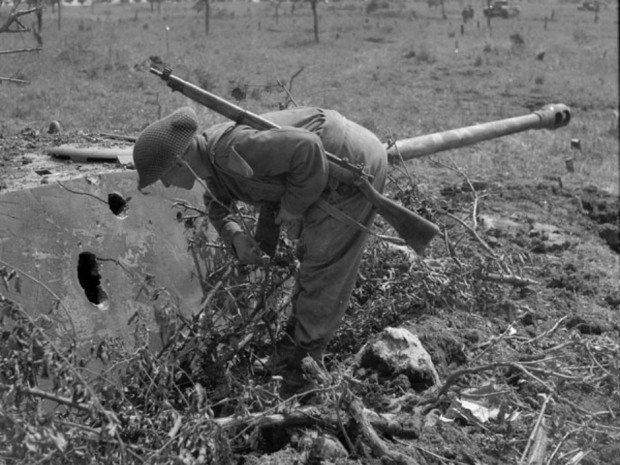 Ivan Wagner was 27 when he died, killed by a German mortar. His brother Harry was one of the soldiers that discovered his body.
Sitting in her home in the hamlet of Teeterville in southwestern Ontario, Lenore (Wagner) Floyd describes her grandmother, Nora Wagner, as "a great lady" but adds, "I don't know how she ever coped." How did she cope with the loss of three sons — Howard, Ivan and Harry — all killed fighting in Europe in the Second World War?
Lenore's dining room is piled with pictures of the boys: mementos, newspaper clippings, a cheery postcard from Nanaimo, B.C., badges, more clippings, a scruffy wedge cap and even a tobacco tin that belonged to one of them. Lenore conjures up her three uncles from this ghostly table; the three uncles she never met.
On another corner are the letters and cards of condolence, a big stack of them. After surveying the disarray, Lenore picks up and cups in her hands the three Silver Cross medals her grandmother was given.
There is also a scrap book with pictures of grandmother Nora Wagner and her husband, Bruce, a railway worker. There is one of Mrs. Wagner where she is standing between governor-general Georges Vanier and prime minister Lester Pearson at the Canadian War Memorial in 1965 when Nora was Canada's Silver Cross Mother. It was a moving ceremony for Nora Wagner, but after some events, sometimes it is the odd things that stick in the mind. Lenore recalls that on the train trip to Ottawa, the railway lost Nora Wagner's luggage.
Lenore says her grandmother was a dignified and resolute woman. Even after the loss of her three sons "she never complained about anyone or anything. Grandma carried on for them."
None of the Wagner boys would have been called a scholar. They did poorly at school, but this was during the Depression, when jobs and money on the table counted for more than school in many parts of Canada. They all left school at age 15 or 16 to look for work.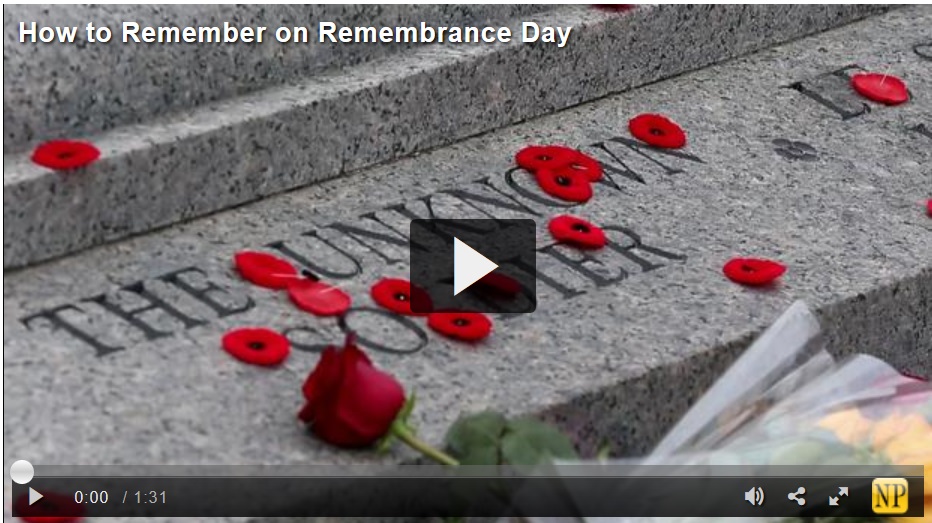 The middle brother, blond-haired Ivan, was the first to join the army. He had been in the reserves before the war but joined the Canadian Active Service Force as a full-time soldier on Aug. 9, 1940 saying he thought it was "the right thing to do."
He was listed as 5'8″ tall and 125 pounds, a small man, but then most soldiers enlisting at that time were smaller and lighter than young men today. Ivan Wagner told the army he was colour blind but that didn't stop his enlistment. He listed his occupation as "farm labourer" and was described in his army documents as "calm, steady, affable." He trained in Ontario, but in 1942 was sent to the military base at Nanaimo, B.C. for further courses. And so the happy postcard on Lenore's table.
In 1943, Ivan was among troops dispatched to Britain, arriving there on May 22. He was eventually assigned to the Royal Regiment of Canada which, before the war, had been a Toronto reserve battalion and in 1942 was one of the Dieppe battalions. After Dieppe the Royal Regiment of Canada was completely rebuilt and then retrained prior to D-Day.
In joining the Royal Regiment Ivan was also joining his brother, Harry who had been a member of the regiment since June 18, 1943. Harry was the oldest boy in the family, born in 1914. In his personnel files Harry was portrayed as having average ability while an interviewing officer described him as "steady and reliable."
After D-Day — June 6, 1944 — the advance party of the regiment landed in France on July 5, as part of the Second Infantry Division. Ivan Wagner arrived on July 5 while Harry arrived the next day. The Canadians and British were stuck in the Caen area and unable to move south in the face of desperate German resistance. On July 18, as part of Operation Atlantic, the Royal Regiment was assigned to attack the town of Louvigny, one kilometre south of Caen, not far from what became the costly and bloody battleground at Verrieres Ridge. That high feature was defended by the First and Twelfth SS Panzer Divisions.
In the late afternoon of July 18, Royal Regiment soldiers were moving forward to a big orchard north of Louvigny, which was bounded on three sides by a seven foot wall. There was also a nearby chateau. There were heavy casualties; all the officers in one company were killed or wounded. The visiting brigade commander and the regiment's acting commanding officer were both badly injured by mortars and had to be evacuated. A history of the Royal Regiment of Canada says, "Fierce hand-to-hand fighting ensued before the orchard was cleared and the chateau reached."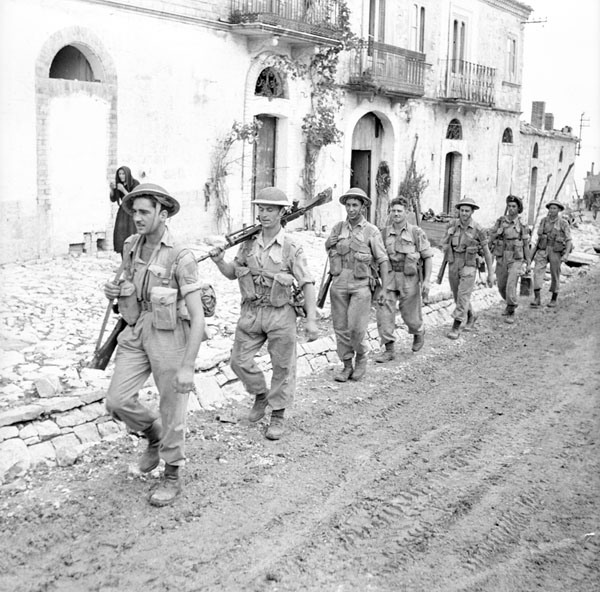 It was in this fighting that Ivan suffered a severe head injury and died a few hours later. Ivan Wagner was 27 years old and had been in combat for less than two weeks.

Sergeant W.J. Smiley of the Royal Regiment who knew Ivan well, later wrote a letter to Nora Wagner about what happened. He said Ivan was a stretcher bearer and "wonderful at his job." According to Sergeant Smiley, Ivan was killed by a mortar bomb while he was attending to a wounded man on the front lines. Smiley heard that Ivan was hit and went to find him. In what must have been a heartbreaking scene, Smiley was joined by Harry Wagner in finding Ivan.

Further tragedy was not long in coming. On Aug. 12, Harry too was killed when Canadian troops were attacking south toward Falaise in the face of determined German defences. In the same letter to Mrs. Wagner referred to earlier, Sergeant Smiley said Harry had just been promoted to corporal. Harry and six soldiers in his section were all killed by German artillery at the same time.

The third and youngest brother, Private Howard Wagner, was a member of a different regiment — the Argyll and Sutherland Highlanders of Canada, originally from Hamilton, Ont. (This regiment has recently been in the news: Corporal Nathan Cirillo, gunned down last month at the National War Memorial, was a member.) It must have been terrible for him to know through the fall and winter months of 1944 that his two brothers had died and that he, as a front line infantryman, was doing one of the most dangerous jobs in the war.

Despite that, he wrote an upbeat letter in August, saying he had run into a few boys from back home. He said the French people he had met were glad to see the Canadians adding, "They hug and kiss you and give you lots to drink." Meantime, he joked that he had become something of an expert in digging holes because like most infantrymen, he was always digging in wherever he went.

Howard Wagner had joined up on Dec. 22, 1943, listing his occupation as a fitter at Cockshutt Plow, an Ontario farm equipment maker. Like his brothers he was single. He was only 19 at that time and was accepted into the army despite a medical entry saying he suffered from a heart murmur.

Howard was killed near the end of the war at the Battle of Kapelsche Veer, a grim but little remembered episode near Arnhem. The odd sounding Dutch name refers to a small ferry boat dock on an island on the Maas River. In January, 1945, it was occupied by the Sixth German Parachute Division, whose elaborate defences included actually cutting a hole into the ferry dock itself so that a machine gun crew could be hidden below dock level.

After three unsuccessful attacks by other units, the job of clearing it finally fell to the Fourth Canadian Armoured Division. Its battle plan called for using every piece of artillery it could muster, firing an incredible 14,000 rounds on Kapelsche Veer. Still, it still took an infantry attack to finally clear it.

In that attack soldiers from the Lincoln and Welland Regiment, the Argylls and some tanks from the South Alberta Regiment were used. The Lincolns and Argylls wore white snow suits and paddled in canoes to get across the water. Howard Wagner was killed on the last day of the battle, but there is not much detail. His records simply note hat he was "killed in action."

Three brothers. All dead in barely six months.

Today the three Wagner boys are remembered by the Teeterville Royal Canadian Legion, Branch 526, the "Wagner Memorial Branch." Like most branches they hold Remembrance services every year. Sometimes Lenore Wagner goes to the ceremonies and, still troubled even after all these years, sometimes she just can't. The ceremonies are always held in advance of Remembrance Day in Teeterville so that some dignitaries can attend. This year,Lenore Wagner, on a sun dappled day, was there to lay a wreath for her uncles.

Tragically, the Wagners were not the only family so devastated. There were the three Westlake brothers from Toronto – George, Albert and Thomas — who died in June 1944. Albert and Thomas were killed at the same moment, fighting side by side. In the Royal Canadian Air Force were the three Milners: Flying Officer Fredrick, Pilot Officer Robert and Sergeant Francis Milner, from the Ottawa area. Also in the RCAF were the Leboldus brothers, from Saskatchewan: John, Martin and Peter; and the Colvilles, from Belleville, Ont. Mrs. Annie Colville, mother to the fallen John, Alec and Bill, opened her home to dozens of servicemen during the war. Hugh, Arthur and Douglas Reynolds were from Chatam, Ont., and all served in the air force. They died.

Richard, Gordon and Clifford Kimmel of Langley Township, B.C. all died serving in the army. The three Lanteigne brothers —Dominique, Philippe and Jean, Acadians from New Brunswick — also died. The Rivaits of Windsor, Ont., lost Leon and Alphonse at Dieppe in 1942. Their brother was killed in the Netherlands in 1944. A fourth son spent years as a German prisoner. A fifth son enlisted, but survived.

There may be others that I have not yet heard of, and there are certainly descendants in these families, who still feel the anguish that as Lenore does. Remembrance Day holds a special meaning for them. How could it not?

National Post

Larry Rose is the author of Mobilize! Why Canada Was Unprepared for the Second World War.

Commentary by the Ottawa Mens Centre

Canadians have a horrible Fascist War going on in Canada that rivals that of WW2 when it comes to modern atrocities.

Ontario spends Billions of Dollars on it's Gender Superiority Campaign, also called "Male Sharia Law" and Male Apartheid. It has no legal basis what so ever, its been imposed exactly as the German Fascists did before and during WW2 by removing the legal rights of Jews and anyone appeared to be a threat.

In Ontario, the Extreme Feminists have slowly but surely removed the legal rights of Children to have a Father.

Now 99% of Judicial Custody decisions are in favour of Mothers even the most violent psychopaths for mothers are preferred by Man Hating Criminals call the Judges of the Ontario Superior Court of Justice who openly encourage Fabrication of Evidence especially at "urgent motions" when the issues are Finally decided without trials as a result.

The Law Society of Upper Canada are Equally Criminal in that they promote Criminal Offenses against the Administration of Justice by turning a blind eye to the most outrageous and flagrant acts of Fabrication of evidence, for Judges to engage in the illegal doctrine of "The process of Justification", in sum, its a Criminal Mind of Justification and its widespread and systematic in Ontario as part of the Government's Promotion of Violence and Murder against Fathers simply because of Extreme Feminist Views.

In Ottawa one of the worst of the worst examples is
MARGUERITE ISOBEL LEWIS , a lawyer for the Children's Aid Society of Ottawa who Personally Fabricates Evidence before Judges like Tim Minnema, an other Former lawyer for the CAS who even Fabricates Evidence himself during motions to assist mothers and the Children's Aid Society.

Extreme Feminists like MARGUERITE ISOBEL LEWIS, are in fact, professional child abusers, professional criminals who operate for the State of Ontario in it's war against Fathers that now results in Most Children growing up without a Father.

Single Fathers in Ontario are a rare species and children who grow up without fathers are more likely to grow up with severe personality disorders and end up in crime.

On this Remembrance Day, spare a thought for the Modern victims of Terrorists like MARGUERITE ISOBEL LEWIS, and the other Criminals who are appointed as Judges who, habitually commit Crimes against humanity all in the name of Ontario's Gender Superiority.


Watch the video "As Powerful as God"

Ottawa Mens Centre








When it comes to Fighting Fascists, Every Father in Canada should spare a thought for the Victims another war going on in Canada operated by a Fascist Ontario Government that promotes Murder and Abuse against Fathers.

Ontario Police Forces are largely funded to Operate a Gender Superiority Campaign that assumes all men are violent wife and child abusers and women are victims.

Ottawa Police Detective Peter Van Der Zander is typical of the Front Line Fascist Child Abusing Evidence Fabricators who are employed to Abuse Children by taking them from Male Victims of Domestic Violence and placing them with the most violent of female offenders.

The Message of the Vile Scum like the Ottawa Police and Detective Peter Van Der Zander is this. A woman can assault and attempt to kill or kill a man with impunity from criminal prosecution because vile scum like Detective Peter Van Der Zander will Fabricate Evidence Personally NOT to charge male victims of the most horrible and worst examples of Domestic Violence.

It's now Routine for Police officers especially in the Ottawa Police to Fabricate Evidence for the sole purpose of Ontario's Fascist Gender Superiority Program that makes the black shirts of WW2 look tame.

The Judges of the Ontario Superior Court operate like Train Drivers taking victims to the Gas Chamber. They have no conscience, they are a collection of Criminal Minded Psychopaths and child abusers who are the most Reviled Group of people in Canada, a Fascist Corrupt State that encourages , openly encourages women to murder fathers, assault fathers with impunity and be rewarded with a Rotten Fascist cop like Det. Peter Van Der Zander personally Fabricating Evidence to take children away from fathers.

If you want to meet a Modern Fascist, a Modern Criminal, Visit Ottawa Police Headquarters, its loaded with Evidence Fabricating vile examples of humanity who operate under what is called "The Old School".

That's the reward that cops get for engaging in Fabricating Evidence that promotes Violence against Fathers and children in Ontario's Fascist War of Gender Superiority.


Ottawa Mens Centre