Mother charged with murder in 8-year-old B.C. girl's death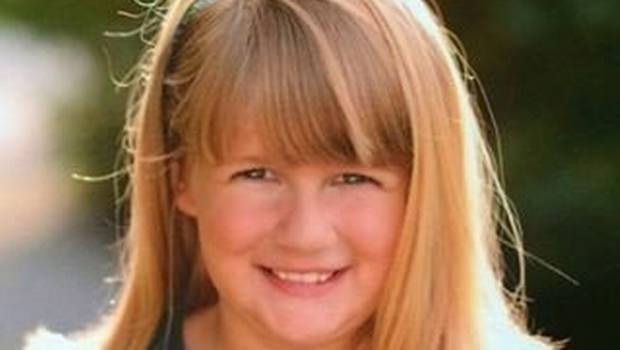 Six months ago, an international campaign called G(irls)20 posted a homemade video by the CEO of a Vancouver industrial-technology firm under the title "Fathers empowering daughters."
The photo slideshow, set to bright music, shows a father embracing a little blond girl with a pink flower barrette. Soon comes the photo of the slightly older girl, flanked by whiteboards covered in simple math equations, and finally, the girl is seen giggling from behind daddy's big desk.
"Teagan will not be me ... she will be better than me," reads a caption that flashes onto the screen.
But that hope has now been taken from Gabe Batstone, whose daughter was found murdered on Wednesday in Surrey, B.C.
Lisa Batstone, her mother, is charged with second-degree murder in the eight-year-old's death.
Officers with B.C.'s Integrated Homicide Investigation Team said they released the girl's name, Teagan Batstone, to further the investigation.
Staff Sgt. Jennifer Pound said the child's body was discovered in the trunk of a car in an affluent area in the large city east of Vancouver.
On Thursday, Gabe Batstone tweeted a link to his tribute video, along with several new photographs, saying his family was devastated by the loss.
"Life will never be the same after losing my daughter to murder. Our family courts and thus we all failed #Teagan," he wrote in abbreviated social-media style.
The G(irls)20 campaign was created to encourage G20 leaders to invest in girls and women.
Batstone didn't respond to an interview request, tweeting publicly that he was "unable to talk without sobbing.
"But tomorrow I hope to share great memories of my love."
Another tweet shows the girl in a neon pink jacket standing in a barren field next to two little boys, with the caption, "Beloved daughter, sister who deserved so much more."
The man's Twitter account places him in Ottawa. His company is headquartered in Vancouver, but also has an office in the nation's capital.
Police said the cause of the little girl's death hasn't been confirmed and an autopsy will be conducted.
Lisa Batstone was scheduled to appear in a Surrey court on Thursday. Pound said the woman has no other children.
On Wednesday, RCMP said they responded to a report of a "suspicious circumstance" in South Surrey around 12:15 p.m. They discovered a body inside a vehicle. The death was handed to the homicide squad.
Police said they weren't answering questions Thursday to honour "the sensitive nature of this tragedy."
Commentary by the Ottawa Mens Centre
If this story had been about a father killing a child the tone would have been very different.
Watch for how she will most probably be treated as a victim.