Ottawa dad shares grief over murdered daughter

By Corey Larocque,

Ottawa Sun

The Ottawa father of eight-year-old murder victim Teagan Batstone wants the focus to be on his daughter, not on her mother who police allege killed her.

"I sincerely hope we change the narrative of my daughter's murder away from the murderer to Teagan and changes in family law," Gabe Batstone wrote on Twitter Friday, two days after his daughter's death.

Teagan was found dead Wednesday in Surrey, B.C., a suburb of Vancouver.

Police found her body in the trunk of a car in a ditch.

Her mother Lisa Batstone, 41, was apprehended at the scene and has been charged with second-degree murder.

Gabe Batstone is the 43-year-old chief executive officer of Ngrain, an Ottawa computer software company that makes three-dimensional images for aerospace and defence companies that want to see what a new product would look like before it's built.

The couple have been divorced for about six years, according to published reports.

Gabe Batstone lives in Ottawa, while his wife and daughter lived in B.C.

Batstone has two young sons living with him in Ottawa.

"These 3 smiles will never be in the same picture again - so terribly wrong. Teagan was adored by her brothers," he wrote after posting a picture of his three children playing together.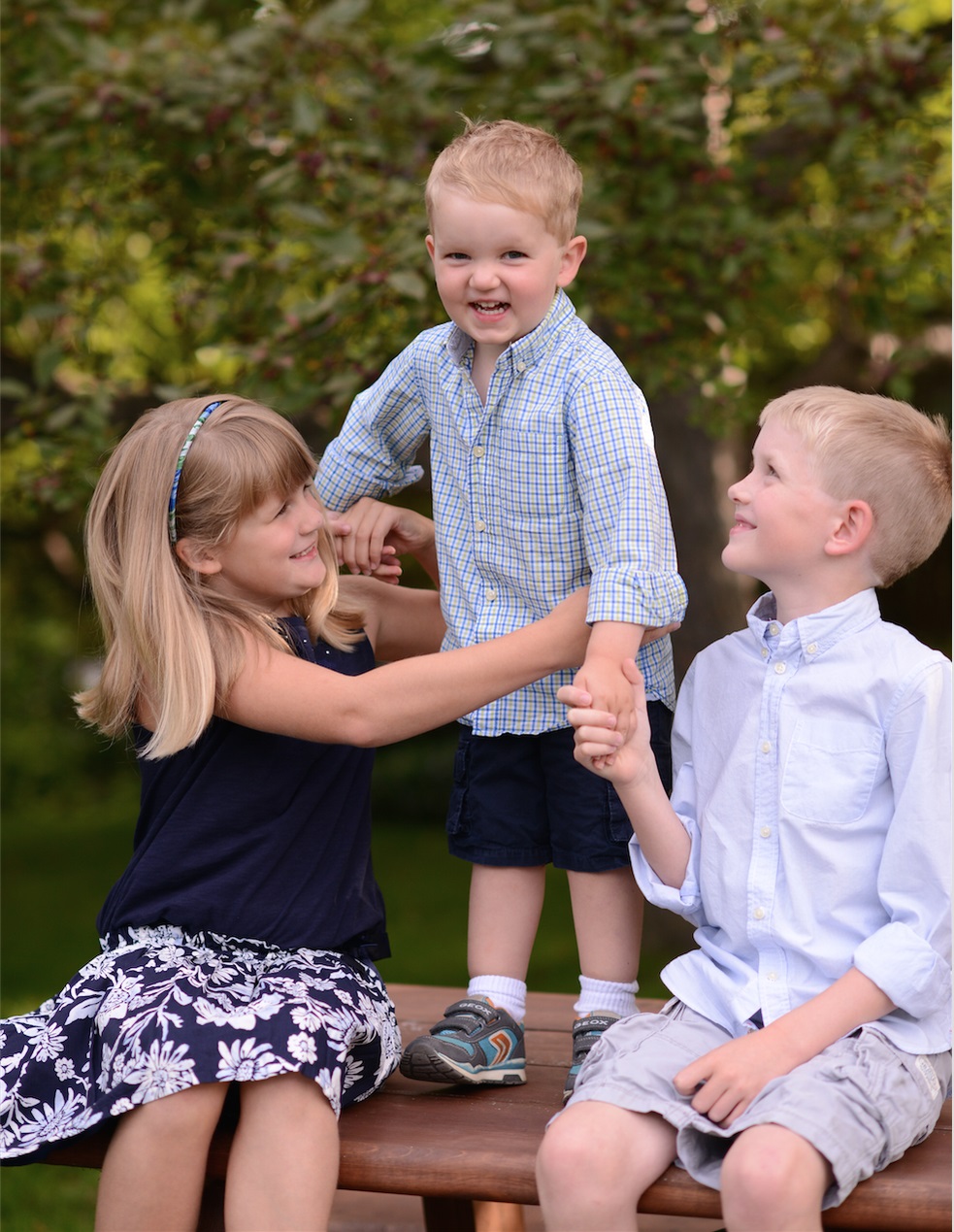 Since Wednesday, Batstone has turned to Twitter to express his grief, saying "life will never be the same" without Teagan, who appears as a smiling blonde girl in pictures her father posted.
"Thanks for the condolences," he wrote Thursday.
"I am unable to talk without sobbing but tomorrow I hope to share great memories of my love Teagan Erin Batstone."
But on Friday, two days after his daughter's murder, Batstone was calling for reforms to Canada's family courts.
His call for changes to the family court system were directed at federal Justice Minister Peter MacKay.
Another tweet thanked other federal cabinet ministers Rona Ambrose, James Moore and Michelle Rempel for their "past support" and urged them to "initiate family law reform."
It doesn't mention what kind of support the Conservative MPs.
The Sun could not reach Batstone to talk about Teagan or to elaborate on what changes he thinks are needed in Canada's family courts.
Twitter: @Corey_Larocque
-- With files from QMI Agency
This is not the first and it won't be the last of crazy father hating decisions made in Ottawa by a Judiciary that have a pathological hatred towards fathers.
Increasingly our Judiciary are chosen from the least suitable in society with no personality testing.
It attracts the dishonourable and the corrupt like the former lawyers of the CAS who the Ontario Government appoints as judges.
Ottawa Mens Centre