'Innate harm' to tell men they're not wanted, adjudicator rules, though she 'doubts sincerity' of male who was put out by 'female only' job ad
Richard Warnica | December 30, 2014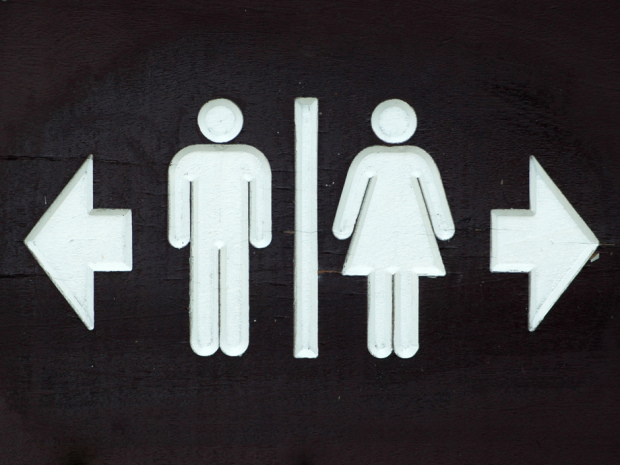 A restaurateur violated a male applicant's human rights when he posted a job ad seeking "female only" servers, the Ontario Human Rights Tribunal ruled despite hearing evidence the man might not have wanted the job in the first place.

Adjudicator Jennifer Scott found Adnan Cenanovic failed to prove he lost out on the job because of his gender, and she also laid out "several reasons to doubt the sincerity" of the job application. But she nevertheless found he was a victim of discrimination, just because of the ad itself.

"I accept it constitutes adverse treatment to be told that you cannot apply for a job because of your gender," she wrote. "There is an innate harm in communicating to people that they are less worthy, less qualified and less desirable for employment because of prohibited grounds for discrimination."

Weiwei "Tony" Zhu, the owner of Bourbon St. Grill in a Richmond Hill, Ont., mall, had posted a Nov. 16, 2013, ad on Kijiji seeking "female only" full and part-time servers to replace a female waitress. The ad asked for a resume and a picture and said qualified candidates would be called for an interview.

A day later, Mr. Cenanovic, a Bosnian immigrant with more than 10 years experience as a server and bartender — though never in fast food — replied to the ad on Kijiji. "[H]ello this is my resume," he wrote, "as you can see my work history thank you and have a great day Ado."

Two days later, Mr. Cenanovic hired Jean-Alexandre De Bousquet, a Toronto human rights lawyer. That same day, Mr. Cenanovic phoned the Bourbon St. Grill and asked for the manager. He told Mr. Zhu, in a recorded phone call, he was interested in the job. Mr. Zhu, who emigrated from China in 2006, said "female only" twice and hung up.

Two months later, Mr. Zhu received an email from the human rights tribunal saying an application had been filed against him. Mr. Cenanovic, the application said, was asking for $15,000 in compensation. He later upped that demand to $25,000.

At a hearing this year, Mr. Zhu testified that Mr. De Bousquet came to the Bourbon St. Grill in January, 2014. He left his card and told an employee that Mr. Zhu had to contact him and if he didn't "he would be in a lot of trouble and would have to pay lots of money." He followed up that visit with several phone calls to Mr. Zhu's personal number, so many that Mr. Zhu eventually threatened to phone the police if they continued.

At the hearing, Mr. Zhu testified that he thought Mr. De Bousquet was trying to blackmail him. His lawyer argued that Mr. Cenanovic never actually wanted the job and that he and Mr. De Bousquet were instead participating in a "scheme to get money" from Mr. Zhu. Mr. Zhu's lawyer even tried to have Mr. De Bousquet removed from the case, a request Ms. Scott rejected.

She also dismissed Mr. Zhu's claim that he never intended to advertise for only female servers and that he had just copied and pasted the ad from another one he found on Kijiji without understanding exactly what it said. She did this in part because, while testifying, Mr. Zhu stated repeatedly that he was, in fact, trying to hire a female server.

(Indeed, in his official response to the complaint, Mr. Zhu literally said: "I posed [sic] a job opening in Kijiji seeking a female server. I honestly wished to hire a female server.")

In the end, though, Mr. Zhu testified that he interviewed five people for the job, three women and two men, and hired none of them. Instead he gave more hours to a man he had already hired.

Among the other reservations stated in her Dec. 19 decision, Ms. Scott noted Mr. Cenanovic took steps to hire a lawyer with 48 hours of responding to the ad. She also expressed concerns over Mr. De Bousquet's communications with Mr. Zhu, saying the talk of owing "a lot of money" raised questions about "the purpose of filing the application."

Neither Mr. Zhu nor Mr. Cenanovic could be reached for comment Tuesday. Messages left at the offices of Mr. De Bousquet and Christopher Goldson, Mr. Zhu's lawyer, were not returned.

Both sides were given 30 days to suggest potential remedies for the violation.

Commentary by the Ottawa Mens Centre

Ontario operates a Fas.cist Program of Gender Superiority, 99% of custody cases result in a mother even the most violent mothers in Ontario being "rewarded" with custody of children for no other reason than political correctness.

Now you feel the hatred oozing out of the court room walls where Father Hating Judges are "anointed" as judges by selectors who are appointed by the government to choose the least suitable, most corrupt, most likely to abuse absolute power vermin of humanity.

Ontario spends Several Billion Dollars providing Free Legal Services to Ontario's most violent women while denying legal aid to male victims of domestic violence who according to the Ontario Government are vermin devoid of legal rights and in particular, any right to be parents other than support payers or C.perm donors.

While spending Billions on Ontario's Gestapo, that's the name lawyers openly refer to the Children's Aids Societies of Ontario, they spend even more Billions on Policing where 75% of most police budgets is spent Arresting and Charging MALE victims of domestic violence to keep those statistics showing that men are violent and women are victims.

In Ottawa, a classic example of the filth of humanity is that of Detective Peter Van Der Zander, a professional Fabricator of Evidence to NOT charge violent women who attempt to murder their husbands. He sends them home as a victim, in a victim services car and collaborates with equally vile examples of humanity like CAS Phil Hiltz-Laforge, who also fabricates evidence to support violent women.

When it reaches court, CAS lawyers like Marguerite Isobel Lewis personally Fabricate Evidence and then don't deny it while illegally NOT returning children to the full time care of victims of domestic violence because well, they are male.

Ontario is a Fas.cist State with Fas.cist ideals of Gender Superiority that has no accountability and worst of all, a Judiciary who openly promote murder and violence by women towards fathers.

Ontario is riddled with Corrupt Fascist Judges who are primarily anointed as judges after a career of fabricating evidence for Ontario's largest Criminal Cartel, the Children's Aid Societies of Ontario.

Notice the silence from the accessible Justin Trudeau?

Ottawa Mens Centre


.