Toronto police issue alert after pedophile released from prison after 21 years
James Alfred Cooper, 79, was released from prison Monday after a 21-year sentence for a slew of sexual-assault related charges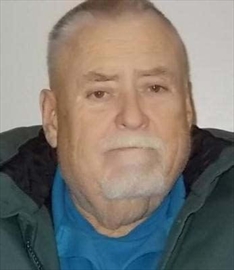 James Alfred Cooper has been released from prison after serving a 21-year sentence for a slew of sexual assault-related charges involving children.
Toronto police have issued a public safety alert after a convicted pedophile was released from prison Monday after serving a 21-year sentence.
James Alfred Cooper, 79, was found guilty in 1993 of five counts of gross indecency, three counts of indecent assault, two counts of rape, assault causing bodily harm, sexual intercourse with a female under the age of 14, buggery and sexual assault.
Police issued a photo and details of Cooper's release "because of his potential to re-offend against children."
He will be living in Toronto.
Cooper's offences occurred between 1967 and 1983 and included five victims from two different families, plus a friend of one of his stepdaughters, the Star reported at the time. The court heard that Cooper had had contact with the children as a result of two of his three marriages.
His release comes on condition he comply with a court order that forces him to report weekly to Toronto police.
The order also mandates that he not attend any daycare centre, school ground, playground, arcade, public swimming area or public park.
He is also prohibited from having any contact, direct or indirect, with any person under 16.
Cooper is also prohibited from entering into any relationship, cohabitation, marriage or common-law relationship with a person who is the parent or guardian of children under 16, until that person has been identified to police.
In 1995, the Ontario Court of Appeal reduced Cooper's sentence by nine years because it exceeded sentences in similar cases. But the court called the case "one of the worst, if not the worst, cases of sexual and physical abuse of children to come before this court."
Cooper has been out of jail on statutory release several times in the past, but has always been re-arrested.
There are even worse examples of Humanity who should be prevented from any position of responsibility or care of anyone who might be abused.
Marguerite Isobel Lewis is one of Ontario's worst Child Abusers, she does something far more harmful to children than sexual abuse.
This Professional Child Abuser Fabricates Evidence to take chidlren from full time parents simply because their full time parent happens to be a male victim of domestic violence.
Marguerite Lewis is a typical CAS lawyer who works for one of Ontario branch private corporations that are unaccountable and who make incredibly amounts of money for each child kept in care, unnecessarily.
Marguerite Lewis is a classic example of a lawyer who will be anointed as a Judge where she will go on to leave a trail of destroyed lives and ignore fabricated evidence from her former work mates who also have a pathological hatred of fathers.
The Ottawa Police commenced an investigation and
St. John Gibbons concluded "She lied to the judge, I'ts Perjury".
That investigation came to a halt with a call with CAS lawyer Tracey Engelking, another professional Criminal who
Obstructs Justice before Judges who give her what ever she asks for even it its an exparte order to place a child with a
known extremely violent child abuser.
The judge who gave her that order was the Corrupt
Monique Metivier who has since "retired" to avoid an investigation by the Judicial Council.
Ottawa Mens Centre