Quebec woman charged with murdering her three kids reportedly starved herself to death
Canadian Press | January 16, 2015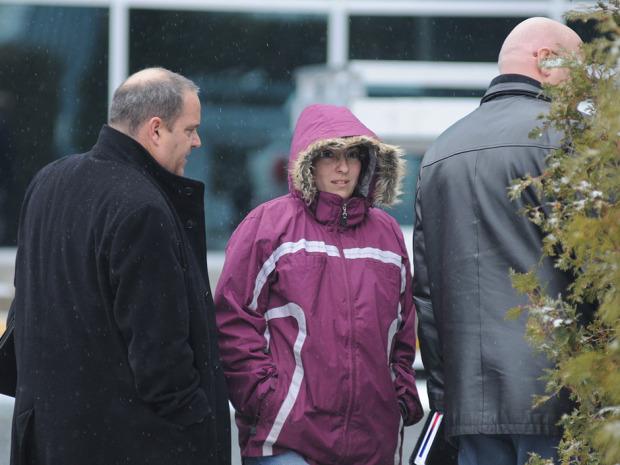 Sonia Blanchette, centre, is pictured in December 2011 in Drummondville after her arrest in another incident.
A Crown prosecutor in Quebec is confirming the death of a woman who was charged with murdering her three young children.
Rene Verret says Sonia Blanchette has died but he is not confirming a Radio-Canada report she starved herself to death in a Montreal hospital.
Blanchette was to appear in court today to have a date set for her first-degree murder trial.
She was charged in the December 2012 deaths of Lorelie, 5, Loic, 4, and Anais, 2.
They were found dead in her apartment in Drummondville, midway between Montreal and Quebec City.
A coroner ruled the two youngest children drowned while the oldest child was killed by a combination of strangling and drowning.
Canada effectively promotes the murder of children and fathers by its bias in favour of women.
Ottawa CAS lawyer Marguerite Isobel Lewis is a classic example of an Evidence Fabricating lawyer for the CAS who protects the most violent mothers who admit assaulting children and fathers.
Recently she fabricated evidence to protect a violent woman with a long record of attempting to strangle partners, and spoke of killing her children by strangulation.
A gutless Cowardly cop, Det. John Gibbons initially concluded "she lied to the judge, its perjury" however he dropped that investigation upon the chilling phone call with one Tracey Engelking, a lawyer for the Children's Aid Society who commits serious offences like Obstruct Justice by seeking orders , without a hearing before Corrupt Judges like
Monique Metivier.
Ottawa Mens Centre