Algonquin College students 'shocked' at terror charges, being offered counselling support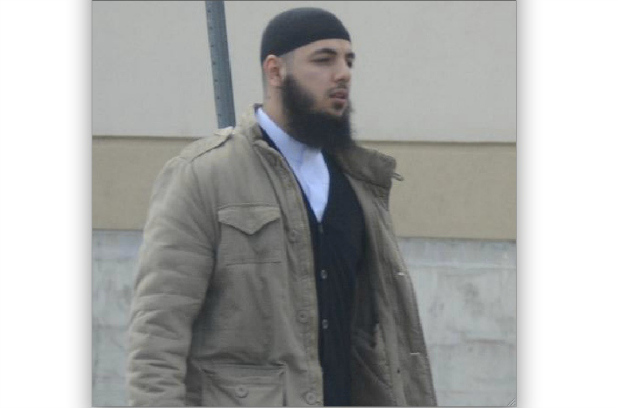 Awso Peshdary, 25, has been charged with participating in the activity of a terrorist group and facilitating the activity of a terrorist group.
Algonquin College is urging students to "keep the lines of communication open" after two former students were charged with terrorism-related offences on Tuesday.
Awso Peshdary, 25, a former Algonquin College student made a brief court appearance Wednesday after the RCMP arrested him Tuesday morning in Ottawa. He was charged with participating in the activity of a terrorist group and facilitating the activity of a terrorist group. Assistant Commissioner James Malizia told reporters at a press conference Peshdary also provided "financial support" to send foreign fighters to join the Islamic State.
The RCMP also laid charges in absentia against Khadar Khalib, 23, another former Algonquin student, and John Maguire, 24, who studied at the University of Ottawa. Both men are believed to be fighting for the Islamic State in the Middle East.
Peshdary had been an activist at Algonquin College, where he campaigned against the discrimination of Muslim students.
Last March, he gave a speech at the Algonquin College Muslim Students' Association's (ACMSA) Islam Awareness Week 2014.
"Like all colleges and universities in Canada, we are faced with the challenge of radicalization in all its forms."
In an email sent to students on Wednesday and obtained by Metro, Algonquin president Cheryl Jensen wrote, "Like all colleges and universities in Canada, we are faced with the challenge of radicalization in all its forms."
She urged students to talk to each other about "the importance of creating a campus community that is open, welcoming, and respectful" to avail themselves of counselling services if needed.
"For those who choose to incite hatred, we rely on Canadian law and the support of law enforcement," wrote Jensen. "We have a close working relationship with local, provincial and national law enforcement agencies, and we will continue to work hand-in-hand to keep our College safe."
ACMSA president Adam Tulul did not respond to an email sent from Metro Thursday seeking comment. The group condemned violent extremism in a Facebook post on Wednesday.
Algonquin College Muslim Students' Association - ACMSA
The Algonquin College Muslim Student Association (MSA) is shocked and deeply disturbed by news that individuals who had previously volunteered with the organization are now facing criminal charges.
The Algonquin College MSA unequivocally condemns violent extremism in all its forms regardless of who perpetrates it, or their stated reason(s).
Violent extremist ideology uses a cut-and-paste approach to our faith and distorts and perverts the teachings and example of the Prophet Muhammad (peace be upon him).
Our advice to anyone with grievances about issues like Canadian foreign policy or the status of Muslims living in Canada and abroad is to channel their energies proactively by becoming engaged citizens who express themselves through peaceful means,
as well as who work to positively contribute to their communities .
Students leaving the college's spiritual centre Thursday afternoon said they were "shocked" to hear about the charges, but declined to be interviewed.
Commentary by the Ottawa Mens Centre
Algonquin College students in the Police Foundations and Social Worker courses should take note of Criminal Charges that have NOT been laid against Ottawa Police Detective Peter Van Der Zander for Fabricating Evidence NOT to charge one of Ottawa's most violent females who attempted to strangle to death a full time father.

As prospective Police officers they will learn that they will be above law, and like the child abusing Evidence Fabricating Rotten Cop Det. Peter Van Der Zander they too will have total immunity from Criminal Prosecution when they Join Ottawa's largest Criminal Organization, called the Ottawa Police where they can also Fabricate Evidence with Impunity, terrorize male victims of domestic Violence and abuse children by removing them from full time fathers and placing them in the care of the most violent of mothers.
The Social work Class can learn how the Children's Aid Society of Ottawa extort $100 million dollars a year to Fabricate evidence using professional child abusers like Marguerite Lewis, a lawyer for the CAS Ottawa who fabricates evidence before Judges like Timothy Minnema, a former CAS lawyer who turns a deliberate blind eye to blatant fabrications of evidence by CAS lawyers.
When they graduate from Algonquin College, they will go for interviews to determine if they have what it takes to be professional child abusers and fabricators of evidence.
If they can convince the CAS and the Ottawa Police that they have no conscience and can be Domestic Terrorists then they will be guaranteed a job for life funded by the Government, to be child abusers and domestic terrorists.
Ottawa Mens Centre