19 February 2015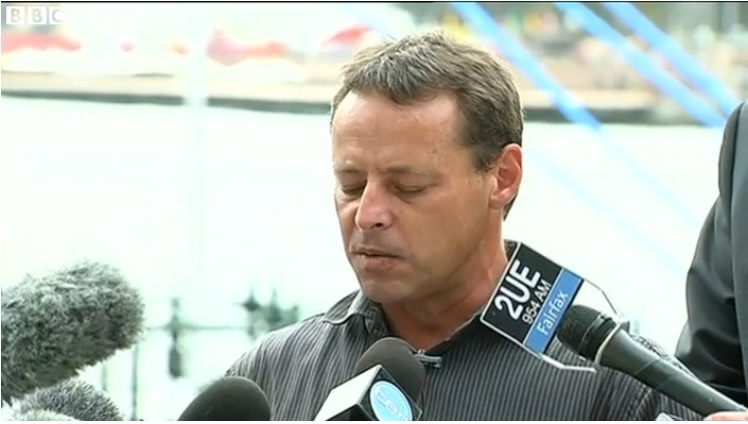 David Hicks: "Even the Australian Government has admitted that I committed no crime"
Former Guantanamo Bay detainee David Hicks has expressed relief after a US court quashed his terrorism conviction.
The Australian pleaded guilty at the base in 2007 to providing material support to terrorism.
But a US court struck the conviction down on Wednesday, saying the charge was not a war crime and so should not have been heard at a military court.
Mr Hicks was captured in Afghanistan in 2001, where he attended al-Qaeda training camps and met Osama Bin Laden.
'No laws broken'
David Hicks told a news conference in Sydney that he had been waiting for the decision for years. "It's a relief because it's over," he said.
"It is just unfortunate that because of politics, I was subjected to five and a half years of physical and psychological torture that I will now live with always."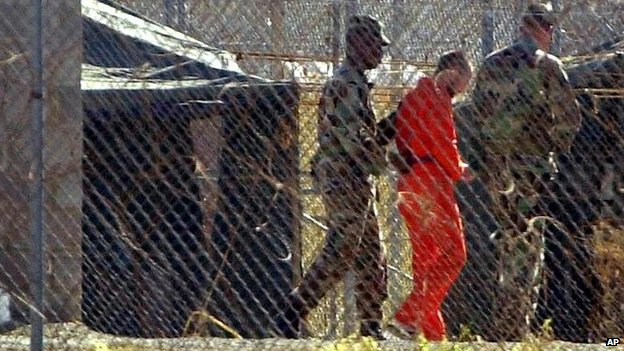 Mr Hicks said he would not seek an official apology but suggested he should be compensated for medical treatment needed to "fix myself from torture".
"It is being kept in metal rooms in freezing conditions for years, it is not being able to move or exercise," he said.
"The body deteriorates over five and a half years, even without the added torture, such as stress positions, being beaten."
His lawyer Stephen Kenny, meanwhile, said the decision confirmed that Mr Hicks' actions had not been illegal at the time.
"He wasn't doing anything that was a breach of Australian, international or US law."
US civilian courts have ruled that the charge of providing material support for terrorism cannot be considered a war crime in cases that were brought for actions before 2006, when new laws were adopted.
'Revelled in jihad'
But John Howard, Australia's prime minister while Mr Hicks was in Guantanamo Bay, said he was "not owed an apology by any Australian government".
"The US verdict is about the legal process in that country," his spokesman said.
"Nothing alters the fact that by his own admission, Hicks trained with al-Qaeda, met Osama Bin Laden on several occasions - describing him as a brother. He revelled in jihad."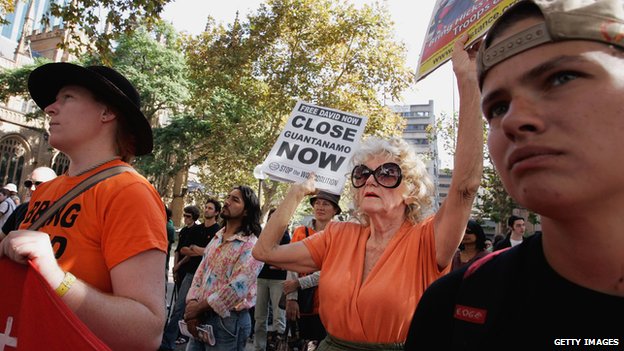 Current Prime Minister Tony Abbott echoed his comments, saying. "Let's not forget whatever the legalities... he was up to no good on his own admission."
Mr Hicks travelled to Pakistan in 1999, joined the Lashkar-e-Taiba militant group the following year and took part in an attack on Indian forces, according to court documents.
He then went to Afghanistan where he was captured by the Northern Alliance and handed to the US in late 2001.
Pleading guilty allowed him to return home to Australia, serving only nine months of a seven-year sentence.
Prosecutors had argued his conviction should have stood as he agreed not to appeal as part of the plea bargain.
A Pentagon spokesman said the US would not appeal.
Wednesday's unanimous ruling, by the US Court of Military Commission Review, reverses what had been one of the few successes in prosecuting Guantanamo detainees.
In January, a US military commission also overturned the conviction of a former Guantanamo inmate from Sudan, Noor Mohammed, who made a plea bargain under a similar charge to Mr Hicks.