Five busted on drug-related charges in two investigations in Vanier
March 2, 2015
By Joe Lofaro
Metro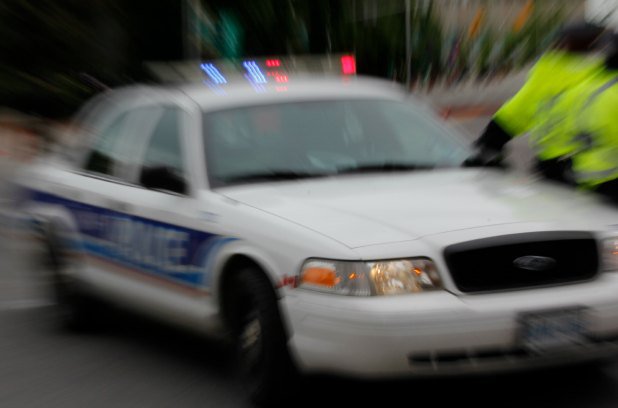 An Ottawa police cruiser is seen with its lights flashing in this file photo.
Ottawa police were kept busy in Vanier on Friday with two separate investigations that resulted in drug charges against five people.
In one case, Ottawa police conducted a traffic stop near the intersection of Hannah and Montfort Streets where an individual was arrested for breaching a release condition.
Police seized more than 26 grams of crack cocaine and marijuana with a combined street value of approximately $3,758. Police also seized $2,545 in Canadian currency and a 2008 Honda Civic.
Police charged Jesse Larocque, 22, with three drug-related charges and two counts of breach of an undertaking. He is scheduled to appear in court on Wednesday.
Just a short drive down the Vanier Parkway the Ottawa Police Service Drug Unit executed a drug warrant in the 200 block of Donald Street following a month-long investigation in response to resident complaints about drug trafficking in an Ottawa Community Housing unit.
In that case, police seized 3.7 grams of crack cocaine and 11.75 grams of marijuana, which had a combined street value of approximately $487, as well as $1,915 in Canadian currency.
Police charged Omar Abukar, 22, Alex Karemera, 23, Ismail Muse, 24, and Vanessa Diaz, 20, with two counts of possession for the purpose of trafficking and possession of proceeds of crime under $5,000.
The three men and one woman were were released on a promise to appear with undertakings and are scheduled to appear in court on March 25.
Commentary by the Ottawa Mens Centre