The brutal truth: there is no outlaw code; bikie gangs are all for money, power and fear
March 20, 2015 - 10:00PM
Exclusive vision: Hudson attacked woman prior to CBD shootings
Moments before he shot three people in Melbourne's CBD in June 2007, Hells Angels bikie Christopher Wayne Hudson is caught on CCTV attacking a woman. Warning: distressing images.
The distressed young woman slumps on the dimly lit stairs, refusing to look at the menacing figure staring down at her.
For a moment he stands over her as she cringes in terror trying to become a small target - but not small enough for a man who knows precisely how to inflict maximum pain.
When Autumn Daly-Holt shakes her head and pulls away he attacks landing a perfectly placed kick to the head. He drags her by the hair into the sunny street then hits her in the head with her bag.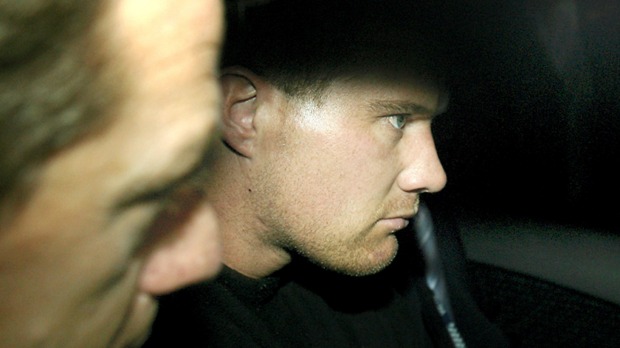 Christopher Wayne Hudson is taken into the St.Kilda road Police complex. Photo: John Woudstra
He pauses then continues the beating, apparently believing he is unstoppable as people who don't want to get involved walk by. It is nothing new for him. In the previous few weeks he has twice broken his girlfriend's nose.
He walks away to find that girlfriend - Kaera Douglas - who he had summoned to pick him up. Instead of thanking her he drags Douglas from a taxi by the hair and attacks again.
It is Monday morning peak hour in the centre of Melbourne and two men, local lawyer Brendan Keilar and Dutch backpacker Paul de Waard, go to her aid.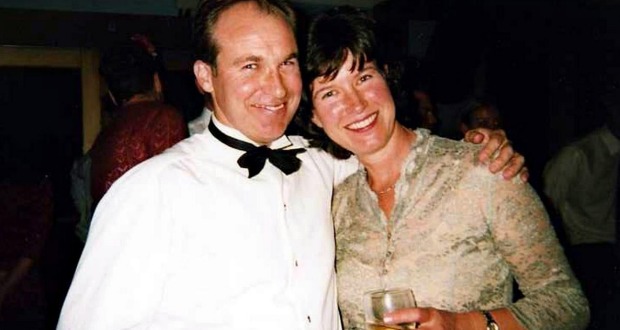 Brendan Keilar with his wife Alice in 2005. Photo: Craig Thompson
Both are incredibly brave and must know they face serious injury by standing up to this brute of a man.
But Hells Angel Christopher Hudson is not interested in fighting men who may fight back.
Instead he fires a handgun, murdering Keilar, a father of three, and wounding Douglas and de Waard. He kills one. It is a miracle it isn't three. It is 8.20 am, Monday, June 18, 2007.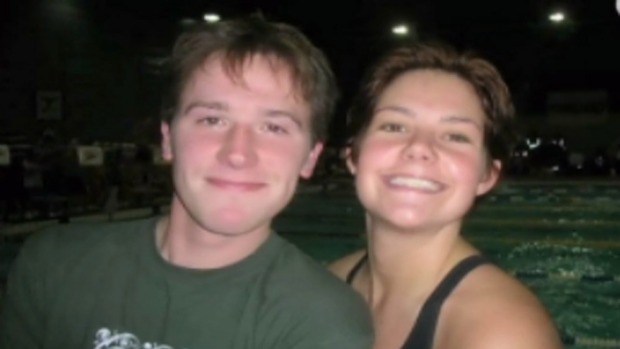 The Dutch backpacker shot in Melbourne.
The media's version of murder is by necessity a laundered one. But only when you hear the eye witness' terrible call to triple zero as he watches Hudson's rampage do you understand the full horror.
Hudson is sentenced the following year to a minimum of 35 years' jail.
When this reporter suggests the Hells Angels would distance themselves from his actions he writes from prison to insist he remains in good standing with the gang. The letter is headed with HAMC – Hells Angels Motorcycle Club.
So forget any suggestion bikie gangs have their own outlaw code. It is all about money, power and fear. There is no nobility, no higher purpose and no morality.
A bikie leader is investigated for raping his step-daughter. The case goes nowhere.
A successful fashion retailer requires plastic surgery after being bashed unconscious by a Queensland bikie associate. She flees to the other side of the country. No charges are laid.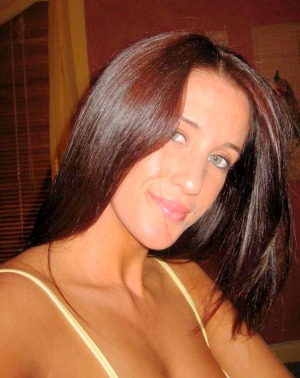 Autumn Daly-Holt. Photo: Andrew De La Rue
At an international outlaw motorcycle gang conference in Melbourne earlier this month, anti-gangs division head Detective Superintendent Peter De Santo says bikies are involved in family violence crimes every four to five days.
And yet the publicity generated from police raids by the Echo taskforce has a bizarre side effect.
Bikie bosses say they have never had so many inquiries from men who want to join, claiming they can't keep up with the demand.
Bikies are unique in the world of organised crime. Most groups try to keep a low profile to avoid publicity and police attention.
Their greatest weapon is intimidation, which is why when debt collecting they wear their colours. You don't have to utter a specific threat in an Angels or Bandidos jacket.
Bikie gangs are built on an unspoken contract. The soldiers get notoriety, a sense of belonging, status, drugs and a worldwide brotherhood.
But in return they must give unquestioned loyalty. Whether it involves abducting a man and cutting off his toes as happened a few years ago in Melbourne, killing Bendigo woman Vicki Jacobs as she slept with her young son or firebombing businesses that refuse to deal with the gangs – you do what you are told.
The level of subservient criminality adds another layer of protection. It is difficult to infiltrate a gang when an undercover policeman may be asked to commit violent crimes.
According to police, it is the bikies who infiltrate law enforcement. One US expert tells the conference bikie connections to police are a "huge problem".
One five-year undercover case was abandoned after a lawyer left a report on his desk. A cleaner who was related to a bikie member read the report and tipped off the targets.
The history of bikie violence in Australia and overseas shows a disregard for innocent bystanders. Examples include riots at the Queensland kickboxing, murders at the Sydney airport and the Milperra massacre where seven people including a 14-year-girl were killed.
In Melbourne when the Hells Angels planted a bomb outside a gym it partially malfunctioned. According to the head of the Echo taskforce, Detective Inspector Ian Campbell, "It could have levelled half a block if it had worked properly."
For years Victoria Police ignored the bikie problem and in recent years has played catch-up through the Echo taskforce.
One of the speakers at the conference, veteran Ontario bikie investigator Len Isnor says the Hells Angels control Canadian organised crime. But it was a bloody climb to the top.
In one case a Hells Angels chapter was using too much cocaine and fell behind on payments. The supplying chapter just killed the five leaders of the group in debt. Forget the Brotherhood. This is dollar driven.
They call it internal cleansing - when bikies kill their own.
Then there is the case of Hells Angels Nomads chapter president Maurice "Mom" Boucher (his nickname came from his habit of cooking his team a tasty breakfast).
Boucher drew up a hit list, which was virtually a declaration of war against the state. He planned to kill two prison officers, two police, two prosecutors, two journalists, two politicians and two judges.
The first prison officer was chosen at random. A single mother, she was followed from work and shot on a freeway as she drove home to her family.
The hit team then ambushed a prison van, killing the driver and wounding his partner. A crime reporter was then shot in the back seven times. He survived.
One of the killers was arrested and eventually gave evidence against the boss. "Mom" got a big daddy sentence with a minimum of 25 years.
Canada shows what can happen if police are not constantly concentrating on outlaw gangs.
When the Hells Angels and rival Rock Machine battled for control of the cocaine trade, police seemed powerless to intervene.
Known as the Quebec Biker Wars it resulted in 165 murders between 1994 and 2002.
At least 12 of the victims were innocent bystanders. In August 1995 Daniel Desroachers, 11, was playing in a school yard when the Hells Angels detonated a bomb in the Jeep of a Rock Machine drug dealer. A small piece of shrapnel flew nearly 50 metres hitting and killing the boy.
According to Isnor the public outrage forced politicians to introduce Criminal Organisation Laws while the number of detectives working on bikies jumped from three to 130.
Even then the Hells Angels believed they were above the law. When a Montreal bar owner refused to allow them to sell drugs inside his business they beat him to death outside his house.
They fixed the price of cocaine at $50,000 a kilo and, according to William Marsden and Julian Sher in their book Angels of Death, began to import 250 kilos a week into Montreal.
The penalty for undercutting the Angels set price was death.
Isnor said a group known as The Table controlled the importation and distribution of drugs through feeder clubs.
He said seized Hells Angels spread sheets showed the group made $3 million a week and moved 2000 kilos of cocaine and the same in hashish in a little over six months.
When police raided the apartment used as the headquarters for The Table they seized $5.7 million in cash.
The gang put 10 per cent of the profits into a war account and paid a $25,000 bounty for the murder of every Rock Machine member.
Eventually most of the Rock Machine patched over to the Hells Angels and a truce of sorts broke out.
In 2006 police began Project SharQc - the world's biggest single investigation into the Hells Angels and three years later police arrested 111 patched members and 45 associates (31 later walked because of court delays.)
The remaining 125 faced charges over 22 murders, sophisticated cocaine trafficking and gangster related offences.
A $15 million underground court was built near the prison to deal with the mega trials that still drag on. At one hearing over 100 accused sat behind bullet-proof glass and were represented by more than 70 lawyers. Police have taken statements from more than 2000 witnesses. And the trials are expected to continue into 2016.
Police are pushing for tougher anti gang laws in Victoria, claiming there has been a displacement effect with gang bosses leaving Queensland and NSW to head to safety down south.
Of course police will always call for more powers. But there is no doubt we need national laws and a long term police commitment.
Canada shows what can happen if we don't.
Commentary by the Ottawa Mens Centre
John Silvester has a riveting column in the Melbourne Newspaper, The Age www.theage.com
While he quotes Canada and bikers in Canada, there does not seem to be the same kind of domestic violence in Canada by bikers than that quoted by Silvester.
That could well be because that kind of crime is rarely reported.
The worst cases of domestic violence in Canada are actually promoted by the Police.
In Ottawa Ontario, the Ottawa Police are notorious for arresting Male Victims of domestic violence.
A classic example of that is the corrupt, child abusing evidence Fabricating POS by the name of Sgt. Peter Van Der Zander.
This lowest form of humanity fabricates evidence to NOT charge violent women who attempt to strangle their male partners.
In Ottawa Ontario, around 90% of the men charged with domestic violence are in fact male victims. The lengths that the corrupt Father hating Ottawa cops will go to is difficult for the average person to comprehend.
It's a corporate criminal organization that costs taxpayers billions of dollars and even the 400 odd Million Dollars in their direct budget can be seen to have around 75% of that budget spent on promoting murder and violence towards children and fathers.
To quote a corrupt Judge in Ottawa by the name of Paul Lalonde.
"its enough to make me want to puke" and he was referring to a male victim of domestic violence seeking access to his child because another corrupt insult to justice terminated access because a reasonable judge on a reasonable day, issued criminal charges against that mother.
And that's another story.
Ottawa Mens Centre