Mum drowned her seven year old daughter in front of her son as punishment for being naughty
20:00, 18 May 2016
When Adrianna Hutto drowned, the police thought it was a tragic accident but soon her little brother revealed how his mum, Amanda, had deliberately dunked the little girl.
At first the death of seven year old Adrianna Hutto was simply a horrific tragedy which left her family devastated.
The youngster had drowned in a swimming pool outside the family home.
Her mother Amanda Lewis said she had been cleaning bugs out of the pool, slipped, fell in and drowned.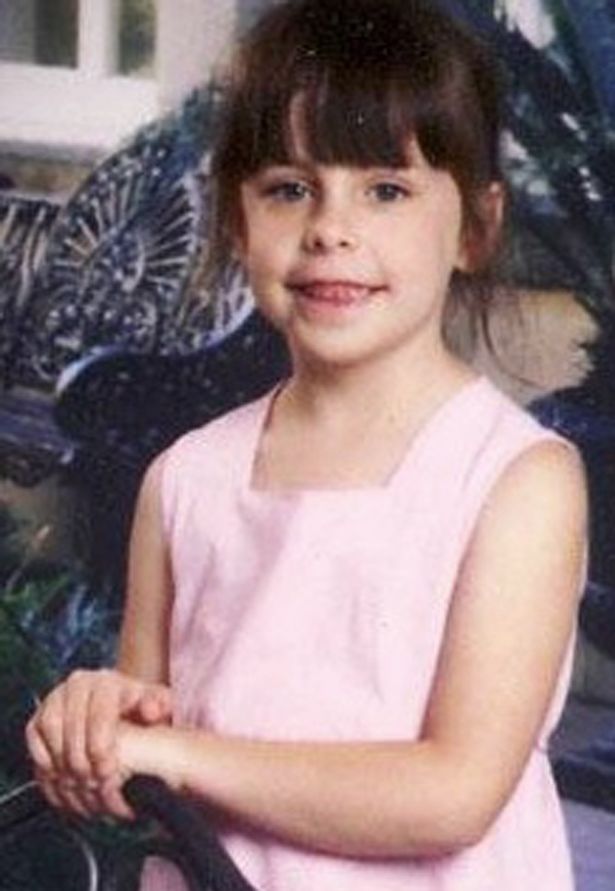 Her younger brother AJ had tried to save her but couldn't and screamed for help.
Amanda, then 27, raced over and found her daughter Adrianna floating face down and hauled her out.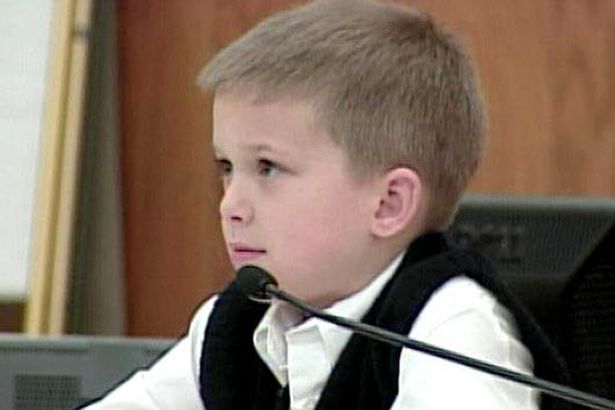 J Hutto was the key witness in a murder trial against his mother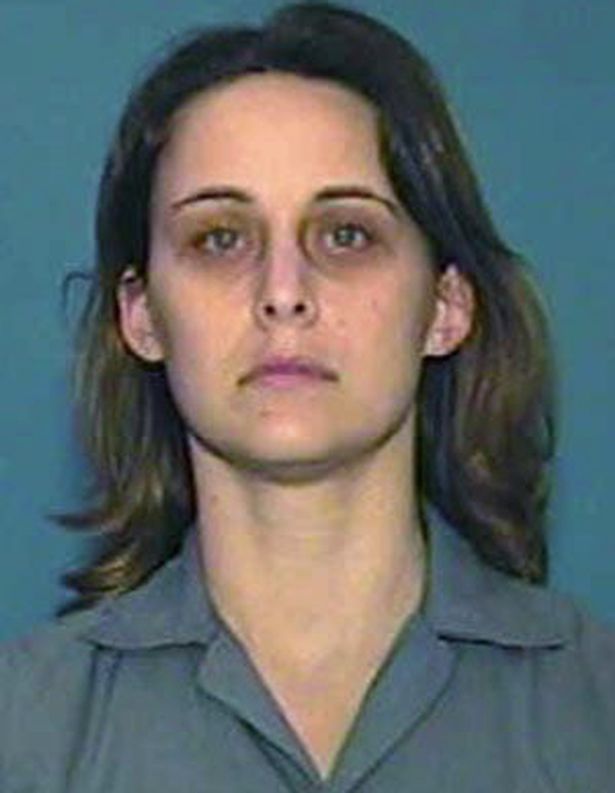 She tried to give her the kiss of life while calling the emergency services and recordings of the call revealed her distraught voice appealing for help.
Within minutes multiple emergency first responders attended the scene in Esto, Florida – north Florida panhandle, near the border with Alabama.
First on the scene was Fire Chief Charles Corcoran and after performing CPR he initially gained a faint pulse and Adrianna was quickly airlifted to hospital.
At first, the Sheriff's Department and crime investigators had no reason to believe the incident was anything but a tragic accident.
But less than an hour later, Amanda's six year old son AJ started to tell a more sinister story - a story that would lead to a murder trial in which he was key witness against his mother.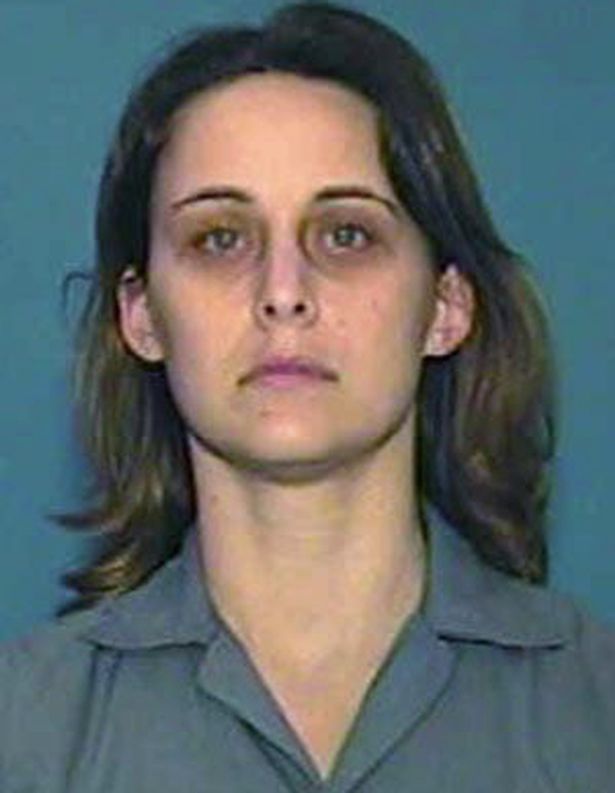 While Amanda attended hospital as doctors battled to save her daughter's life, AJ was in the care of his grandparents - Amanda's mother's Brenda Burns and step father Charles "Pa Chuck" Burns
AJ started to tell them that he had seen his mother drown Adrianna in the pool, using her hand to cover her face and push her underwater.
Brenda and Charles relayed this to the local Sheriff's Department and they took AJ to be interviewed, all while Adrianna was still alive in hospital.
AJ was interviewed twice that day - August 8, 2008 - by investigators and a child expert and both times he told a story that broadly remained the same: Adrianna had been 'dunked' by his mother as a punishment for being naughty.
She'd sprayed window cleaner in the living room over the TV and this had made 'momma mad'.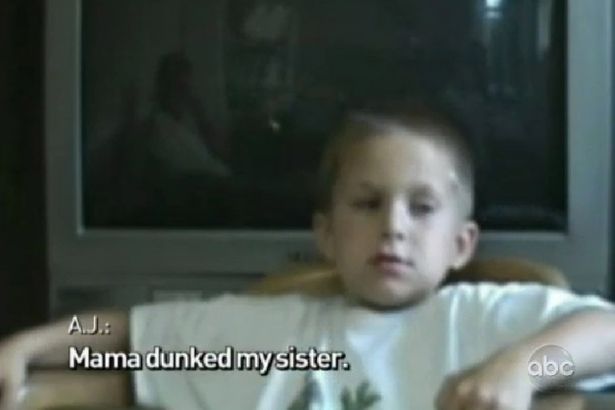 In the interview AJ spoke clearly saying his mother 'dunked' and 'drowned' Adrianna – and even put his hand to forehead showing how his mother did it.
AJ told police, "Mama dunked my sister."
He described his mother in a fit of anger, incensed after Adrianna sprayed the cleaner fluid in the house.
"She done some stuff that she ain't suppose so my mama got mad, so she throwed her in the pool," he said.
Read more: Evil mother stamps daughter to death
His mother, he said, repeatedly dunked Adrianna, drowning her.
He even showed police how his mum had held her hand over his sister to stop her screams.
That afternoon Adrianna died in hospital in nearby Panama City.
Over the next two days Amanda was interviewed three times by the Sheriff's Dept denying the allegations and even taking a polygraph test, which she later passed.
The authorities weren't convinced though and over the next month the sheriff's department investigators and the local prosecutor corroborated multiple elements of AJ's story.
He had told them what he was watching on TV that morning, that he'd seen army helicopters on training flights, workers cutting the trees around power lines outside his home. It all turned out to be true.
It made them certain AJ had a clear memory of what happened that day and was not conflating separate days and events in his description of Amanda 'dunking' his sister.
The police also noticed anomalies about Amanda's home.
The children's bedroom was squalid – and had a strong stench of urine - Adrianna had ADHD and was still wetting the bed aged seven.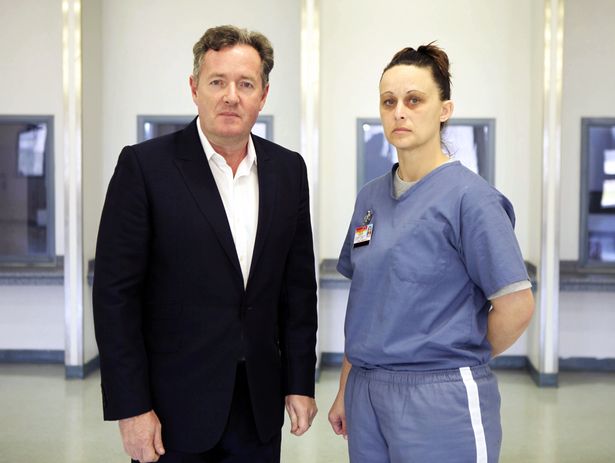 The bedrooms were bare and the house devoid of toys and it led them to feel that the kids were suffering neglect.
A month after the drowning, Amanda was charged with murder.
During the trial the court is shown a drawing AJ made of the events showing him watching as his mother 'drowns' Adrianna in the pool. Amanda is stood at the side of the pool with Adrianna.
When asked what's happening AJ said his mum is 'killing my sister'.
Read more: Brother stabs sister to death
An autopsy showed a bruise over Adrianna's face which developed into the shape of a handprint and the ER doctor, Linda Fox, who tried to save Adrianna, said Amanda was emotionless when she heard her daughter had died, asking 'where the vending machine was'.
Additionally Amanda's co-workers at the nursing home testified that Amanda had talked about 'killing' her daughter after an incident where she'd vandalised her mum's car... writing 'loser' in permanent marker in the interior.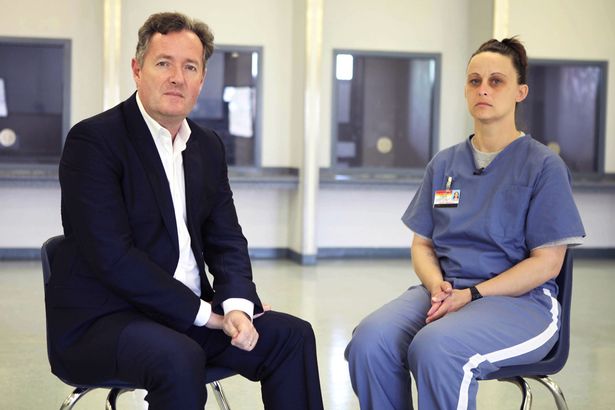 All of which is damning and after a four day trial the jury found Amanda guilty after just two hours of deliberations.
She was given life without parole and an extra sentence for child abuse of 30 years.
It also emerged that Amanda lost her first baby – a 16 month old boy named Alex – when she was 17 years old. The cause of death was seizure.
Amanda's story features in Killer Women with Piers Morgan which airs Wednesday, May 18, at 9pm on ITV.
Commentary by the Ottawa Mens Centre
Piers Morgan is missing out on some real stories in Ottawa Ontario Canada, the capital of Police Fabrication of Evidence, and Ontario's Fascist Gender Superiority Program where women like Amanda Lewis are treated as victims and anyone who reports such violence would be charged by the Ottawa Police and convicted by Ottawa's Rat Pack of Corrupt Judiciary who promote violence by women towards children and fathers.
Ottawa Mens Centre