A woman has died after being found "unresponsive" at the same Ontario prison where Ashley Smith died in 2007.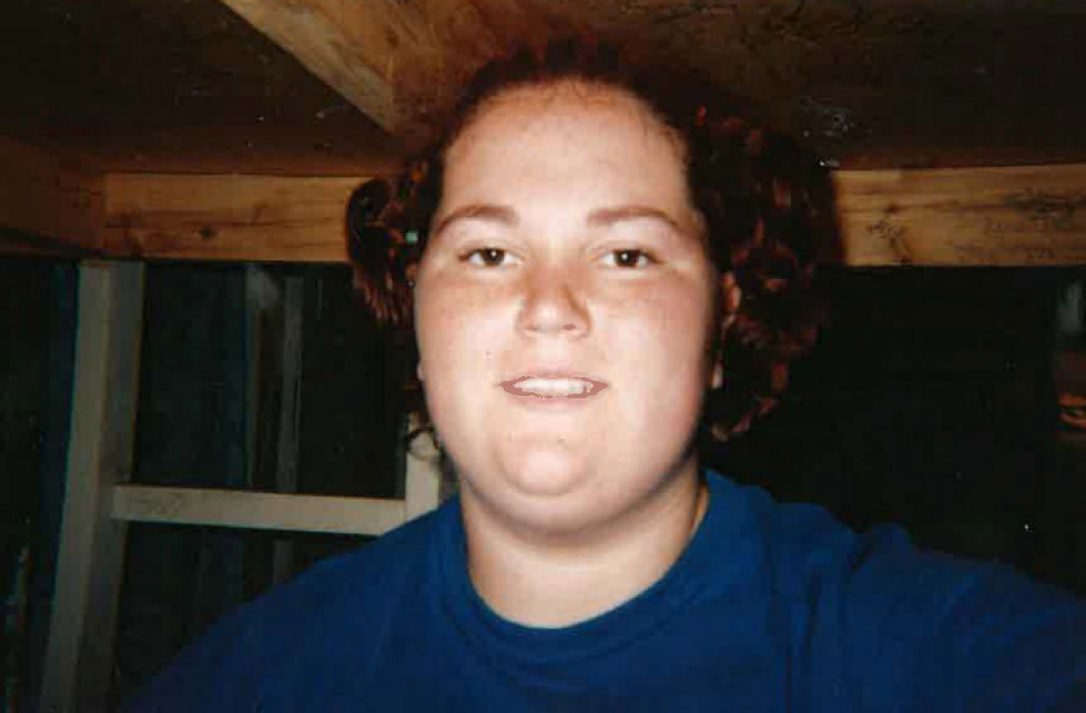 Ashley Smith is shown in an undated handout photo released at the inquest into her prison cell death. (THE CANADIAN PRESS)
KITCHENER, ONT.—Correctional Service Canada says a woman serving a sentence for first-degree murder has died after being found "unresponsive" at the same Ontario prison where Ashley Smith died in 2007, sparking a national debate on the use of solitary confinement.
CSC says Terry Baker was found unresponsive in her cell at the Grand Valley Institution in Kitchener on Monday.
Staff members performed CPR and Baker was taken to a local hospital where she was pronounced dead on Wednesday. The Grand Valley Institution didn't immediately return messages seeking information on how Baker died.
Grand Valley is the same institution where Smith killed herself in 2007. In 2013, Smith's death was ruled a homicide, after a coroner's inquest. A review from the federal corrections watchdog found that corrections staff failed to respond to Smith's needs, and that inaction cost Smith her life.
Baker, 30, had been serving an indeterminate sentence since Jan. 12, 2006.
As in all cases involving the death of an inmate, the police and the coroner have been notified, and Correctional Service Canada says it will review the circumstances of the incident.
Kim Pate, CEO of Elizabeth Fry Society, an advocacy group for incarcerated women, compared Baker's death to that of Smith, saying Baker was in solitary confinement at the time of her death. Neither CSC nor Grand Valley would immediately confirm Pate's claim.
The use of solitary confinement is one parallel between Baker and Smith's death, said Pate.
According to Pate, Baker died in segregation. "She should have been in the care of non-corrections mental health," Pate said.
She described Baker as very childlike, and loving towards others and animals. Pate said Baker even donated her organs.
A woman of the same name, same age, and same time of sentencing, was serving life in prison for murder, the Star's records show. It couldn't immediately be confirmed whether it was the same Terry Baker who died this week.
After her arrest in 2002, a woman named Terry Baker pled guilty to first-degree murder in the torture and sex slaying of 16-year-old Robbie McLennan, just days after his birthday.
Baker — then 16 years old — helped her boyfriend William Bronson Penasse, then 21, sexually assault, beat, burn, and stone McLennan. She was sentenced to life in prison.
It was a "vicious, senseless and brutal" crime, said Justice Bruce Durno at the trial in 2006, an attack "rarely seen in criminal courts."
"Her crime was monstrous, but she isn't a monster," said Owen Wigderson, Baker's lawyer, at the time. According to previous Star stories, Wigderson told the court that Baker had repeatedly attempted suicide while in custody.
A minor at the time of the crime, Baker's identity was initially under a publication ban, which was lifted in 2006 after she received an adult sentence for the crime.
Commentary by the Ottawa Mens Centre
The use of "solitary" is an expression that most readers do not and cannot comprehend as to the level of torture that it implies.
Solitary is the name they give for ONE prisoner in one cell. When they put TWO or more prisoners in the Same Space, it suddenly does not qualify as the same inhuman conditions.
More often than not, prisoners in "segregation" would prefer to be by themselves with more "space" than locked up with a member of the worst of the worst of society.
For these terrible state of affairs, we can thank the decades of Liberals and conservative ministers who consecutively turn a blind eye, that continues to this day.
Ottawa Mens Centre
.