Man dead and SIU investigating after witnesses say Ottawa police beat him unconscious
Evelyn Harford and Shaamini Yogaretnam, Postmedia News | July 25, 2016
OTTAWA — A 37-year-old man who lay motionless on the pavement in front of an apartment building after an altercation with police Sunday morning was dead 45 minutes before he arrived at The Ottawa Hospital trauma centre, a family spokesman says.
Abdirahman Abdi was said to have been in critical condition following a confrontation with several Ottawa police officers after a brief foot chase led to him being handcuffed, bloodied and face down on the pavement.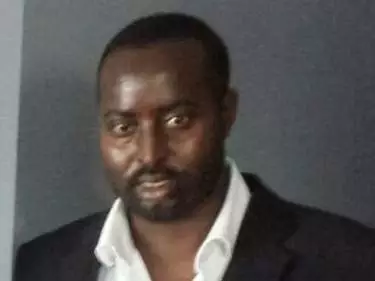 Abdirahman Abdi
Police had been called over allegations of a disturbance at a nearby coffee shop. The subsequent foot chase ended at Abdi's apartment building at 55 Hilda St. in Hintonburg, where witnesses say police took him down and used pepper spray and batons in a violent arrest that horrified the neighbourhood.
Dozens of people watched from the apartments above as Abdi lay in a pool of blood.
The civilian police watchdog, the Special Investigations Unit, is now investigating his arrest.
That arrest and Abdi's subsequent death have fuelled community outrage and reignited long-standing questions about how police deal with mentally ill persons and whether, as some in the community have suggested, his treatment by police was racially motivated.
Eyewitness Zainab Abdallah said on Sunday that she saw Abdi, pursued by police, run toward the apartment building, and she tried to intervene. She said she pleaded with the officers that Abdi had a mental illness, but she said they didn't stop.
The family's spokeswoman, Nimao Ali, said Monday after a meeting with doctors that a lack of oxygen to Abdi's brain could have played a role in his death. She could not confirm the official cause of death.
A video obtained on Sunday by Postmedia shows that Abdi was left on the pavement, face down and handcuffed, for nearly 10 minutes after he was taken down by police and before paramedics arrived and started CPR.
On Monday, however, Police Chief Charles Bordeleau said officers called paramedics 23 seconds after Abdi collapsed, and continued to convey to paramedics the priority of the call. He said officers also administered CPR.
One person with knowledge of the investigation said police only started administering CPR several minutes after Abdi collapsed — after being told to do so by paramedics.
Ali said doctors at The Ottawa Hospital tried many different treatments and equipment, but were unable to revive Abdi. Doctors pronounced him dead at 3:17 p.m. on Monday. He was 37 years old.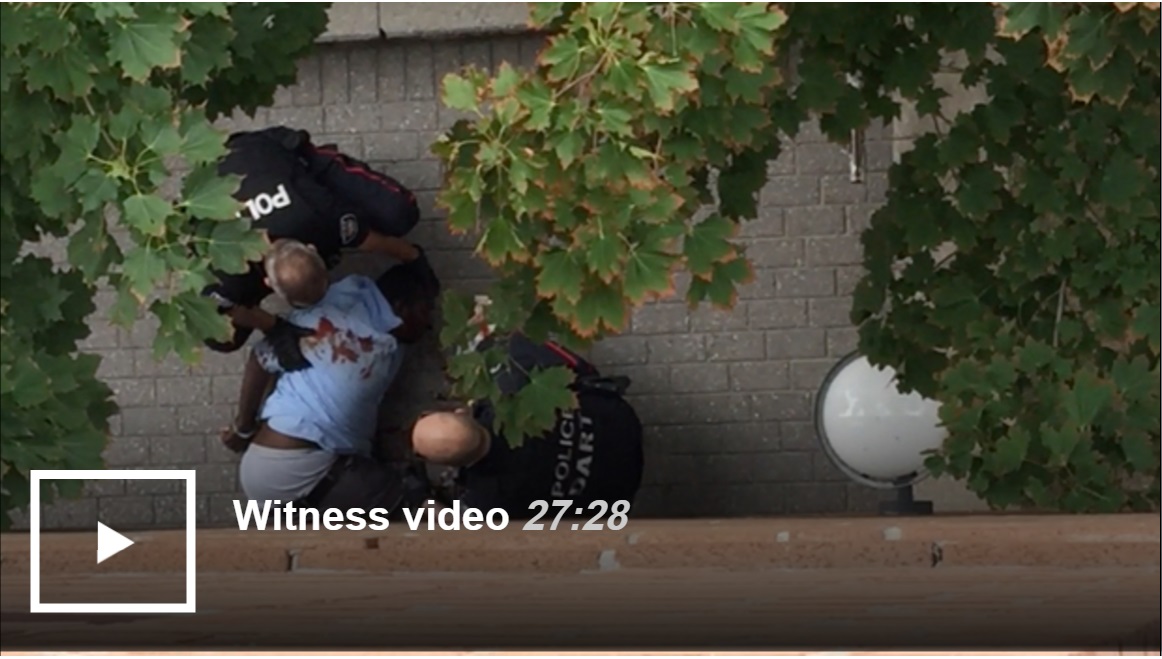 Those who knew him mourn his loss.
"He was a beautiful soul and we're really sad to see him go," said Ali. "It's like watching a horror movie, but this time it's real, it's not fiction."
Ali said she has known the Abdi family for nearly 20 years and said Abdi was generally a gentle man, never causing any problems in the community.
His brother, Abdiaziz Abdi, 27, said Abdi came to Canada from Somalia in 2009 and worked hard at a downtown car wash.
My brother was kind-hearted. He was helpful and friendly
"My brother was kind-hearted. He was helpful and friendly."
Ali said there are still many questions about what took place around 9:30 a.m. on Sunday, but right now the family is grieving their loss.
The police force, too, is awaiting answers.
After Monday's regular police services board meeting, Bordeleau expressed his condolences to the Abdi family.
"It's very difficult for the family and for the community and for our officers," the chief said.
"We need to let the SIU do their investigation and determine exactly what took place, but we've reached out to the family through SIU to support and provide victim counselling services and we'll let the SIU do their work."
Several hours before the SIU and Abdi's family confirmed his death, Bordeleau had stressed that the police altercation occurred only after multiple calls reporting the man's allegedly "assaultive" behaviour.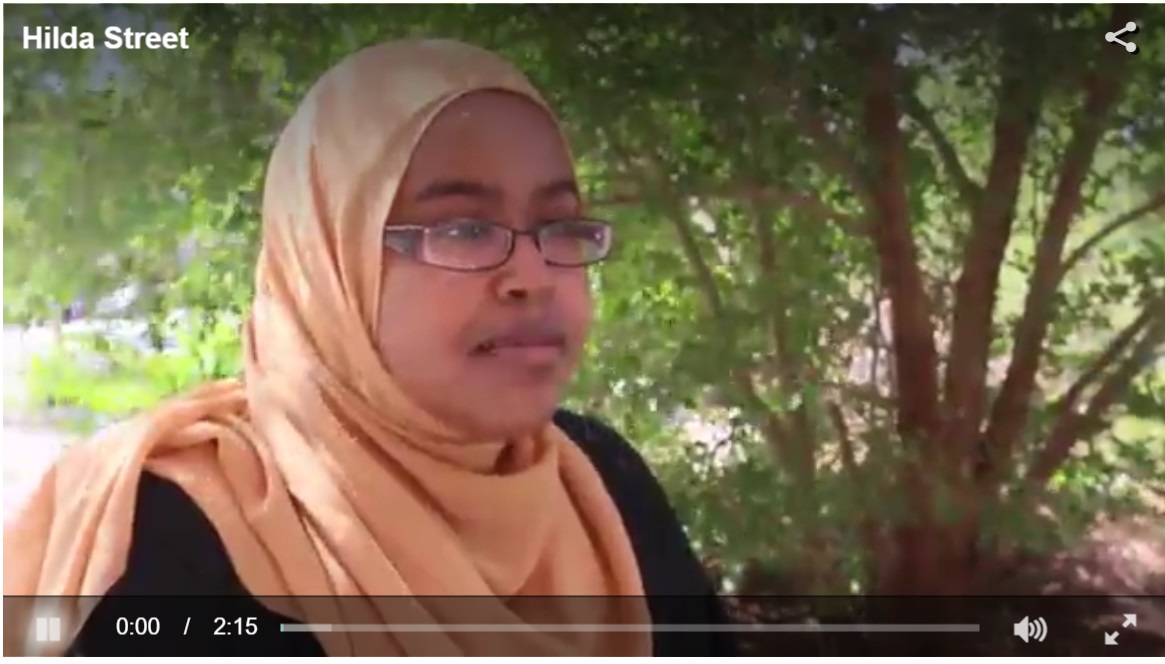 ordeleau said that when the officers arrived on scene, the "behaviour" continued and that officers engaged in a foot pursuit of someone they believed to be an assault suspect in order to apprehend him.
Bordeleau said the force has also reached out to Somali community.
"We want to make sure that as a police service we have an open dialogue, because we recognize the impact this is having on the family and the community and our members."
Bordeleau, however, would not comment on allegations that Abdi's race influenced how police handled his arrest. He also would not comment on Abdi's mental health, saying it's up to the SIU to determine what the officers knew and when.
He did say that officers are trained on an ongoing basis to de-escalate potentially heightened situations with mentally ill persons.
He said he supports, as their chief, the officers and will wait for the results of the SIU investigation.
Jeff Leiper — the councillor for Kitchissippi ward, where Abdi lived — released a statement shortly after receiving news of Abdi's death.
I cannot express fully my grief
"I cannot express fully my grief," he said. "My deepest condolences to his family and friends."
Catherine McKenna, the Liberal MP for Ottawa Centre, tweeted Monday that she was "deeply saddened" to learn of Abdi's death.
"My thoughts tonight are with Mr. Abdi's family, friends, neighbours at 55 Hilda Street, and members of the Somali-Canadian community," she said in a statement.
"… I am concerned for the well-being of our community members and I understand that many of you will have questions about the events that led to this tragic outcome. I have confidence that Ontario's Special Investigations Unit (SIU) will complete a thorough investigation of this incident."
Abdi's family is waiting for his body to be released before planning his funeral.
With files from Gary Dimmock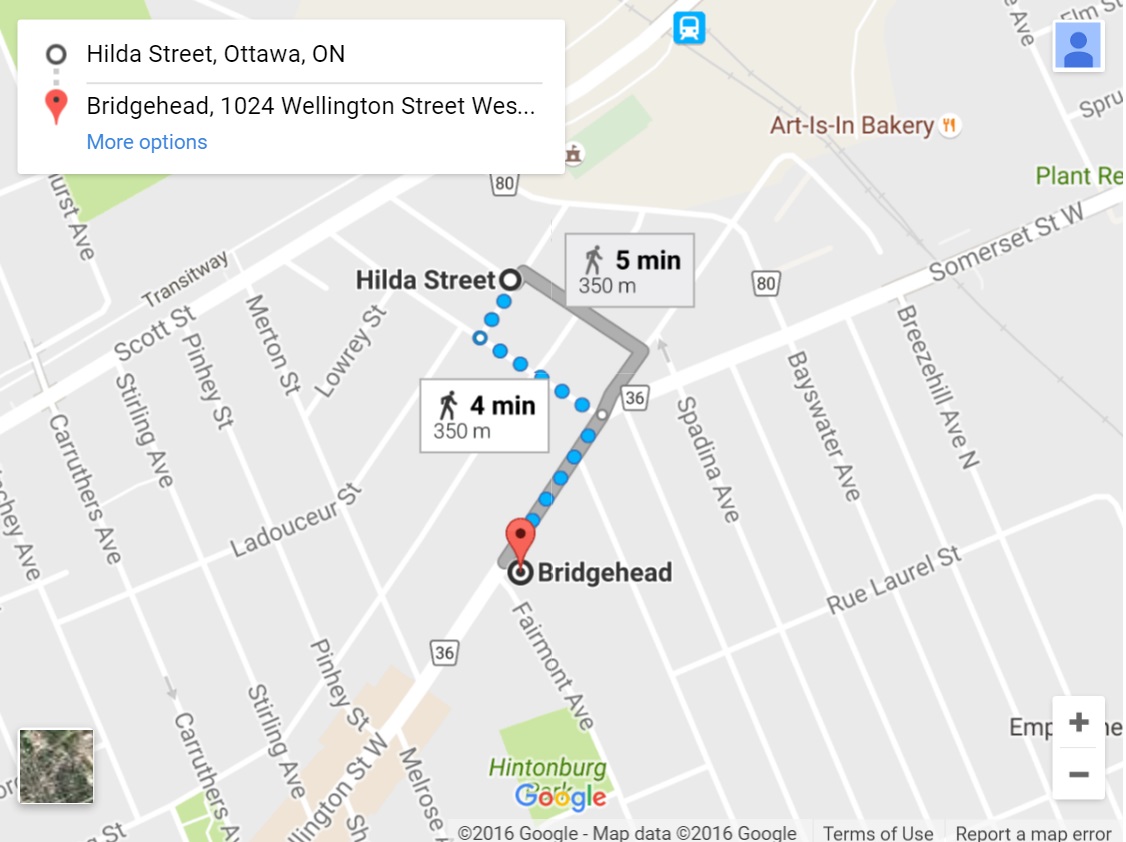 Commentary by the Ottawa Mens Centre
The Ottawa Police are probably Canada's most corrupt police force,
a fascist organization that has no respect for law or the fundamental principles of justice.
They are notorious for targeting blacks, and in particular, targeting males, applying
a Fascist Doctrine of Gender Superiority that means, males have no legal rights.
The Ottawa Police Fabricate Evidence NOT to charge violent women and their solution is
to charge male victims of domestic violence.
The only solution is disbandment of the Ottawa Police.
Ottawa Mens Centre