'Worst of the worst': Father's years of abuse against athlete daughter revealed
July 30 2016 - 6:18PM
Nick Ralston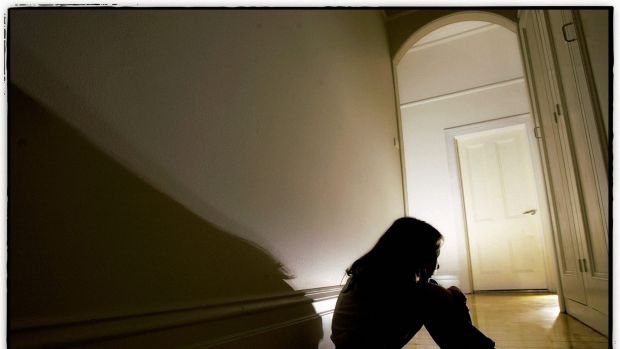 Those who sat in on the 12-week trial have described it as the worst case of child abuse they have heard. Photo: John Donegan
From the outside they appeared to be two parents dedicated to doing everything they could to help their children achieve their Olympic dreams.
Mum and dad sacrificing their careers and even basing where they lived so their children could train and compete all over Australia and the world.
Dad, a former competitive sportsman himself, had quit his prestigious job to be their coach.
But while people took note of the family's successes what somehow went undetected for 14 years was the constant, sickening sexual, physical and pyschological abuse of their own daughter.
She was locked in a shed, spent nights trapped inside a tiny box, was raped, molested and mutilated, hit and threatened that she would be killed.
Her abuser was her father who was at times aided and assisted by her mother.
The horrific crimes against this girl have been detailed for the first time in Sydney's Downing Centre District Court where her father and mother have stood trial.
Those who sat in on the 12-week trial have described it as the worst case of child abuse they have heard. Much of the detail is too distressing to publish.
The father has now been found guilty by a jury of 73 child sex offences and the mother on 13 counts including indecent assault.
The abuse began when the girl was five. Her mother was in hospital giving birth to the girl's younger sibling and her father came into her bed and raped her.
During the summer holidays that year the sexual and physical abuse took place in an old shed at the family home.
It was in this old chicken coop where he carried out much of his sickening abuse over more than a decade.
He would tie up the girl's hands and leave her inside the shed for up to three nights at time. She would have to sleep on the concrete floor, was not fed, and would miss school.
The father would detain her by surrounding her with barbed wire and when she got older he would lock her in a tiny box that the family usually kept their sporting gear inside.
As he sexually and physically abused her would tell her "all I've ever wanted is to be a good father" and "I can do what I want to you. I own you".
When her siblings would ask their father where she was, he would tell them she was staying at a friend's house.
The abuse would happen at any time of the day or night.
One of the attacks happened, he said, because she had spilt something on her new school uniform and needed to be punished.
At least two of the offences occurred on Christmas Day.
"The complainant always felt compelled to please the offender, and on special days, tried particularly hard to do what she believed would make him happy," documents outlining the case against both parents, tendered to court, state.
One Father's Day, when the girl was 10, he made her bring him coffee in bed and then forced her to perform sex acts on him.
"The complainant clearly recalled the offender saying 'good girl'," the court documents state.
"The incident stuck clearly in her mind, as it was rare for the offender to ever say things like 'good girl' to her and it was all she wanted to hear from him."
The girl continued to compete, and excel, in her sport at a national level despite the cruel and hideous acts she was subjected to at home.
The father would even abuse his daughter before she competed at these major events.
He'd tell her if she didn't win the next weekend "she would be taken to the shed".
And the most barbaric attacks occurred after she had failed to live up to his unrealistic expectations when competing at a tournament.
As she got older the abuse became more sadistic. Her father would rape her and then molest and mutilate her using tools from inside the shed.
When he was not home the girl would run to the shed and bury the tools hoping this form of abuse would stop. But it didn't.
When she was 14 her father feared she could be pregnant so he told his children he was introducing a new training technique which involved him dropping medicine balls on their stomachs.
He then dropped a ball on to the girl's stomach 60 times as "part of her training".
The girl's mother offered her daughter no protection.
Three years after the sexual abuse began, the mother sat her daughter down to talk to her then eight-year-old daughter about her "sexual experiences".
The mum told the girl: "It makes it better if you make noises, it would make it better for you and Dad."
When the girl was 13, and the abuse had being going on for eight years, the mother told her: "He always tries to be a good father. He does everything for you [children]".
The girl asked: "Is that why Dad does those thing to me, to toughen me up?"
The mother replied: "Dad has his reasons why he does these things." The mother then gave her daughter instructions on how she could better pleasure him.
The court was also told of a number of occasions where the mother would inappropriately touch the girl and get her to perform sex acts on her.
At the age of 16, the girl began having suicidal thoughts and at 17 years made attempts at taking her own life.
During one interstate training camp she told one of the trainers her father was touching her inappropriately.
Her mother took her to a mental health clinic where she remained for a number of months.
But when the girl was released she was prevented from talking any more to her counsellors or taking her medication.
She snuck back to the clinic and was readmitted and when discharged six months later, aged 18, she did not return home.
Missing her siblings, she made contact with them and arranged to catch up but when she arrived at the meeting her father was there.
He dragged her into his car, hit her and said. "How dare you tell people, you're a liar. I've only ever tried to be a good dad."
The father then raped her in the car and only let her go when she promised to come home.
She instead was taken back to the mental health clinic where she was readmitted and police were called.
Over the next few days she began to detail the abuse she had suffered to detectives.
In November 2011, an apprehended violence order application to protect the girl from her parents was to be heard in court.
A week before, as she was driving to a doctor's appointment she noticed she was being followed by her parents.
They eventually cornered her in a car park and the father dragged her into his car.
He pinned her down, tied her wrists and said to her: "You know what happens when you don't listen to me? The shed".
The daughter said she would come home, he untied her wrists, and she then ran to her car, drove to a nearby TAFE and called police.
The parents were arrested and charged. Police searched their home found buried tools and bloodied clothing the girl had hidden during her years of abuse.
Etched into the wooden framework of the shed police also saw the words "trapped", "dad" and "mum is coming" – done by the girl using a nail during her many nights detained there.
During the investigation police also discovered another of the couple's daughters had been indecently assaulted by the father.
The parents were charged with a combined 89 counts and the father found guilty by the jury of all 73 offences.
The mother was found guilty of 13 of her 16 charges.
A sentencing hearing for both parents will take place at Sydney's Downing Centre in September.
NSW Family and Community Services Child Protection Helpline (24 hours): 132 111
Kids Helpline (24 hour service specifically for young people: 1800 551 800
Child Wise National Child Abuse Helpline: 1800 991 099
Commentary by the Ottawa Mens Centre
This is exactly the kind of case that is beyond the comprehension of police, judges and most of the population. If the genders had been reversed, and the mother was the prime abuser, this case may never have come to light.
While this case made the news, it begs the question as to how many other cases are never reported or if reported that the police refuse to act or react by fabricating evidence that the offences did not exist as happens habitually in Ottawa Ontario Canada, the home of Canada's largest Criminal Organization, the corrupt Ottawa Police.
Ottawa Mens Centre