Judge Robin Camp should be removed from bench over comments: lawyer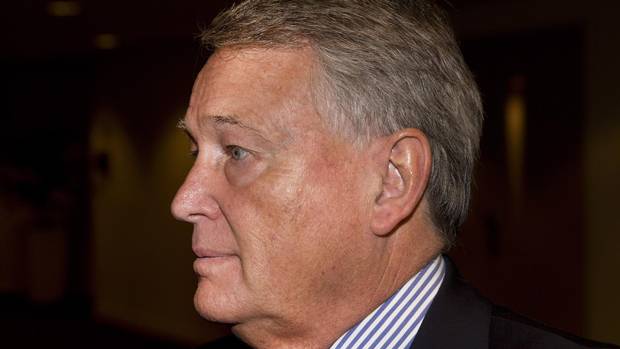 Federal Court Justice Robin Camp arrives at a Canadian Judicial Council inquiry in Calgary on Sept. 12, 2016.
(Larry MacDougal/THE CANADIAN PRESS)
A lawyer presenting the case against a federal judge over comments he made to a sexual assault complainant says there's sufficient evidence to remove Robin Camp from the bench.
Marjorie Hickey told a Canadian Judicial Council hearing Monday that Camp's remarks — including questioning why the woman couldn't keep her knees together — are enough to "shock the conscience and shake the confidence of the public."
In her closing submissions to the five-member panel, Hickey noted some mitigating factors such as Camp's apology and his willingness to educate himself.
However, she said, there's reason to question how much Camp actually learned.
Hickey pointed out that Camp called the complainant a "fragile personality" earlier in the hearing — even though she had the courage to participate in her sexual assault trial and the inquiry.
Camp's lawyer, meanwhile, urged the panel not to "cherry pick" what adjectives to apply to Camp as they make their recommendation.
Frank Addario sought to paint a portrait of a "complex human being" who is humble, tolerant and remorseful.
"He's fair, he's accommodating," Addario said. "He's motivated to learn and get better."
"Would reasonable members of the public prefer removal and disassociation? Or would they prefer that an educated, motivated judge apply his new critical framework to future cases? Obviously, I'd say the latter."
"I am confident the Canadian public is forward-looking, results-oriented and fair-minded."
In his written submission, Addario said removing Camp would send the wrong message to other judges who seek to improve themselves.
"The easy thing for the committee to do is remove Justice Camp. It sends a simple message to equality seekers, frustrated by decades of slow progress in changing attitudes," he wrote.
But he argued Camp is not alone in the judiciary in having a "knowledge deficit" around the issue of sexual assault.
"The social problem is ubiquitous. The effect on the judiciary of the social problem is likewise widespread. It is not realistic to imagine that a parliamentary decision removing His Honour will correct all knowledge deficits."
Hickey sought to poke holes in Camp's argument that he was ignorant, noting he had access to a host of resources.
"Justice Camp knew the law," she told the panel, yet his attitudes "shone through in a pervasive and glaring manner."
Some of Camp's commentary during the trial "smacks of paternalism and sexism" and reflects a "boys will be boys" mentality, she said.
Camp has apologized for his "rude and insulting" attitude toward the then 19-year-old woman when he was a provincial court judge in Calgary in 2014.
Court transcripts from the trial show he told the woman that "pain and sex sometimes go together" and referred to her as "the accused" — a mistake he repeated during the disciplinary hearing before quickly correcting himself.
Camp acquitted the man, but the verdict was overturned on appeal and a new trial was ordered.
Hickey said the case is about whether public confidence can be maintained if Camp stays on the bench. She acknowledged the threshold for removal is high and the option has seldom been used.
The panel will report to the full Canadian Judicial Council, which will make a final recommendation to the federal justice minister.
Commentary by the Ottawa Mens Centre
It's very disappointing when at the end of the day, a judge's career comes down to making a
statement that shows an almost incomprehensible lack of understanding of the basic principles of criminal law let alone common sense, decorum or social awareness of the problems of stereotypical thinking that dominates the judiciary.
Across Canada, judges are encouraged to dump on men, to find men guilty based on a she said, and it now results in around 50% convictions of any woman's "she said" devoid of any corroborating evidence that was long ago ruled as unnecessary.
If Justice Robin Camp is going to be removed, so should all the other judges who are smart enough not to make stupid statements reflecting their own incredible gender bias against me but reasons for decisions that are often c0mplete fabrications.
Justice Robn Camp, did NOT fabricate evidence as is done routinely by many judges especially those specifically chosen or "anointed" by extreme feminist lobby groups.
It makes you wonder exactly who is a fragile personality.
Justice Robin Camp might actually be on the money. Anyone who is a victim of abuse, is highly likely to have "a fragile personality". It goes to show that two adjectives placed together may have completely different meanings to different people.
Ottawa Mens Centre