Ottawa police are investigating a near-fatal jail beating that left an accused murderer, who allegedly beat a man into a coma, in a coma himself, this newspaper has learned.
East criminal investigations detectives are probing the violent jailhouse attack after Marco Michaud, 36, was severely beaten Wednesday afternoon by three other inmates at the Ottawa-Carleton Detention Centre on Innes Road.
Michaud was in detention awaiting trial on a charge of second-degree murder. He was taken to hospital Wednesday just before 3 p.m. after suffering life-threatening head injuries. He remained there Thursday in an induced coma.
Michaud had turned himself in to homicide detectives just six weeks ago, on Feb. 24, after police obtained a warrant for his arrest in a beating in Vanier that turned fatal this year. Detectives allege that Michaud violently attacked 53-year-old Gerald Leduc inside Leduc's Selkirk Street apartment in July 2017.
That drug-related beating left Leduc in a coma for six months. He succumbed to his injuries in January of this year, at which point, homicide detectives took the case. Michaud has been housed at the jail since turning himself in.
Michaud is a convicted drug dealer with a lengthy criminal record dating back nearly two decades. He has spent a considerable amount of time in and out of jail for convictions of drug possession, possessing a dangerous weapon, arson and robbery.
This newspaper has learned that one of the alleged attackers in the jailhouse fight is also an accused killer who is awaiting trial. Mohamad Barkhadle was charged by Ottawa police last year with killing a 35-year-old woman in her Mechanicsville apartment in March 2017, leaving her toddler son to fend for himself for days on end.
Police believe Barkhadle and two other inmates attacked Michaud on Wednesday. It's not yet known what sparked the violence. No charges have yet been laid.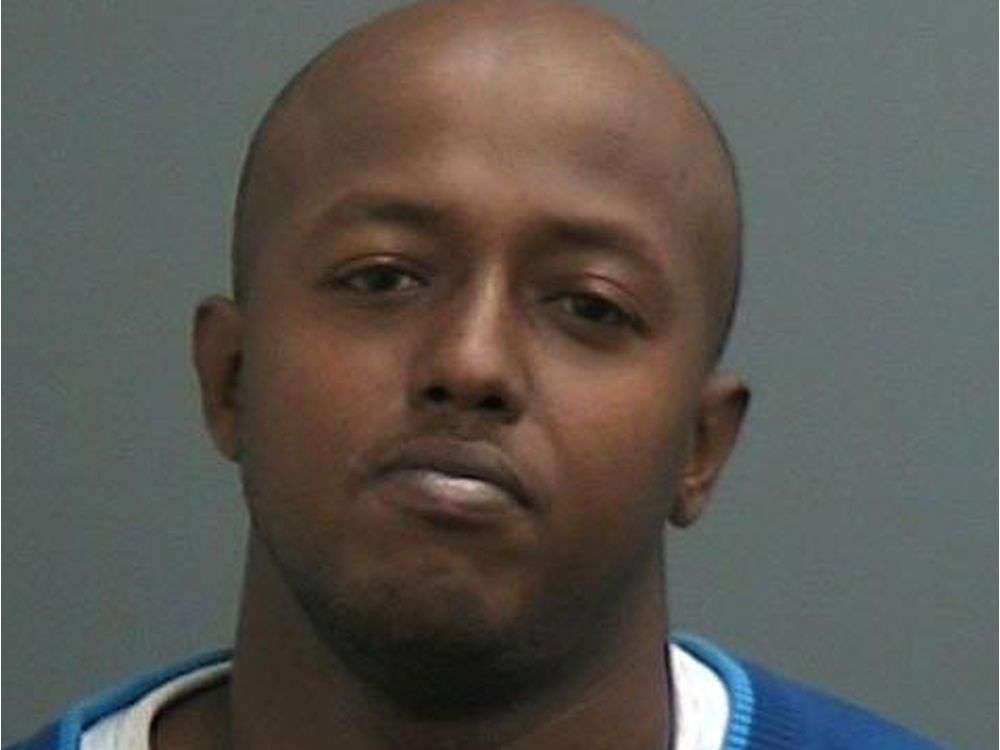 Barkhadle, 31 at the time, was charged with first-degree murder in July for allegedly strangling the woman, whose name is shielded by a publication ban.
Barkhadle was out on the streets at the time of the woman's death after an Ottawa judge in October 2016 denied the Crown's request to brand him either a dangerous or long-term offender.
The first designation would have seen him behind bars for an indeterminate sentence; the second would have come with strict supervision conditions upon release back into the community.
In May 2017 — after the woman's homicide but before the arrest for her killing —Barkhadle was also arrested and charged with attempted murder and aggravated sexual assault for an attack on another woman in which she was allegedly choked.
Barkhadle, also known as "Akon," is a former Crips gang member and crack dealer, who has also been in and out of jail and faced a long list of violent offences.
Following the attack, jail guards placed the three alleged attackers in separate cells.