A police chief is accused of framing four crimes on a teen so he could claim a 100% burglary clearance rate
Updated 3:53 PM ET, Tue June 12, 2018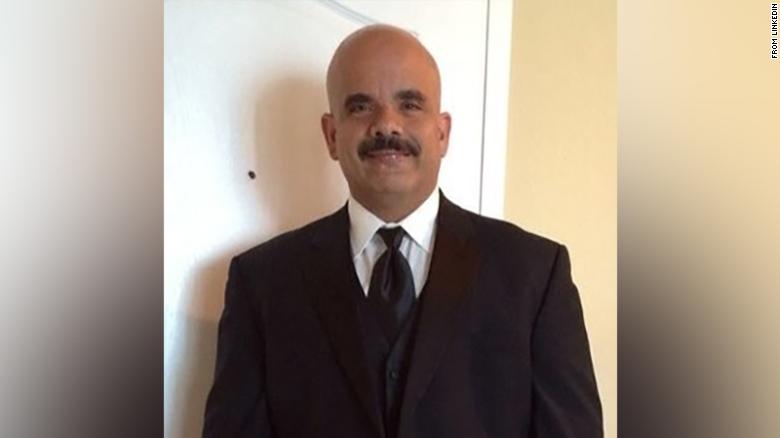 The tiny Miami village of just over 3,000 people had a near-perfect burglary clearance rate, a fine achievement for any police force.
But, he had four unsolved burglaries on his hands.
So, say prosecutors, Chief Raimundo Atesiano and two officers hatched a plan:
They allegedly framed the burglaries on a 16-year-old
.
On Monday, the Justice Department announced that it had indicted Atesiano and patrol officers Charlie Dayoub and Raul Fernandez for conspiring to violate a juvenile's civil rights by intentionally making a false arrest.
'No lawful basis' for the charges
In the indictment, the teen is referred only as "T.D."
Prosecutors say Atesiano directed the officers to arrest T.D. in June 2013 and charge him with unsolved burglaries at four homes "knowing that there was no evidence and no lawful basis to support such charges."
The next month, Atesiano went to a Biscayne Park city council meeting and announced that his department had a 100 percent clearance rate for burglaries, the indictment said.
"The existence of this fictitious 100% clearance rate of reported burglaries was used by Atesiano to gain favor with elected officials and concerned citizens," the indictment said. The Miami-Dade State Attorney's Office and U.S. Attorney's Office worked the case together.
They are no longer with the department
Atesiano abruptly resigned in early 2014,
the Miami Herald reported
. He made an initial court appearance on June 11, and his arraignment is set for June 25.
Atesiano's lawyer Neil Schuster declined to comment on the case to CNN.
Fernandez and Dayoub are no longer with the department either. They have court appearances later in the month. It's unclear whether they have retained lawyers.
If convicted, Atesiano and the officers each face a maximum sentence of 11 years in prison.