Psych report on alleged serial killer Bruce McArthur indicated 'no signs of psychopathy'
Judge and Crown in McArthur's assault case 'influenced' by 'positive' reports
Nicole Brockbank · CBC News ·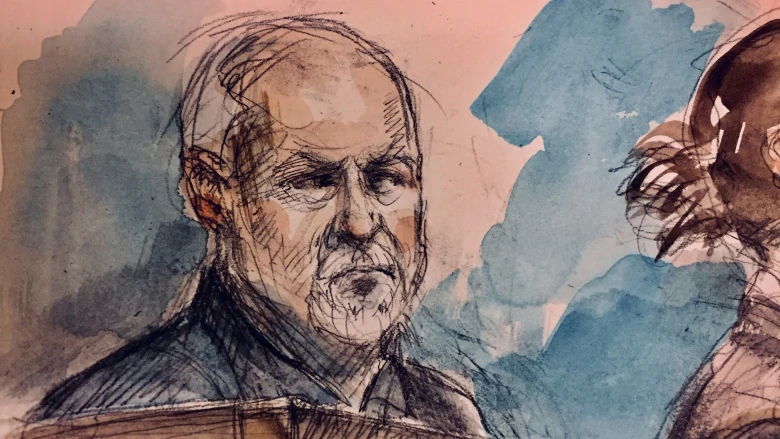 A psychiatric report from 2003 says Bruce McArthur had 'no sign of mental health problems' that could have contributed to him assaulting a man with a metal pipe. (Pam Davies)
Alleged serial killer Bruce McArthur was considered a "very minimal" risk for violence, and showed "absolutely no signs of psychopathy," after assaulting a man with a metal pipe 17 years ago, a newly obtained psychiatric report shows.
CBC Toronto, along with several other media outlets have been fighting in court to obtain the psychiatric report and other exhibits from McArthur's 2003 trial that resulted in a conviction. The other items include a pre-sentence report ordered by the court, along with photos of the weapon used, and of the victim's injuries.
The psychiatric report included a personality assessment. It was requested by McArthur's lawyer after he pleaded guilty to try and find out if a mental health issue could have led to the assault.
McArthur maintained all along that he had blacked out shortly after entering the victim's apartment and didn't know how or why he assaulted the man on Oct. 31, 2001.
'No sign of mental health problems'
The psychiatrist found "no sign of mental health problems" that could have contributed to the incident, and offered no other explanation for the assault. He also said McArthur had epilepsy.​
Bruce McArthur is accused of killing: Top row, from left to right, Skandaraj Navaratnam, 40, Andrew Kinsman, 49, Selim Esen, 44, and Abdulbasir Faizi, 44. Bottom row, from left to right: Kirushna Kumar Kanagaratnam, 37, Dean Lisowick, 47, Soroush Mahmudi, 50, and Majeed Kayhan, 58. (Toronto Police Service/CBC)
On Wednesday, Judge Leslie Chapin ordered the release of the psychiatric report along with the pre-sentence report, describing the "overall character of the reports as positive," and so she found that disclosing them didn't pose a "serious risk" to McArthur's fair trial rights.
But Chapin would not release the exhibit photos because she said they pose "a real and substantial risk to Mr. McArthur's fair trial rights" on eight counts of first-degree murder and viewing the photos of the victim would be a "serious invasion of the victim's privacy."
McArthur is charged with first-degree murder in the deaths of: Skandaraj Navaratnam, 40, Andrew Kinsman, 49, Selim Esen, 44, and Abdulbasir Faizi, 44, Kirushna Kumar Kanagaratnam, 37, Dean Lisowick, 47, Soroush Mahmudi, 50, and Majeed Kayhan, 58.
Many of the victims were known to frequent Toronto's Gay Village.
Both the psychiatric and pre-sentence reports detail at length McArthur's family life and struggle to come to terms with his sexuality.
4-year relationship with a man
The documents also reveal that McArthur had accepted he was gay and separated from his wife six years before the assault. During that time he had been in a four-year relationship with a man.
McArthur's lifestyle would later factor into his two years less a day sentence. As part of his sentence, he was banned from the Gay Village and from being in the company of male sex workers.
In terms of McArthur's personality, the psychiatric report described him as "characteristically passive and indecisive," and said he seeks "to maintain an image of being a proper and co-operative person, prone to behaving correctly and modestly."
But it also says that his "overt co-operativeness may hide strong rebellious feelings that may occasionally break through his front of propriety and restraint."
Judge and Crown 'influenced' by reports
In Justice Chapin's ruling releasing the reports she notes that both the Crown and the judge in McArthur's assault case were influenced by the "positive pre-sentence report" and the psychiatric report, which suggested "there was a low risk that Mr. McArthur would reoffend."
Before the reports were submitted to the court, the Crown was of the view that McArthur's sentence should involve jail time, but the Crown changed his mind and agreed to a conditional sentence after reviewing the exhibits.
The judge accepted the conditional sentence as well.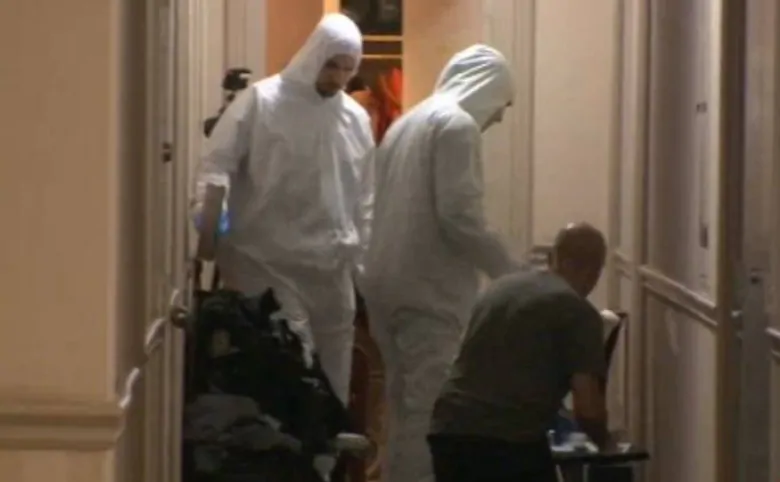 McArthur remains in custody at the Toronto South Detention Centre in Etobicoke, in suburban Toronto.
In May, forensic investigators wrapped up a months-long search of McArthur's apartment, that police say turned up thousands of pieces of evidence.
Police are also reviewing a number of cold cases, including a string of murders in the 1970s in Toronto's Gay Village.