Baby left in Ohio phone booth. The mystery solved 64 years later
LANCASTER, Ohio — When bread delivery men opened the door to a telephone booth one cold, January morning in 1954 and discovered a cooing baby, they had no idea how he got there.
It would take 64 years and a DNA test for the mystery of "Little Boy Blue-eyes" to be solved.
His eyes have darkened to brown, but 64-year-old Phoenix resident Steve Dennis knows he was the approximately 2-month-old baby with no birth date, birth place or birth parents to be found.
Instead, his birth certificate lists the place he was found that morning: a telephone booth outside Yielky's Drive-In on U.S. 22, a former restaurant just outside Lancaster's city limits. He was found wrapped in blanket and tucked in a cardboard box for at least three or four hours before the bread delivery men saw something moving in the booth.
Michigan: Once-abandoned boy meets the cops who saved him
Wisconsin: Adoptee finds half-sister and reunites with siblings after 23andMe genetic testing
For years Dennis didn't think the story was true. It was too far-fetched. He also never expected to learn the identity of his biological mother or the story leading up to being left in an Ohio phone booth. But he did, and he's meeting his biological mother later this month for the first time.
Adolescence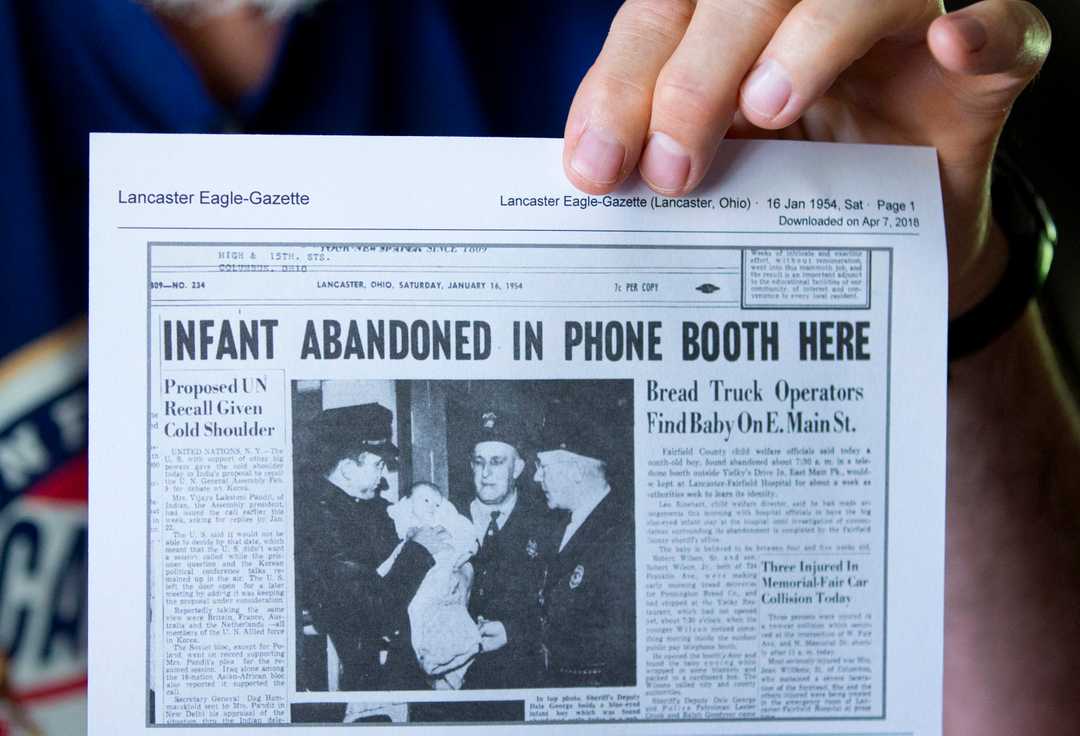 Since Dennis was about three years old, he remembers his adoptive parents, Stanley and Vivian Dennis, telling him he was adopted.
"Luckily my parents told me early on that I was adopted, probably from the time I was three," he said. "Most of that really had no impact on me. You hear it so much, it doesn't phase you anymore."
It wasn't until he was 15 or 16 when he heard the outlandish story about being discovered in a phone booth.
At first police weren't sure if he was a kidnapping victim or if a passing motorist left him there. Police settled on the latter when there were no subsequent reports of any child abductions. Still, they never found the baby's parents. The Eagle-Gazette published several articles describing the event, the first one stating "... the baby was lively, but very cold, and a full milk bottle was found beside the infant. The bottle was also cold. The baby's physical condition appeared to be good."
After the first story published, dozens of people expressed interest in fostering or adopting the baby. Dennis was placed in a foster home and later adopted by the Dennis family in February 1955. They moved to Arizona where Dennis has resided ever since.
"When I was 18 or 19 I went to Lancaster to kind of get a look at it," Dennis said, adding that at the time, there wasn't much to find.
Utah: 'We still had our fairy tale': Daughter, birth mother reunited 60 years later
Know: Myths about IVF, surrogacy and adoption
He had let it go for years until his two daughters, ages 18 and 14 got him a Ancestry.com DNA test that determines ethnicity and can find genetic relatives. The results returned in January, followed by a message from a man also using Ancestry.com, who was a genetic match to Dennis. This man, he learned, was his first cousin.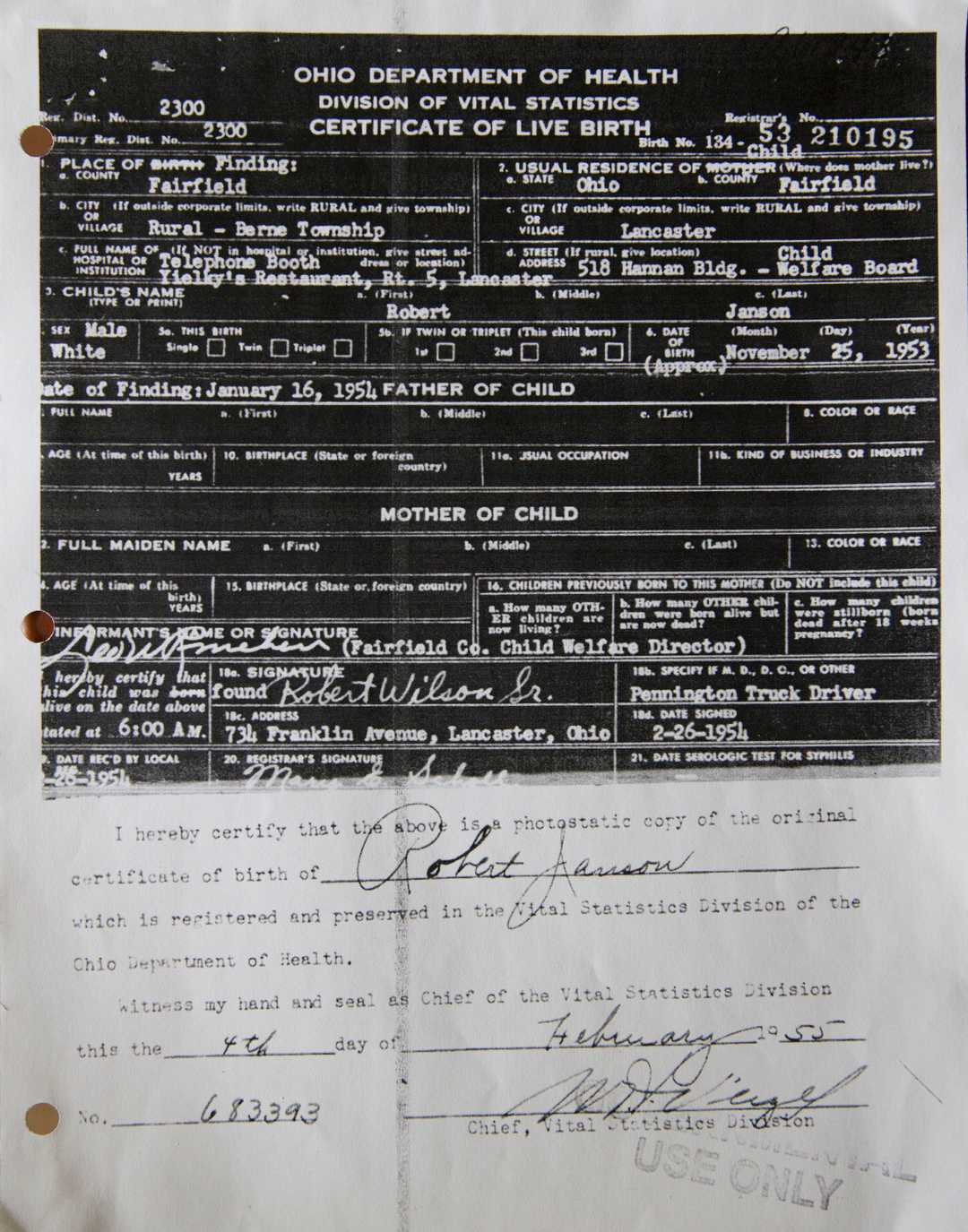 "He said 'I think I know who your mother is. We've heard throughout our lives that there's a baby that we're related to that was left in a telephone booth,'" Dennis recalled. "It was this like this hidden secret."
Dennis' cousin connected him to Dennis' half-sister, who lives in Baltimore. Growing up, his sister said she had also heard the story.
"This deep dark secret of my biological mother, the kids had heard about this, but they weren't sure if it's true or not," he said. To check the story, his sister got her own DNA test, confirming the match.
From there, Dennis' sister contacted their mother, who also lives in Baltimore.
Iowa: Couple fosters 100 babies after losing son, daughter on Mother's Day
Reunited: Mother, son meet 44 years after adoption
"The mother has finally said she wants to meet with me," Dennis said. "Slowly week by week, she said 'I kind of remember.'"
He was told his mother was 18 and coerced to give him up by his father, saying he'd marry her if they left the baby. The couple was traveling through Ohio from Kentucky, where he was born in a hospital. They were on their way back to Maryland when the father took the baby and left him in a phone booth. After that, the father disappeared.
He has no further history of his father. His mother, now in her 80s, married someone else and has two daughters.
With or without further details about his unstable beginning, Dennis said he's had a good life. He was in the Peace Corps, traveled extensively and married Maria, his wife of 22 years. They had two children and Dennis recently retired from his profession as a chiropractor.
Meeting his mother
Later this month, Dennis is traveling to Maryland to meet his mother and half-sister for the first time.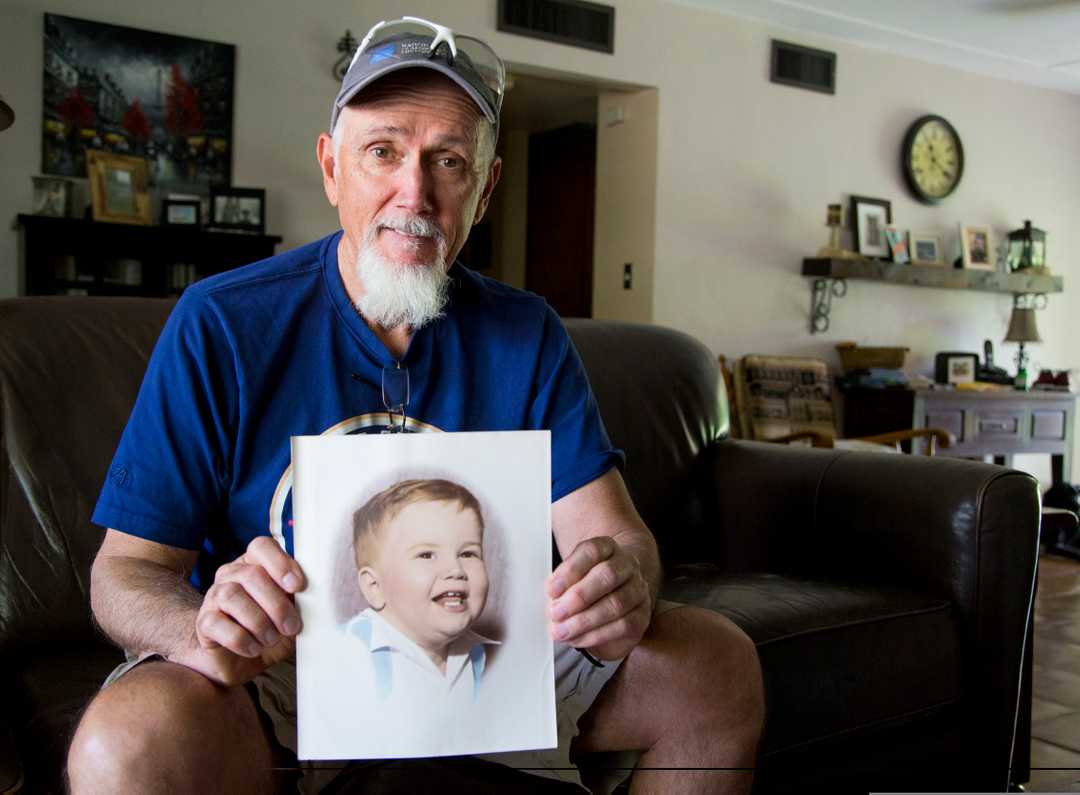 "It's interesting. It's not like earth shattering or anything like that," Dennis said. "My true parents, of course, were my adoptive parents. It would be almost impossible for me to think otherwise."
Dennis isn't sure what the meeting with his mother or sister will bring, but he hopes to connect with them.
Milwaukee: My unwed birth mother kept a life-long secret: Me
Cincinnati: Girl adopted with all 5 siblings: 'This is just what I wanted'
While Dennis would like to know more information about his early life, he said he won't press his mother for details.
"I'd like to know my actual birth date but, according to my sister, the mother said she doesn't remember," he said. "I'm not going to make a real big deal about of this. I'll just take whatever she gives me and leave it at that. I mean you can't hassle an 85-year-old woman … So whatever she feels comfortable saying to me, I'll take. It's more than I had before."