Ex-Cop Could Get 20 Years For Helping People Beat A Polygraph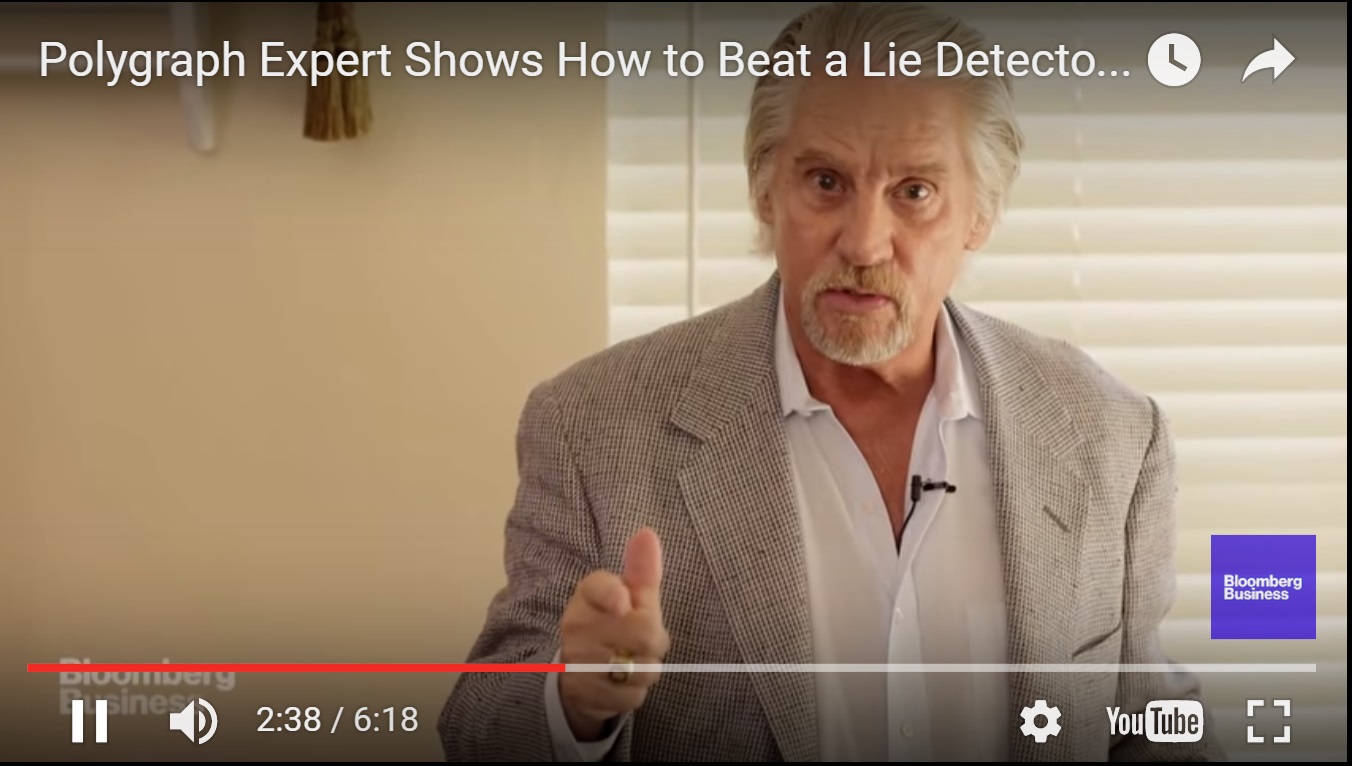 A former Oklahoma police officer was caught in a sting operation charging undercover officers thousands of dollars to teach them how to beat a lie-detector test
By James King
May 15, 2015 at 3:18 PM ET
Lots of government employees take their skills into the private sector where they make a healthy living telling clients how to beat the system. But for Doug Williams, it didnít work out so well. The former Oklahoma City police officer faces up to 20 years in prison after pleading guilty to federal charges that he operated a business that trained people how to successfully lie during polygraph tests.
Williams, 69, abruptly ended his trial this week when he decided to plead guilty to five counts of obstruction of justice and mail fraud after he was caught in a sting operation by undercover federal agents posing as customers who wanted to cheat a lie detector testóa service Williams openly advertised on his website, Polygraph.com. The Website has since been shut down. The federal indictment is here.
Showing a person techniques to use during a lie detector test isnít a crime. Knowingly helping someone who admittedly broke the law to successfully lie on a government polygraph is obstruction of justiceóand thatís what led to the arrest of Williams, who spent 10 years as the OCPDís internal polygraph division before leaving the force in 1979.
ďI havenít lived this long and f**ked the government this long and done such a controversial thing that I do for this long and got away with it without any trouble whatsoever by being a dumbass,Ē Williams said to the undercover agent, according to the indictment.
In another sting operation, Williams agreed to help an undercover agent posing as a police officer who was applying for a job with Customs and Border Protection and was asked to take a polygraph. He explained that had used drugs and had sexual contact with a 14-year-old girl and he didnít think heíd pass the lie detector test. Williams agreed to help the agent lie.
Contacted by phone, Williams hung up when asked for comment by Vocativ.
Commentary by the Ottawa Mens Centre
Note, Doug started his sentence on October 30, 2015
and is in jail simply for protesting
"the loudest and longest against the polygraph".
Take a look at this ex cop on YouTube
http://www.youtube.com/watch?v=vFJXsku4wnk
https://youtu.be/N3fHkCFxgQQ
A Conversation with Dr. Gordon Barland & Douglas Gene Williams
99% of the advice in this video is very accurate.
Video Clips
https://youtu.be/ziMAoHhxiYQ?t=10
A Reasonable Doubt Jake Elrlich Snr interview by Johnny Carson 1964 on the Polygraph
A message from Doug Williams regarding the charges, mail fraud etc.
"The whole process is to go after the person who protested the most"
Polygraphs are used by Police Forces to abuse.
If you OFFER to take a polygraph, you need to know
that such tests are rigged to get the result that the police
wish to see.
It's a classic example of seeing what you want to see and
of Police fabricating evidence to be the evidence they want to see.
Read the Indictment
Polygraphs as the man says, are no better that random tosses of a coin
and only an idiot without a lawyer will accept a police offer to do a polygraph
as the odds of you finding a criminal lawyer who believes in polygraphs
and who trusts police polygraph operators is entirely remote.
If you are considering paying a private polygraph operator, generally
an "EX COP", be warned that you are most probably being ripped off
and your money will be far better spent on legal advice and or
real professionals in a real occupation.
Doug Williams is in Jail because he "spoke the truth" that the police did NOT wish to hear.
There appears to be nothing illegal about what he did.
The fact is, Polygaphs are used by Police for CRIMINAL PURPOSES.
IN Ottawa, Ontario, the Ottawa Police use Polygraphs to not to allow someone to
prove their innocence but as a weapon of intimidation,
"sorry, but you failed the polygraph" which can and does cause
false confessions.
Can you imagine any ethical cop wanting to be a polygraph operator
when the result is well known to be as good as flipping a coin?
When every criminal lawyer warns their clients to forget the idea
of using a polygraph to prove innocence?
Doug Williams will appreciate your letter of support and of course
send him a money order for his canteen account.
Letters and money are very important to victims of political prosecutions.
https://www.generosity.com/community-fundraising/help-doug-williams
If you're a polygraph victim, please share your experiences with Doug.
You can write to him while in prison, at the following address:
Make your money order out to Douglas G. Williams and just attach
it to the letter.
Note: even his social security payment is stopped while he is in jail.
Douglas G. Williams 29159-064
FCI Florence
Federal Correctional Institution
Satellite Camp
P.O. Box 5000
Florence, CO 81226-5000
Ottawa Mens Centre
Doug wants to hear from you. If you want to brighten his day, or if you're a polygraph victim, please share your experiences with Doug. You can write to him while in prison, at this address:
Douglas G. Williams 29159-064
FCI Florence
Federal Correctional Institution
Satellite Camp
P.O. Box 5000
Florence, CO 81226-5000